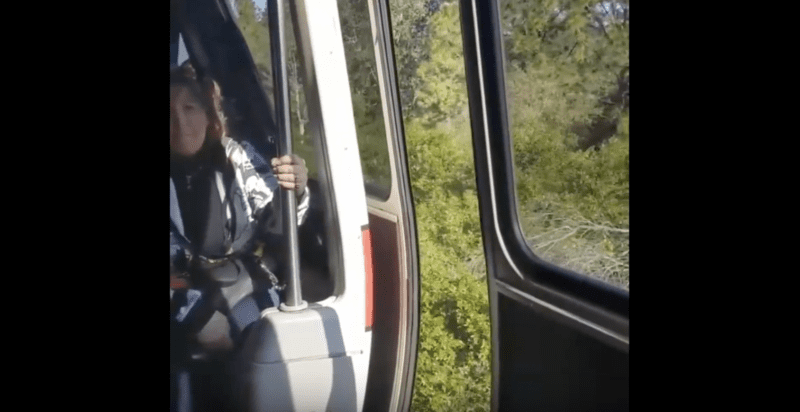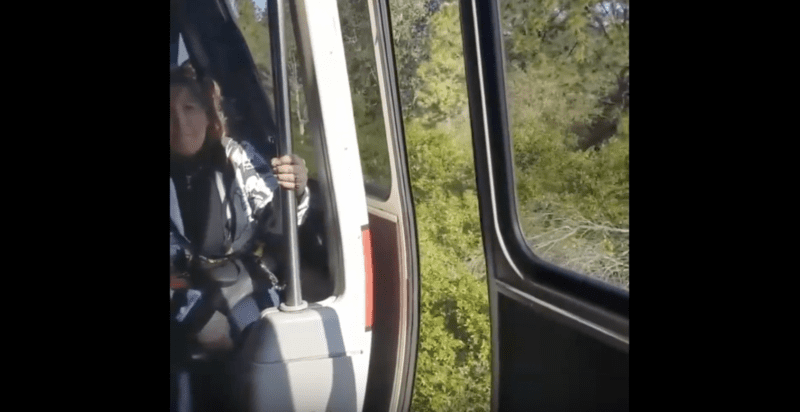 UPDATE: 1/10/18 – Disney has responded to the story about the Walt Disney World Monorail door that stayed open in one of the trains just days ago. They made a statement on WESH 2 News a Disney spokesperson had this to say: "We regret that this occurred. Safety is our biggest concern. We immediately removed that train from service and have taken steps to ensure it doesn't happen again."
WESH 2 also interviewed the passenger to took the now famous video footage of the monorail incident. She said: "The passengers in the car were all adults with the exception of two young children riding on parents' laps. Several of the people in the car took charge, reminding everyone that we were unharmed and that if nobody moved and we were calm we would reach the station safely." Thankfully that was the case and no one was injured on the monorail!
Since the incident occurred Disney has installed signs above the monorail doors to prevent an injury in the event something like this happens again. The signs say: "Caution: Do Not Lean Against Door."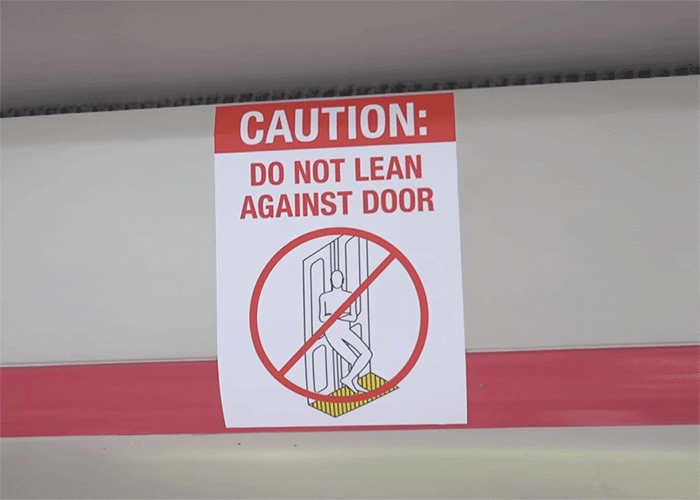 It's obvious that the Walt Disney World Monorail system needs a major update since it's been almost 30 years since the last one. I think after a story like this one, it will be useful in expediting that upgrade since Disney can't afford more negative press surrounding the monorail system. Let's hope it works!
When guests enter the monorail the doors should shut automatically before the train takes off from the station, so obviously here something went terribly wrong. Thankfully no one seems to have been hurt in this instance, but it's just another example of Disney badly needing to invest in a new monorail system. The current Mark VI monorails in use have been around since 1989, that's almost 30 years of use!
This is not the first time that the monorails in Walt Disney World have had some kind of issue, just months ago pieces were seen falling off the trains. They need to do something, or the next time the guests might not be so lucky!
Your Thoughts:
I want to know what you think about the Walt Disney World Monorail door staying open. What should Disney do about their Monorail System? Should they keep the monorails or eliminate them all together? Let us know in the comments section below!
If you enjoyed this article, as always I appreciate it if you'd share it with others via social media. I work hard at making this website into a useful resource for you and your family to plan your visit to Walt Disney World, and I hope it can help you! Thanks 🙂