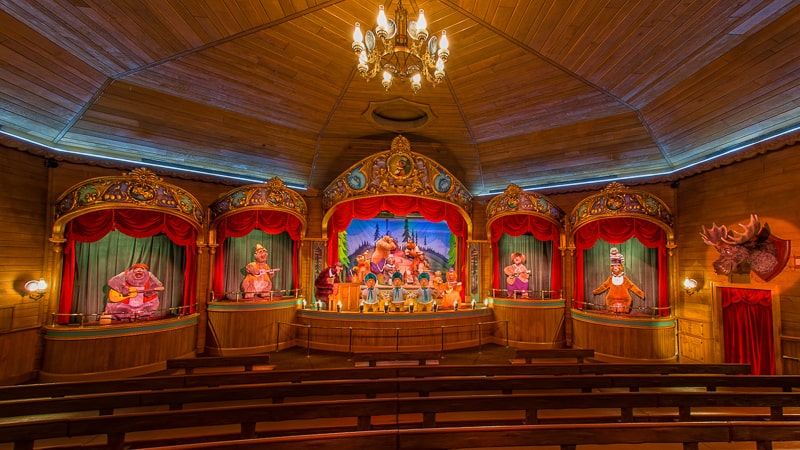 Just like they did the other day with the Enchanted Tiki Room rumors, Disney has just ended the rumors about the Country Bear Jamboree attraction in Disney's Magic Kingdom and said they will NOT be closing anytime soon.
In an announcement on the Disney Parks Blog they said the following:
"Thanks for "bearing" with us this week. With all of the news we've shared, we "fur-got" to mention our friends over at the Country Bears. Our Imagineers are always looking at ways to bring more magic to our guests through experiences and stories they know, but contrary to rumors, Country Bear Jamboree is not going into hibernation any time soon."
They continued:
In fact, we're looking forward to celebrating its 50th anniversary on Oct. 1, 2021, with Henry, the Five Bear Rugs and the rest of the gang. Until then, "we hope that you'll be comin' back again; that you'll drop in and see us now and then."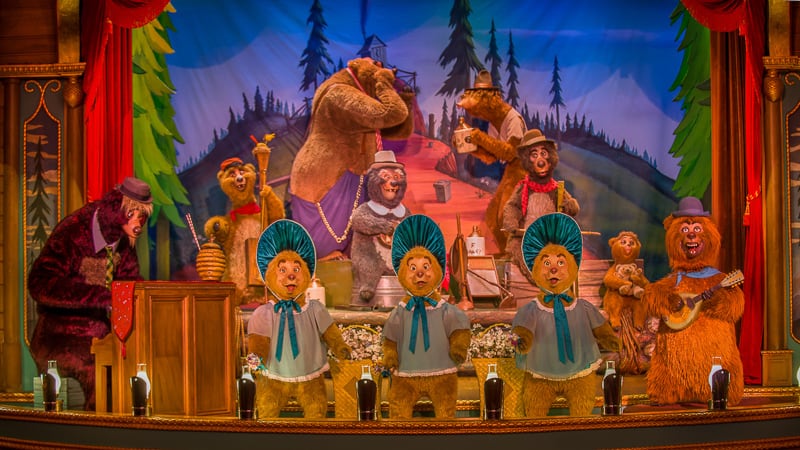 Once again that seems pretty final and it doesn't look like we have anything to fear about the Country Bear Jamboree going away anytime soon.
The reason Disney had to respond to rumors about the Country Bear Jamboree is because some were saying that Disney was planning on closing the classic attraction in favor of a more IP-friendly show with a Toy Story makeover. The show would have had Woody, Buzz and the gang take the place of our furry friends who have been performing in the Magic Kingdom since opening day October 1, 1971.
I think this was a great decision by Disney to not get rid of the Country Bears, right when Walt Disney World is going to be celebrating its 50th anniversary would have been a terrible time to get rid of one of the only remaining opening day attractions.
Even though something like Toy Story might be a more popular IP today, the Country Bears are classic Disney and it would be a crime to get rid of them. I know that it's not always high on the lists of many visitors because it might not be the most "exciting" attraction in the Magic Kingdom, but it is important to keep some nostalgia and that old-time Disney World feeling imo.
Anyway, the Country Bears officially aren't going anywhere now and we'll be comin' back again; and dropping in to see them now and then, and hopefully for a long time still!
Your Thoughts:
I want to know what you think about the Country Jamboree NOT closing in favor of a Toy Story Show…
Are you happy the Country Bear Jamboree is staying around?
Would you prefer another IP taking its place?
Let us know in the comments section below!
If you enjoyed this article, as always I appreciate it if you'd share it with others via social media. I work hard at making this website into a useful resource for you and your family to plan your visit to the Disney Parks and I hope it can help you! Thanks 🙂