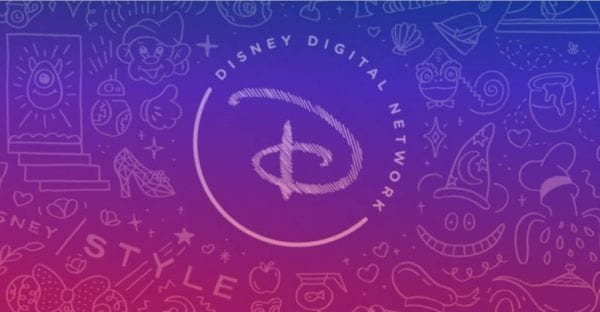 This new age of Digital Programming has been difficult on media providers looking for a way to get users connected to their content. Yesterday Disney shed some more light on their direction moving forward with the Disney Digital Network, a bundle of Online Shows which are focused on appealing to Millennial and Generation Z audiences. Right now its Social Media Media Network has over 300 channels and reaches audiences of 1 billion people. One of the shows that will be featured is a new version of the beloved Mickey Mouse Club with a new name: Club Mickey Mouse.
Club Mickey Mouse will be broadcasted live on Facebook as a digital-first variety show that pays homage to the original version while at the same time bringing things to the present day with the next generation of young talent. You can be sure that your favorite mouse will definitely be apart of the fun too! The Mickey Mouse Club aired between 1955-1996 and paved the way for some of Hollywood's most talented stars such as: Ryan Gosling, Justin Timberlake, Britney Spears, Christina Aguilera and Annette Funicello.
Jimmy Pitaro, the Disney Consumer Products and Interactive Media Chairman had this to say:
"With an audience of over one billion highly-engaged followers, the Disney Digital Network is one of the most impactful publishers in digital media. This network extends our stories to the platforms Gen Z and Millennial audiences are on every day, with diverse editorial voices that integrate top creators and influencers."
Other programs coming to the Disney Digital Network platform in 2017 include:
Science and Star Wars: An episodic series that explores, explains, and demonstrates the parallels between the science fantasy of Star Wars and the real-world scientific breakthroughs the saga has inspired. Join show host Anthony Carboni and his rotating roster of IBM Researchers, scientific experts, guest stars, and Watson, to explore and experiment with technology that isn't so far, far away anymore. Presented by IBM; Facebook exclusive through Facebook Anthology.
Oh My Disney Show, Season 2: Comedy, news, trends, and sketches combine in this always-on show built for every Disney fan's feed.
Disney IRL: Oh My Disney brings iconic animated Disney characters and moments to real life, surprising people on location and our viewers at home.
COIN: COIN is an animated action-comedy on Polaris with a distinct, game-inspired aesthetic that follows a team of misfits tasked to save their world. Brought together by time traveling robot Crohnobot, Donovan (a gruff plumber quick to anger), Kid Victory (a master of weaponry), and the Sisters Vicious (twin masters of illusion who hate each other) must defeat super-villain Gamovah and retrieve the coin of Chorder before it's too late.
Disney Design Challenge: The best and brightest young designers are invited to push the boundaries of their art form to create beautiful, innovative, and memorable works inspired by Disney films. In the first season, we challenge students in the fashion design program at Otis College of Art and Design to create an eight-look clothing line inspired by Disney's "Frozen."
Disney Magical Starts: This show is for the parents who want to spend more time creating experiences with their kids, but don't know where to start. Our host parents and their kids help you tackle every day, and every new season, from holidays to back-to-school, with meal ideas, activities, crafts, tips, and more. And with a little help from our beloved Disney characters, family time is even more magical.
The Disney Digital Network voices include:
Oh My Disney, the ultimate digital destination for a daily dose of Disney, capturing the zeitgeist of what is happening in the moment through a Disney lens.
Disney Style, which explores the intersection of beloved Disney stories and characters with what's trending in fashion, nail art, hairstyles, cosmetics, and more.
Disney Family brings parents and children together through the wonderful world of Disney crafts, DIYs, recipes, and activities featuring their favorite characters and stories.
Babble, which has assembled some of the most vital and vibrant voices in the parenting community to share their experiences and give readers a forum to bond and learn.
Polaris, which features original content from a community of gaming personalities, including a mix of talk shows, animation, and games-to-life content, in a tone that reflects gaming culture's broad influence over popular culture.
Star Wars.com and Star Wars app, the digital destinations for all things Star Wars. The network programs content for Star Wars fans of all ages through Star Wars social and digital platforms.
With everything branded together it will make things much easier for content creators to deliver media to the consumers in a variety of innovative ways. Disney is also packaging their digital content programming with their broadcast and cable assets at ABC, Disney Channel, and ESPN which will make things easier for advertisers to have reach across all platforms not just traditional ones.
Overall the change is exciting and will be much better for all parties having everything under one roof, better quality content delivered in a more concise manner. It should be an exciting year for Disney fans to see just how everything comes together.
Your Thoughts:
I want to know what you think about Club Mickey Mouse Coming to Facebook. Are you excited for its return? Are you a part of the Disney Digital Network? Let us know in the comments section below!
If you enjoyed this article, as always I appreciate it if you'd share it with others via social media. I work hard at making this website into a useful resource for you and your family to plan your visit to Walt Disney World, and I hope it can help you! Thanks 🙂