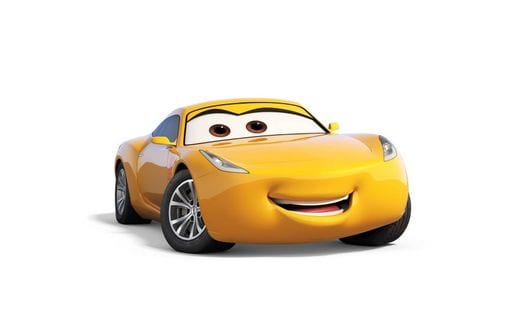 UPDATE: This is an update to the story below about Cruz Ramirez Coming to Hollywood Studios for a Cars 3 Meet and Greet. Now we know that this will start this Friday June 16th. We're not sure how long it's going to go on for so if you're interested you should get over there soon!
Original Story:
All Cars fans are going to be happy to know that soon you'll be able to meet one of the main characters from the film Cars 3 in Walt Disney World. It was announced today that Cruz Ramirez is coming to Hollywood Studios later this Summer for guest Meet-and-Greets.
In the Final Cars 3 Trailer we saw the new character Cruz Ramirez training Lightning McQueen and showing to be a driving force in his rehab to get back to the top of the racing circuit, and now you'll get to meet her in person. I like the idea and I would like to see some other characters from Cars 3 available for meet and greets too, Jackson Storm comes to mind!!
I still isn't known exactly where in Hollywood Studios she's going to be or the starting date, but I'll be sure to let you know when there's more info!
Everyone should remember that starting tomorrow in Hollywood Studios there's a new show: The Music of Pixar LIVE, which is a live symphony which highlights the characters from all the Pixar movies and their memorable songs. Be sure to check it out on your next visit, it will be presented 3 times nightly at the "Theater of the Stars."
You can also sign up for a The Music of Pixar LIVE! Dining Package, where you can enjoy Breakfast, Lunch or Dinner from one of 3 Hollywood Studios restaurants and have reserved seating for the show so you won't miss anything!
It's going to be a great Summer at Hollywood Studios, make sure to check out some of the new attractions!
Your Thoughts:
I want to know what you think about Cruz Ramirez Coming to Hollywood Studios this Summer. Are you going to go down to meet her? Would you like to see any other characters from Cars 3? Let us know in the comments section below!
If you enjoyed this article, as always I appreciate it if you'd share it with others via social media. I work hard at making this website into a useful resource for you and your family to plan your visit to Walt Disney World, and I hope it can help you! Thanks 🙂