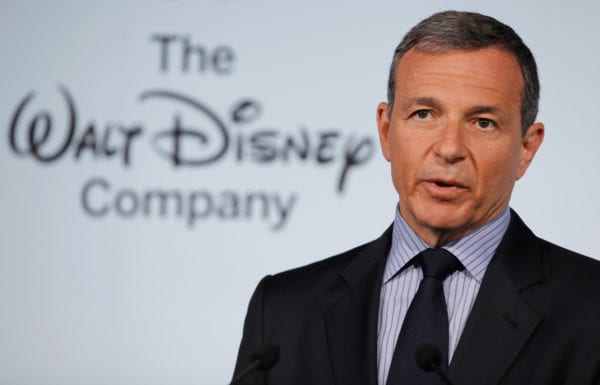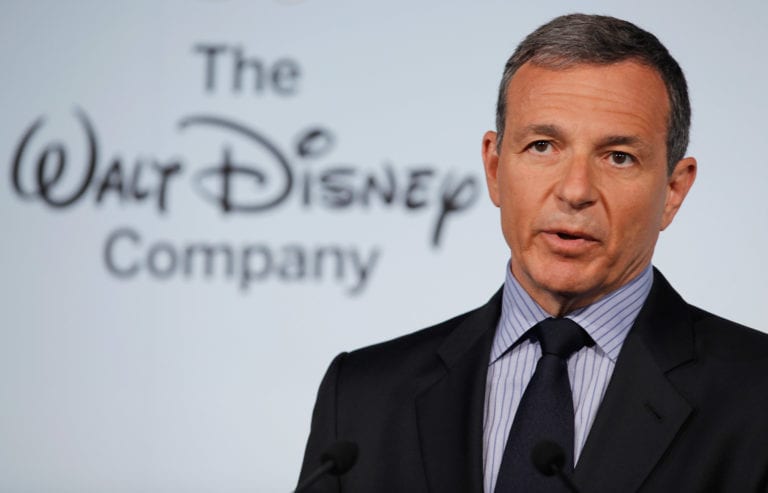 There's been much speculation about Bob Iger's future with the Walt Disney Company past 2019.  Back in March it was reported that Iger signed an extension to stay on as the CEO of The Walt Disney Company through July 2nd, 2019.  We found out at Vanity Fair's New Establishment Summit on Tuesday, that Bob Iger is resigning in 2019, and he will not be renewing his contract again.
"This time I mean it," Iger said during the summit. "It's time."
What Iger plans on doing after Disney is another question.  It's been widely speculated he will go into politics, some thinking maybe even running for President of the United States.  I guess it wouldn't be the craziest idea in the world, especially after what we've seen lately.
Bob Iger wouldn't say whether or not he plans to enter politics or not at the conference, but it sure sounds like he has it on his mind.  He was openly asked about the shooting in Las Vegas and what he thinks about gun laws.  "This is a human tragedy of huge proportions, and we should be outraged by it," Iger said speaking before an audience at the Wallis Annenberg Center in Beverly Hills. "We have the worst record in the modern world when it comes to gun violence and gun deaths. And something's gotta be done about it."
The next question though is:
Who will replace Bob Iger as CEO of Disney?
It was long thought Iger's successor would be  former Chief Operating Officer Tom Skaggs.  However he left the company after it became clear he would not get the job last year.  One popular outside candidate is Facebook Inc. COO Sheryl Sandberg, who's been a member of Disney's board since 2010.  One strike against her though is her lack of experience running a television or film business, which are two critical components of Disney's business.
Sources say that Disney would like to choose Iger's replacement from within the company if possible.  Some possible choices are:
Ben Sherwood – Sherwood runs the Disney media networks group
John Skipper – President of ESPN
Bob Chapek – Chairman of Disney Parks and Resorts
Sherwood or Skipper both make sense because of their experience in Disney's media business already.  There would be limited time needed bringing them up to speed with the entire company's operation, and they both have experience. While Skipper has tons of experience in Media, I'm not sure if he'd be the choice.  EPSN while a media giant, is no longer the power-house it was in the mid- 90's or 2000's, and out of all Disney's holdings, EPSN is the one that's giving them the most problems.  That makes me think Sherwood could be the choice, rumor has it he's also well-liked by Iger.
Bob Chapek could also be a choice, he obviously would have no problem continuing the same vision and direction Iger and the Disney family has for the parks.  How well he can manage the media side of the company is unknown but Iger can take him under his wing and teach him what he needs to know over the next almost 2 years.  Disney Chief Strategist Kevin Mayer could also be an option, however his lack of operating experience might hurt his chances.
Whoever it's going to be, you can be sure Iger will have a major part in choosing his successor, and it will be kept on the down-low until it's done.  Whoever is chosen will also receive on-the-job help from Iger even after he steps down, as part of his contract extension has him serving as a consultant for 3 years following the contract expiration in 2019.  It will be interesting to follow over the next 1 year+ as it unfolds…
Your Thoughts:
I want to know what you think about Bob Iger Resigning in 2019.  Who do you think is the best choice to replace him?  Let us know in the comments section below!
If you enjoyed this article, as always I appreciate it if you'd share it with others via social media.  I work hard at making this website into a useful resource for you and your family to plan your visit to Walt Disney World, and I hope it can help you! Thanks 🙂
News Source: Market Watch