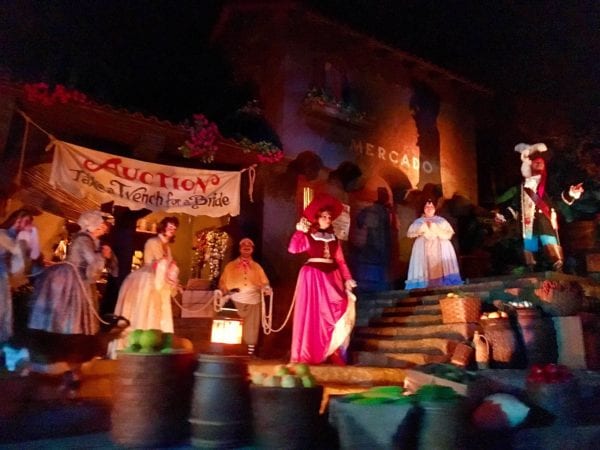 In a recent post on the Disney Parks Blog we learned that there are some big changes coming to Pirates of the Caribbean both in the Magic Kingdom and Disneyland Park, and I'm not happy about it at all! The famous "Redhead Auction" scene is getting a big makeover to become more politically correct and now instead will be an auction of loot the pirates are stealing from the town.


Currently the sign at the auction reads: "Auction, Take a Wench for a Bride" and has a line of women being auctioned which apparently is no longer acceptable in the eyes of Disney. According to the new concept art it looks like they will be auctioning off items like a grandfather clock, goats, picture frames, etc. These changes are already happening first in Disneyland Paris when Pirates of the Caribbean reopens July 24th, and will be made stateside in 2018 when refurbishments take place.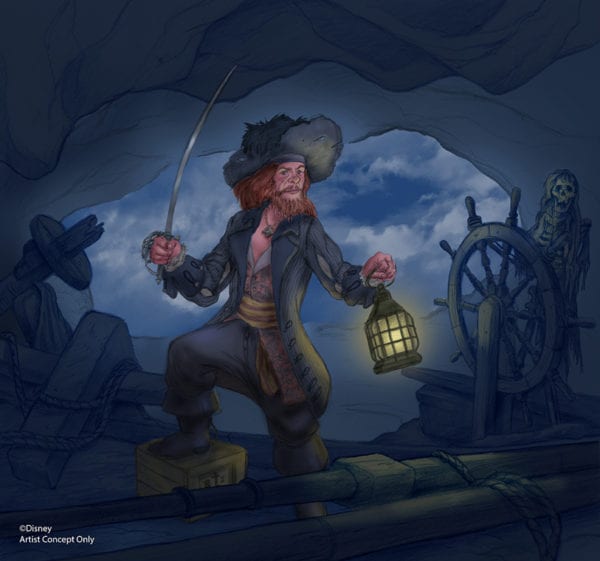 Besides this scene change, at least the Disneyland Paris version is getting an Audio Animatronics upgrade and Barbossa is getting added to the attraction, although it's not yet known if these changes are also coming to the Magic Kingdom and Disneyland.
This isn't the first time Disney has touched the Pirates of the Caribbean attraction, past changes have been made in the same room to have the women chasing the pirates with brooms rather than the men chasing the women for obvious "other reasons." I think these more "family friendly" changes really take away from the attraction and it's Disney getting too carried away, this isn't "It's a Small World" here, it's Pirates! Because of these changes some have even referred to the attraction as "Boy Scouts of the Caribbean," which in this case is really fitting.
Your Thoughts:
I want to know what you think about the scene changes coming to Pirates of the Caribbean. Do you think it's a good idea to change the Redhead Auction scene? Why or why not? Let us know in the comments section below!
If you enjoyed this article, as always I appreciate it if you'd share it with others via social media. I work hard at making this website into a useful resource for you and your family to plan your visit to Walt Disney World, and I hope it can help you! Thanks 🙂
Credit/Image: Disney Parks Blog