(UPDATED 12/11/19): The super-popular Beaches & Cream Soda Shop located in Disney's Yacht and Beach Club Resort is has been closed for several months for refurbishment which has been further delayed. Now Disney has announced when the official opening will be.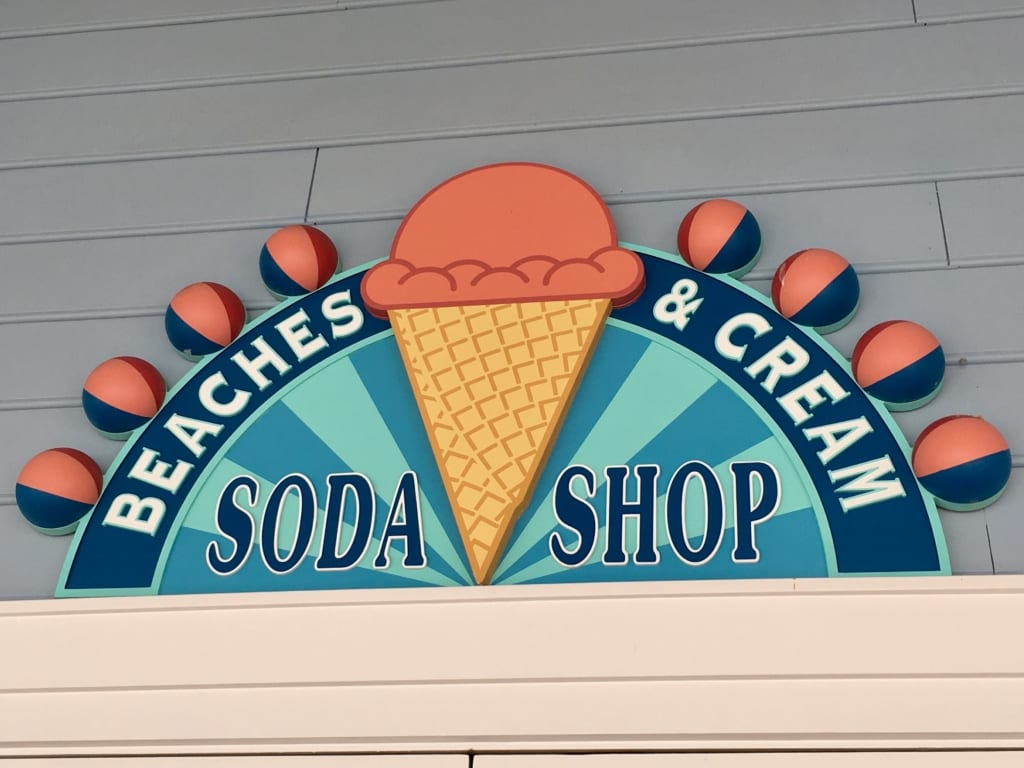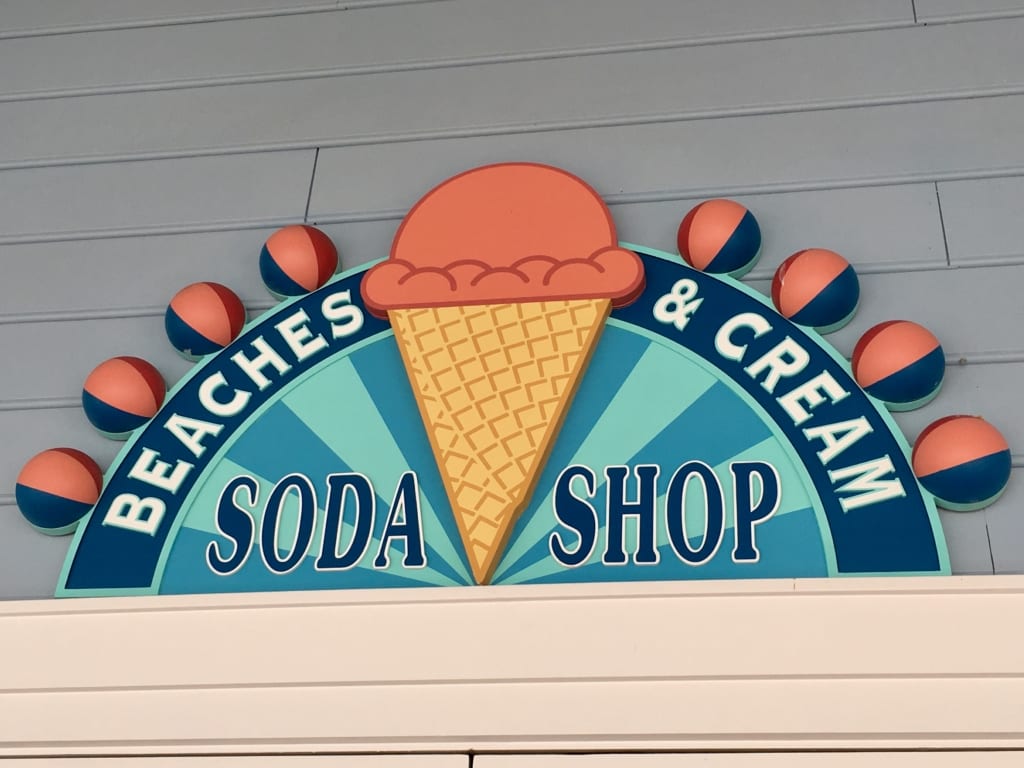 When is it Opening?
Originally Beaches & Cream Soda Shop was supposed to be closed from early August to sometime in December as part of a renovation of the milkshake and burger joint and the refurbishment didn't get started until August 26, 2019.
As we suspected, this late start to the refurbishment has had an impact on the reopening date. However, Disney has confirmed that Beaches and Cream will reopen on December 26, 2019.
That's right, as early as this month you'll once again be able to walk into Beaches and Cream and order that amazing Kitchen Sink Ice Cream Sundae, milkshakes, burgers, and the rest of the delicious fare you can find here.
New Decor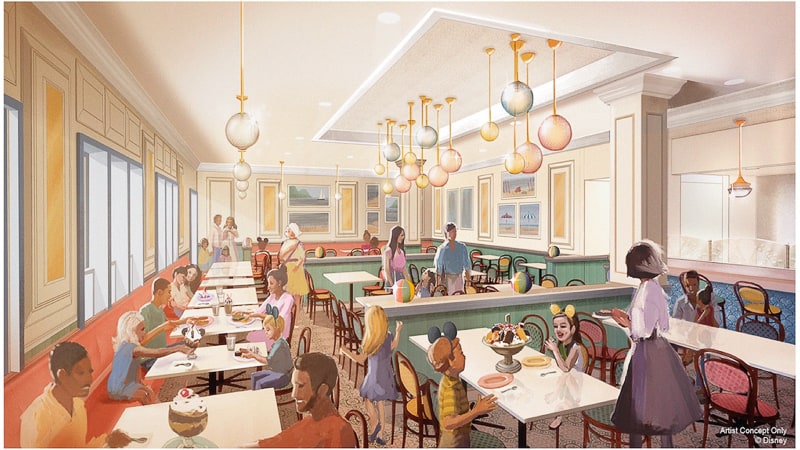 The main thing you'll notice about the remodeled Beaches and Cream is the size. It's going to be significantly larger when it reopens and diners will have much more room.
This is key because Beaches and Cream was always one of the most crowded restaurants in Walt Disney World and reservations booked up almost 180 days ahead of time. Now there will be many more spaces for more guests to be able to enjoy a meal.
The look and theming of the restaurant is a bit different, yet keeping the timeless charm of an old-fashioned soda fountain. You'll also notice the subtle teal, almond and rose colors on the walls with blue and yellow accents. It looks like the colorful beach balls have survived from before too!
Beautiful blue, amber and pink beaded glass globes hang from the ceiling in the center of the dining room. There are also mirrors and artwork of Mickey and the gang throughout the restaurant.
Guests can sit at a table, booth or even at the counter on bistro-style barstools.
And of course, the tall jukebox is back!
The Food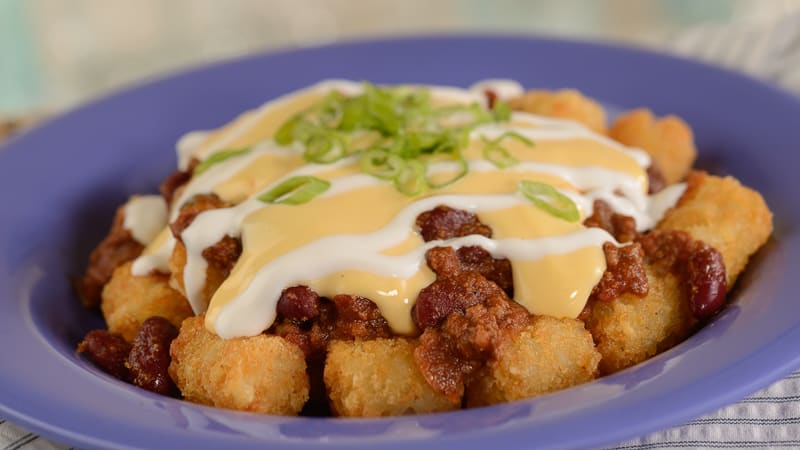 The changes at Beaches and Cream are not only aesthetic, but they are also adding a ton of new menu items guests will have the opportunity to try! Some of the new items include:
Salmon Filet Sandwich (with bacon aïoli, lettuce, and tomato on a house-baked multi-grain bun)
French Dip Sandwich (topped with crispy fried onions and swiss cheese and served on a toasted French roll)
Sock Hop Tots topped with cheese sauce and green onions.
Plant-based Loaded Tots with plant-based chili, cheddar cheese, sour cream, and green onions.
Plant-Based Burger featuring a plant-based patty with plant-based mayonnaise and caramelized balsamic onion jam on a house-baked multi-grain bun.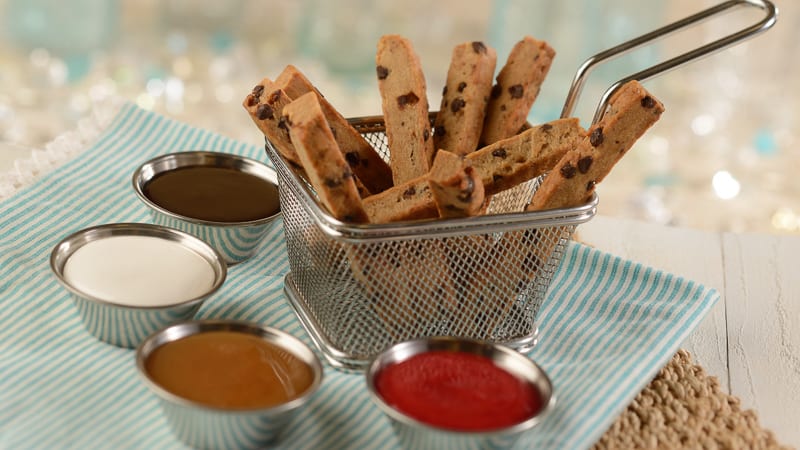 There are also some amazing Desserts to choose from including:
Specialty Shakes
Seasonal Cheesecake
Old Fashioned Apple Pie
the New Cookie Fries (marshmallow cream, chocolate, caramel, and strawberry dipping sauces and it's not just delicious, it's plant-based too!)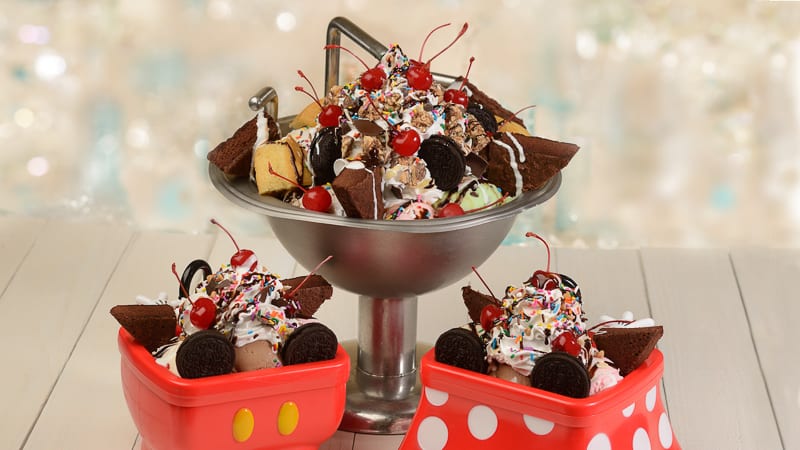 And don't leave without taking on the challenge of a lifetime in the famous Kitchen Sink ice cream sundae filled with scoops of vanilla, chocolate, strawberry, cookies and cream, and mint chocolate chip ice cream smothered in every topping available!
Reservations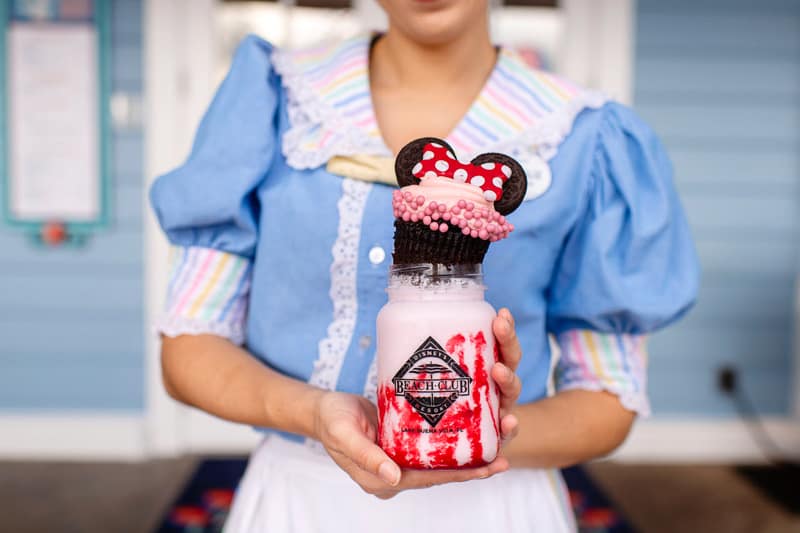 If you are going to be there in January or beyond, I would recommend starting to make reservations while they are still available.
Reservations can be made starting today, with bookings available from December 26, 2019 onward.
I know it's disappointing for any guests who are going to be in Walt Disney World in before it opens. However, Disney has promised an "improved experience" once it reopens, and from the looks of it will be much improved.
Seeing that we spend at least one vacation in Disney's Yacht and Beach Club every year, Beaches & Cream has become like home to us and it's absolutely one of our favorite dining locations in Walt Disney World. Any time we stay at the Yacht and Beach Club we must stop here for a burger or at least one of their delicious ice cream sundaes.
You can even read about the time we tried to conquer the famous "Kitchen Sink" sundae (I'll give you a hint, we didn't win! 😉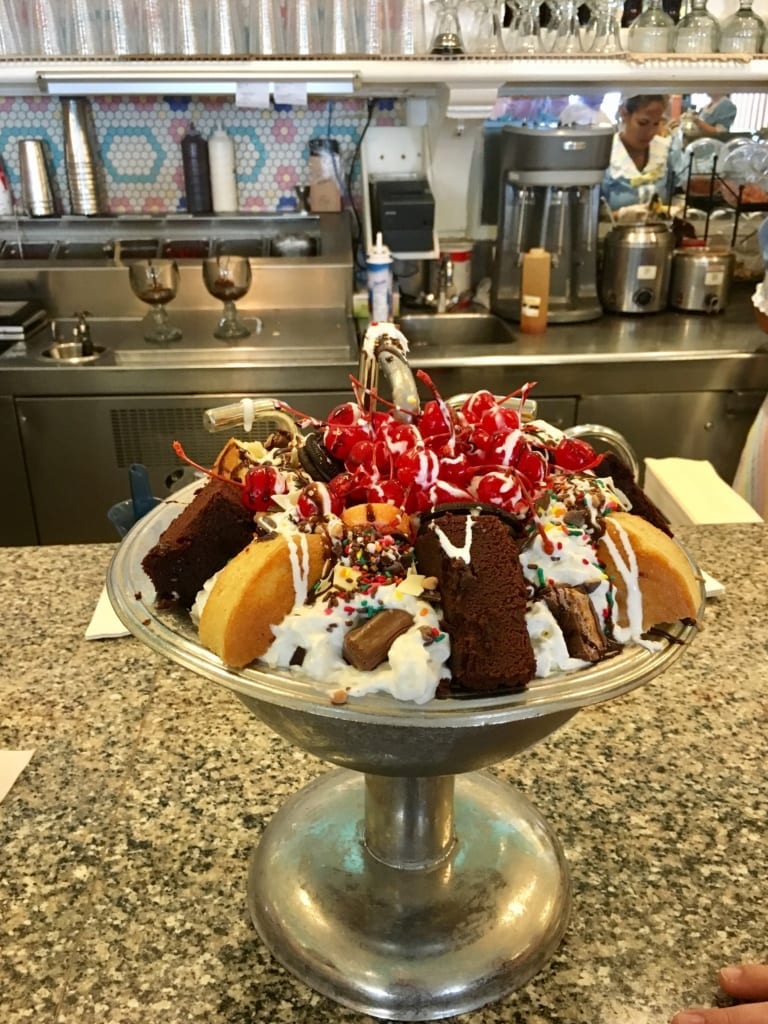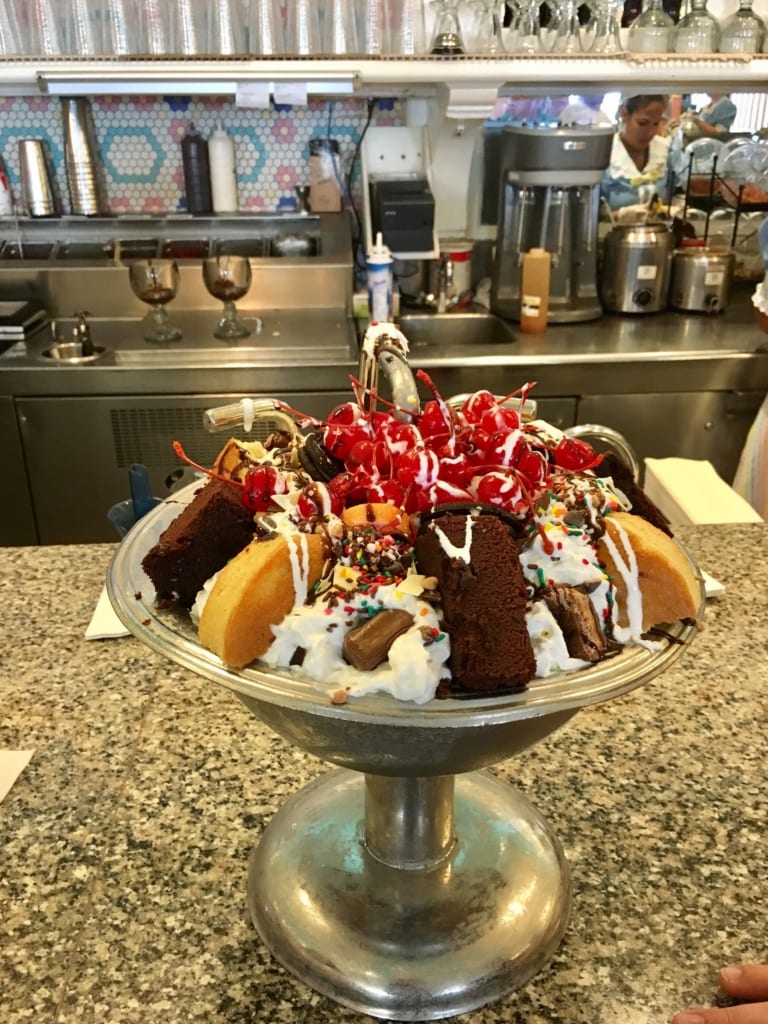 Unfortunately, while Beaches & Cream Soda Shop is being renovated, the walk-up window is still closed, so no Kitchen Sink during this time. However, Disney has set up a satellite location where guests staying at the Yacht and Beach Club will still be able to get ice cream.
Our only knock on Beaches & Cream is the lack of seating, and we're excited they are able to expand the restaurant and add a few more tables in there when it reopens.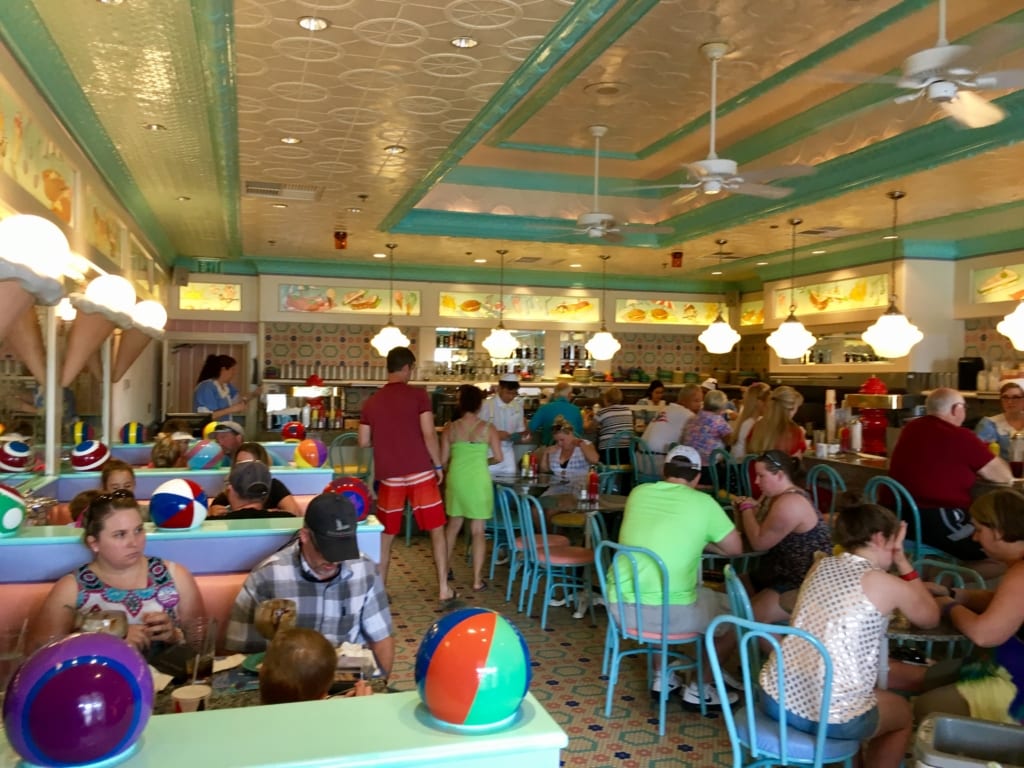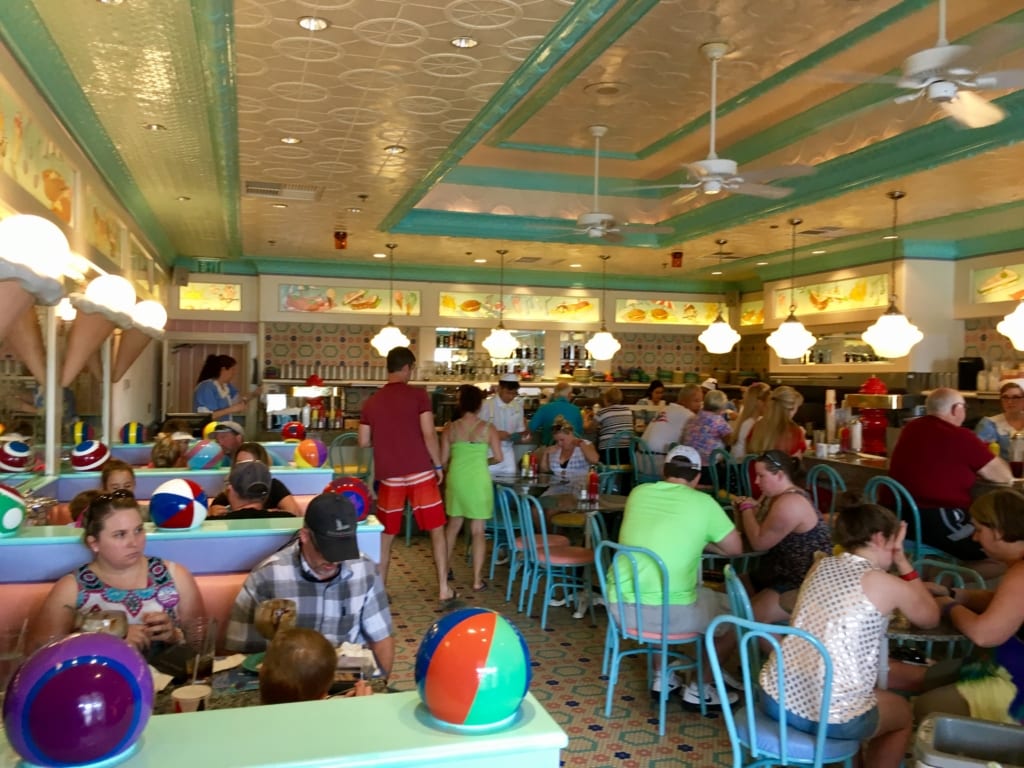 In the meantime, if you are staying at the resort, you can enjoy a delicious meal at the Yachtsman Steakhouse, Cape May Cafe, or the Market at Ale & Compass. Instead, if you want something fast, head over to Hurricane Hanna's by the pool and they can get you a burger and fries there.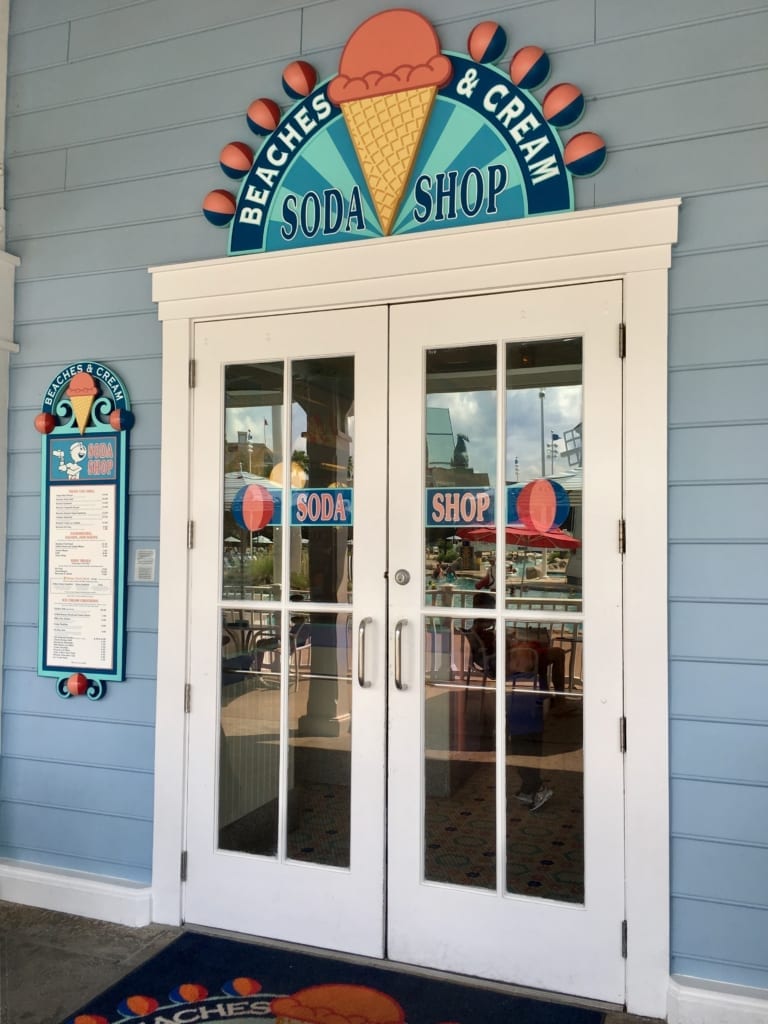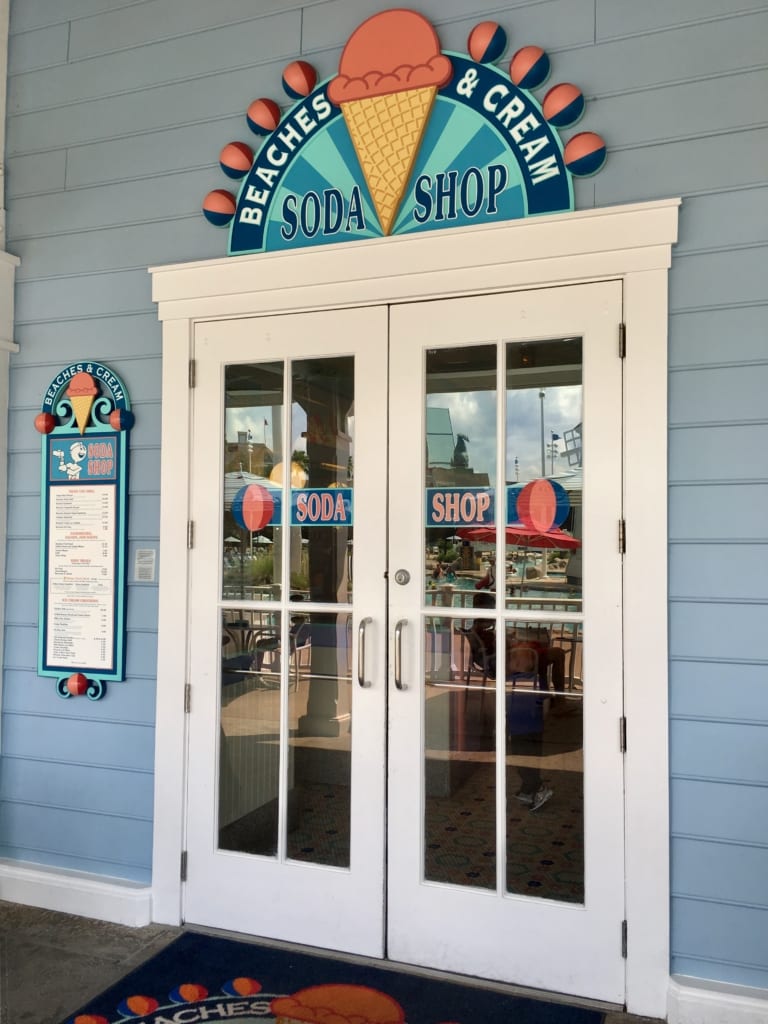 The Beaches and Cream Soda Shop refurbishment is finishing and reopening on December 26, 2019.
Check out the Full List of Disney World Refurbishments and Ride Closures to see what else is being worked on.
Stay tuned here at Ziggy Knows Disney for more details as they come out…
Your Thoughts:
I want to know what you think about Beaches & Cream Soda Shop closing for refurbishment…
Does this impact your vacation?
Do you like the improvements to the restaurant and menu?
Let us know in the comments section below!
If you enjoyed this article, as always I appreciate it if you'd share it with others via social media. I work hard at making this website into a useful resource for you and your family to plan your visit to the Disney Parks and I hope it can help you! Thanks 🙂