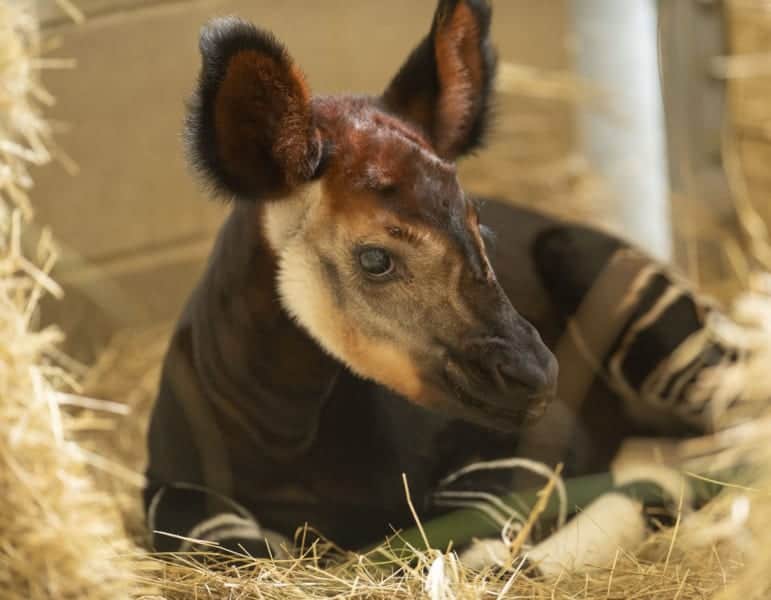 Lots of new babies have been born recently in Walt Disney World, and this month one more was added to the bunch. Right in time for World Okapi Day, a baby Okapi was born at Disney's Animal Kingdom Lodge on October 1, 2018.
Weighing in at 54 pounds, the baby okapi was born to mother Zelda and father Mandazi. It didn't take him long to get on his feet as he was up and walking in only the first hour of being born. Eventually he will join the other okapis out on the savanna in Disney's Animal Kingdom Lodge, but as for now he's being kept behind the scenes in an area where he can continue to bond with his mother and Disney's animal care experts can continue to monitor his progress and growth.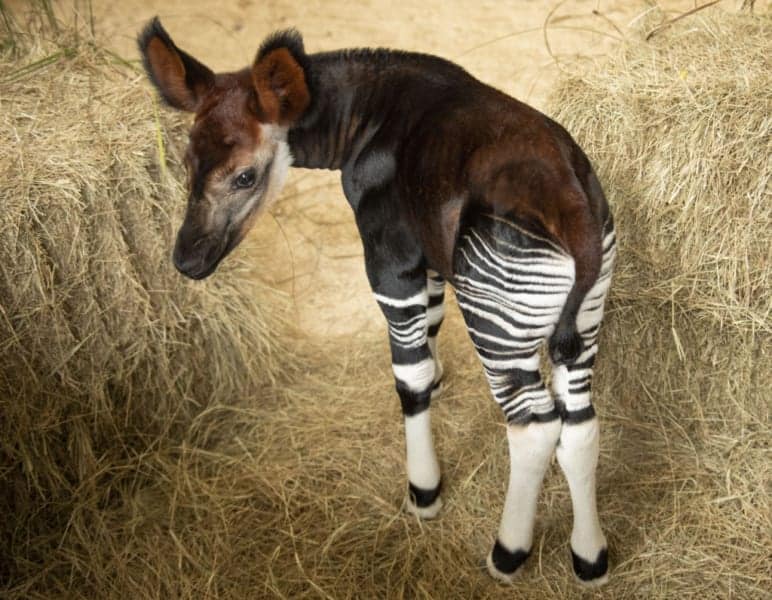 Because of the Okapi's endangered status, the calf's parents were chosen to breed through the Species Survival Plan (SSP), which is overseen by the Association of Zoos and Aquariums (AZA) and ensures responsible breeding of threatened and endangered species.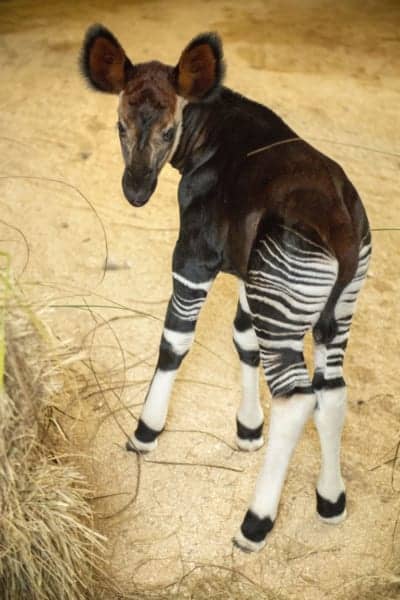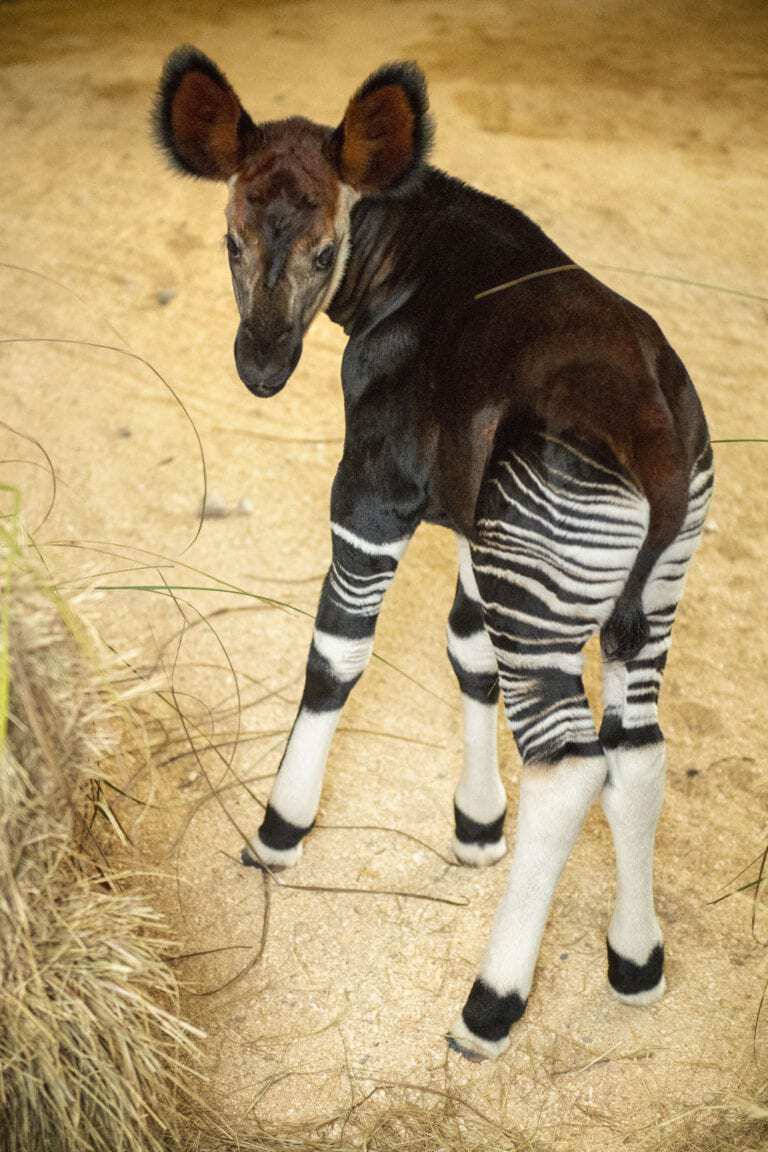 Okapi's are known as "the ghosts of the forest", and the species wasn't even discovered until 1901. Because they are so rare with only an estimated 20,000 left in the wild, conservation efforts are being made to save this beautiful species. After all, most of their natural habitat is being destroyed my poaching, logging and commercial mining. Over in the Democratic Republic of the Congo, the Okapi Conservation Project continues to generate awareness for this rare and endangered mammal.
For more information on Disney's Animal Kingdom Lodge or to make a reservation, visit WaltDisneyWorld.com.
Your Thoughts:
I want to know what you think about the baby okapi born in Disney's Animal Kingdom Lodge…
Have you seen the okapi before?
Which of the new baby animals in Walt Disney World is your favorite?
Let us know in the comments section below!
If you enjoyed this article, as always I appreciate it if you'd share it with others via social media. I work hard at making this website into a useful resource for you and your family to plan your visit to the Disney Parks and I hope it can help you! Thanks 🙂
Source: Disney
Need Help Planning Your Disney Vacation? Show You the World Travel is Here to Help!
Just fill out the form below and someone will contact you for all your Disney Vacation Planning Needs….