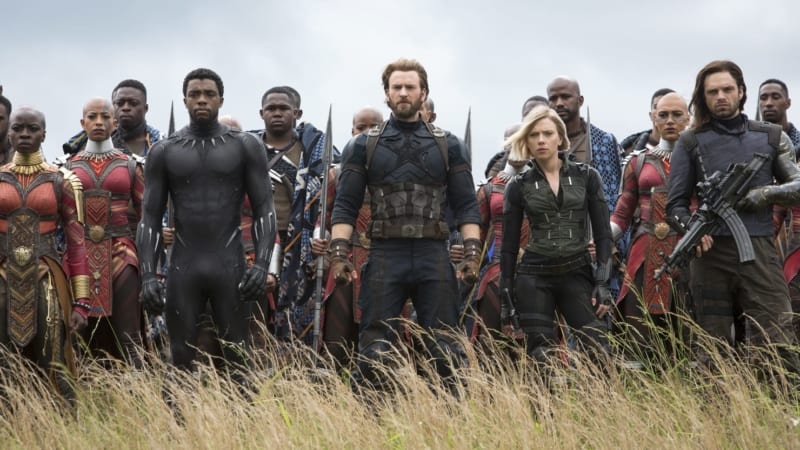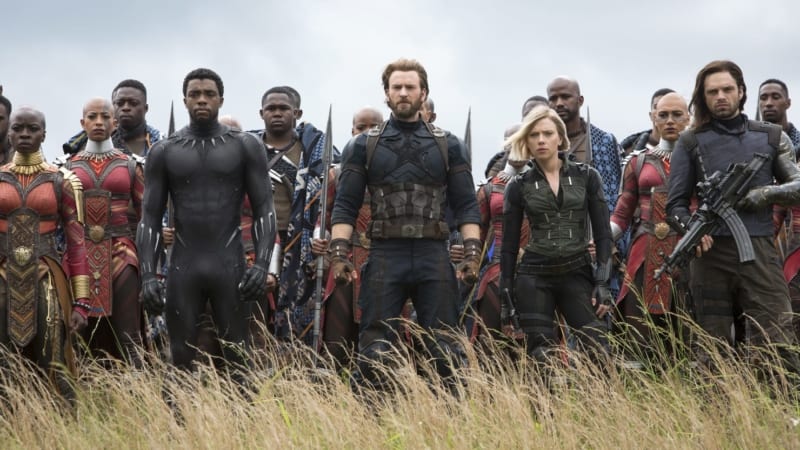 Let's face it, after the culmination of 18 films in 10 years, you knew that "Avengers Infinity War" opening weekend Box Office was going to be huge, the only question was could it reach the #1 position of all time. It did just that. With numbers from the weekend box office already in, "Avengers Infinity War" brought in a staggering $250 million domestically and $630 million worldwide, both beating previous records!
Domestically the previous box office record was "The Force Awakens" which made $248 million, so "Avengers Infinity War" just narrowly surpasses it. But the real difference was see in the international market where the previous high was "The Fate of the Furious" at $541.9 million. That means Infinity War beat it by about $90 million. And that's without China as it hasn't opened there yet.
Obviously Marvel Studios has had great success recently, especially with the smash hit "Black Panther" which finished as the Highest Grossing Super Hero Movie of All-Time domestically and 3rd in the all-time domestic box office and grossing a milestone $1 billion in just 26 days. After seeing this opening weekend for Avengers Infinity War, there is no doubt about passing "Black Panther", it's now about: How high can it go on the all-time list?
I personally loved "Avengers Infinity War" and I plan on seeing it again next weekend, as I assume most will see it as having high replay value and many fans will go multiple times. You can read my Spoiler-Free Avengers Infinity War Review here!
Your Thoughts:
I want to know what you think about the Avengers Infinity War Opening Weekend Box Office results
Have you been to see Avengers Infinity War?
Are you going to see it again?
Let us know in the comments section below!
If you enjoyed this article, as always I appreciate it if you'd share it with others via social media. I work hard at making this website into a useful resource for you and your family to plan your visit to the Disney Parks and I hope it can help you! Thanks 🙂
News Source: CNN