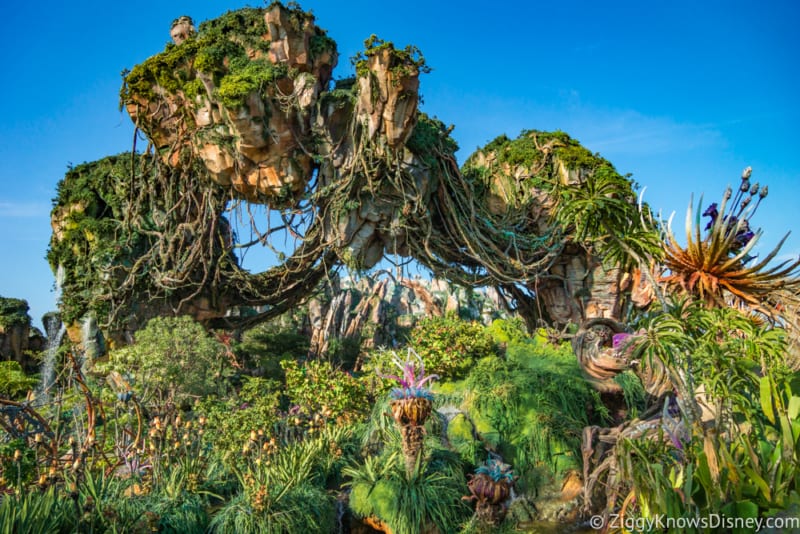 The Themed Entertainment Association (TEA) has just released their 2017 Theme Index: Global Attractions Attendance Report with some surprising and pleasant results for the Disney Parks worldwide. The most notable change in the 2017 rankings is that Disney's Animal Kingdom has now become the #2 most popular park in Walt Disney World, passing out Epcot from last year.
Most Visited Theme Parks in the World:
1. Magic Kingdom +0.3%
2. Disneyland +2%
3. Tokyo Disneyland +0.4%
4. Universal Studios Japan +3%
5. Tokyo Disneysea +0.3%
6. Disney's Animal Kingdom +15.3%
7. Epcot +4.2%
8. Shanghai Disneyland 96.4%
9. Disney's Hollywood Studios -0.5%
10 Universal Studios Orlando +2.0%
Overall Disney's Magic Kingdom remains #1 in Walt Disney World and #1 in the entire world with Disney parks holding 8 of the Top 10 spots in the world. All four Walt Disney World parks made the Top 10, but the order is now: Magic Kingdom, Animal Kingdom, Epcot and Hollywood Studios.
It's not shocking to see Disney's Animal Kingdom now in the #2 spot in attendance for Disney World, it got a great boost of 15.3% because of the immersive new land: "Pandora: The Worl of Avatar," which opened last May. That was the result Disney has looking for in opening Pandora, and it's held firm in popularity so far into 2018. Flight of Passage, which won a visual effects award last year, has now become the most popular attraction in Walt Disney World, and you can expect the lines to again be 3+ hours heading into the Summer season.
Other notable theme park rankings, Disneyland Park remains firmly at #2 and the Japanese market remains strong with Tokyo Disneyland and Tokyo DisneySea at the #3 and #5 positions. Shanghai Disneyland had the biggest percentage of growth from 2016 to 2017, increasing by 96.4% and moving all the way up to #8 worldwide.
The order of the Walt Disney World theme parks is going to be changing both among themselves and in the worldwide attendance in the next couple years. Disney's Hollywood Studios did have a disappointing year in 2017 with only 10,700,000 guests (a decline of -0.5%), but in 2018 Toy Story Land is opening and in 2019 Star Wars: Galaxy's Edge. You can be sure that number is going to increase by 2019, and I'd say more than the 15% increase for Animal Kingdom this year. If you take the 2017 numbers and add 15 that brings it up to 12,300,000 which would put Hollywood Studios even up to the #6 spot, but that's conservative in my estimates. I think it could get a bump of as much as 25% and it could reach the #5 position after Galaxy's Edge.
Of course Disney and other theme park companies do not list the official numbers so the them park attendance report that the Themed Entertainment Association puts out represents an estimation of attendance numbers. Either way it's good to see the Disney parks remaining strong and to see Disney's Animal Kingdom move to the #2 position in Walt Disney World. That shows the Imagineers were successful in transforming their vision of Pandora to the park guests, creating an immersive and interactive environment they enjoy visiting.
Your Thoughts:
I want to know what you think about the Disney's Animal Kingdom now the #2 most popular park in Walt Disney World.
Where would you rank Animal Kingdom on your list?
What will the order for Disney World theme parks be in 2018?
Let us know in the comments section below!
If you enjoyed this article, as always I appreciate it if you'd share it with others via social media. I work hard at making this website into a useful resource for you and your family to plan your visit to the Disney Parks and I hope it can help you! Thanks 🙂
News Source: TEA/AECOM