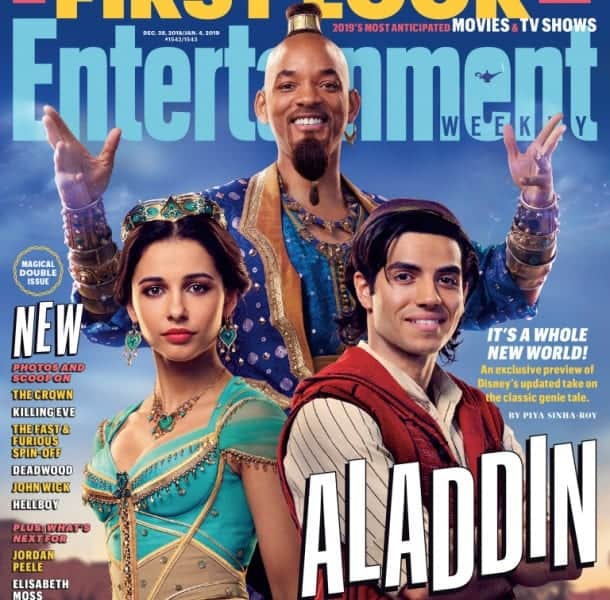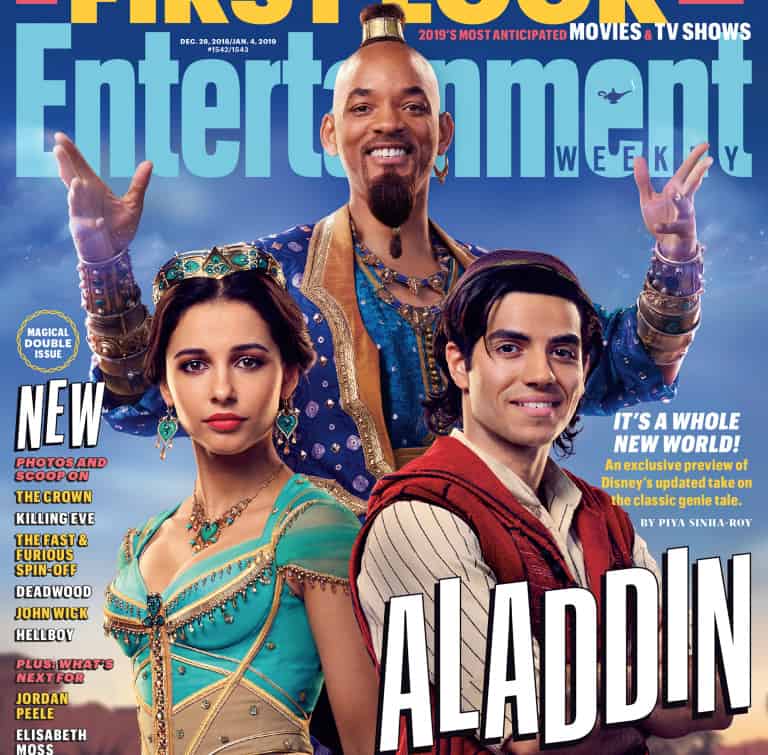 (UPDATED 7:35pm) Entertainment Weekly just released a big spread showing a preview for the new Live-Action Aladdin film from Disney. We got a ton of new looks of the different characters, but the biggest one was first finding out that the Genie wasn't blue, but then Will Smith said he in fact WILL be blue in the movie. What's going on here?
Let's look at what we can expect from Aladdin from these new images.
First up is Abu, Aladdin's fury sidekick. This looks like it's out of the Cave of Wonders like what we saw in the first teaser trailer.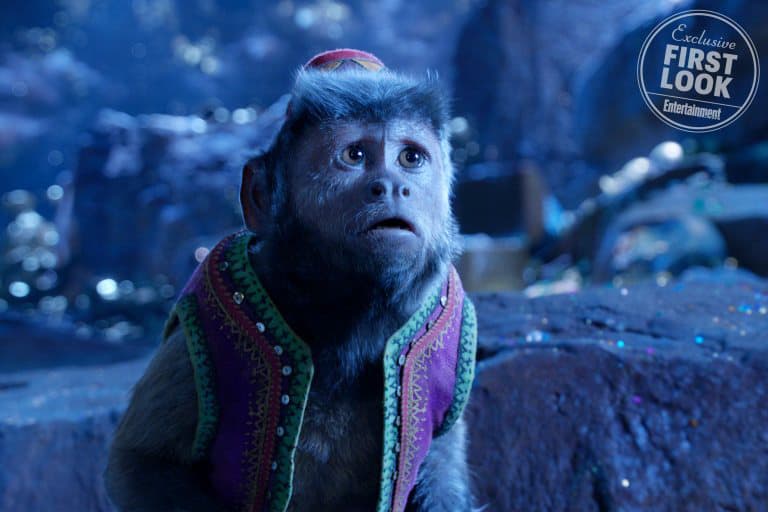 We get our first look at Aladdin (Mean Massoud) and Jasmine (Naomi Scott) together walking through the market and the streets of Agrabah. It looks like she's trying keep a low profile here so as not to get spotted: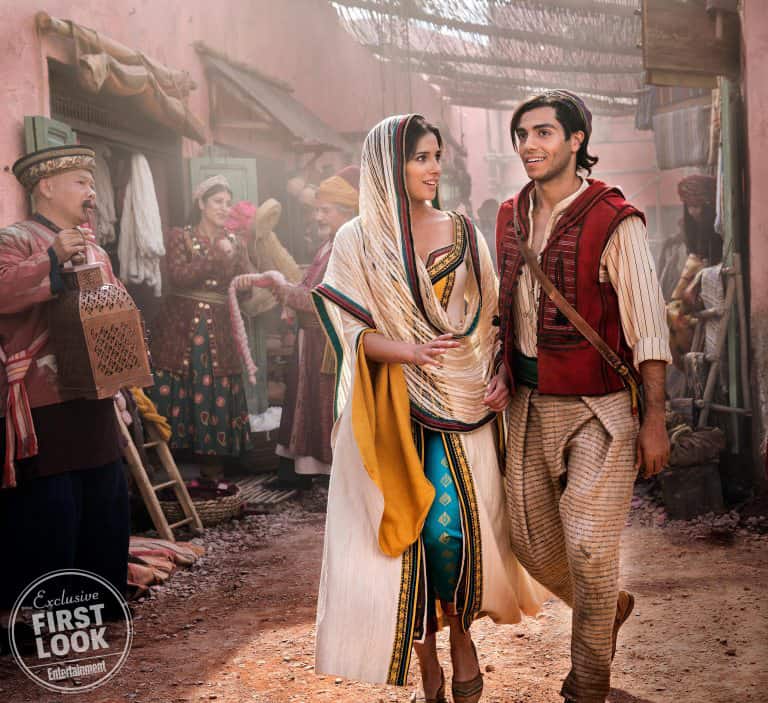 Shortly after that they are running together in a similar location, fleeing from the palace guards through a tannery. This gives us a look at how extensive the sets are for Aladdin, which were done in the London suburbs: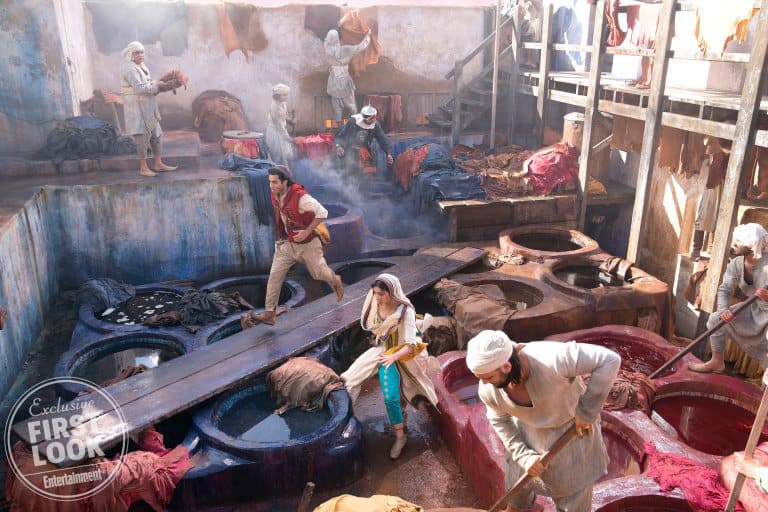 Another look at Aladdin in Agrabah: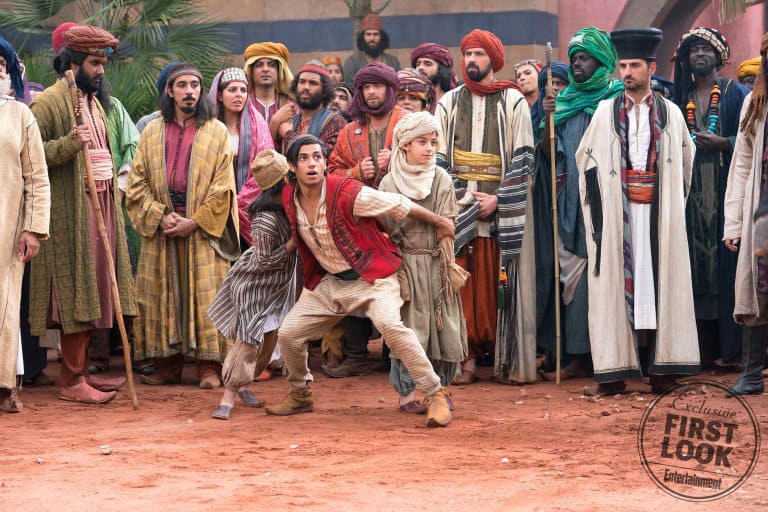 This is a change from the original Aladdin film as Princess Jasmine now has a friend to confide in (Dalia) and not only her tiger: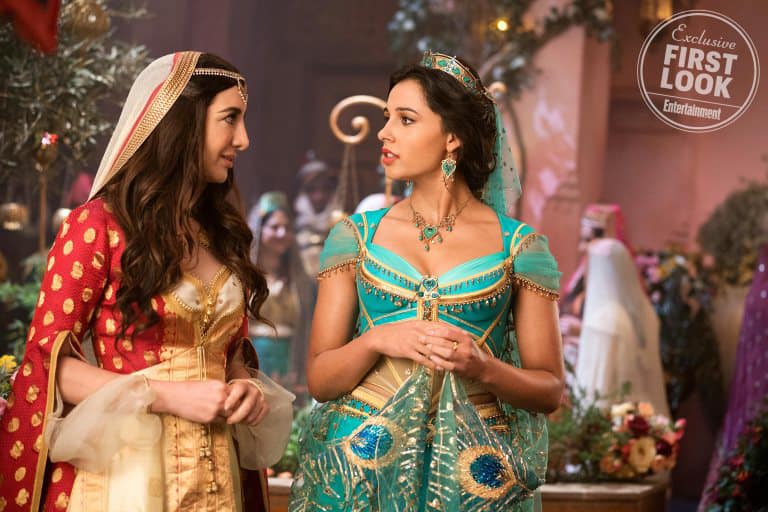 A look at Jasmine in the palace. Again a very detailed looking set: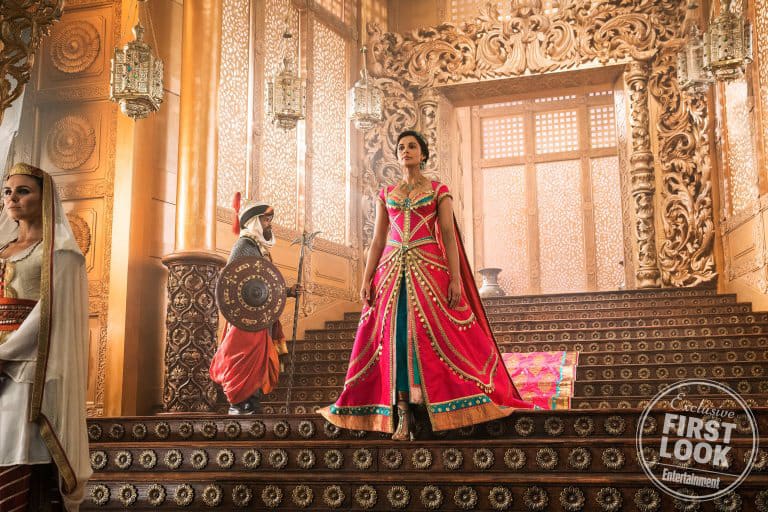 The villain has arrived: Jafar (Marwan Kenzari) plays the evil sorcerer we all love to hate: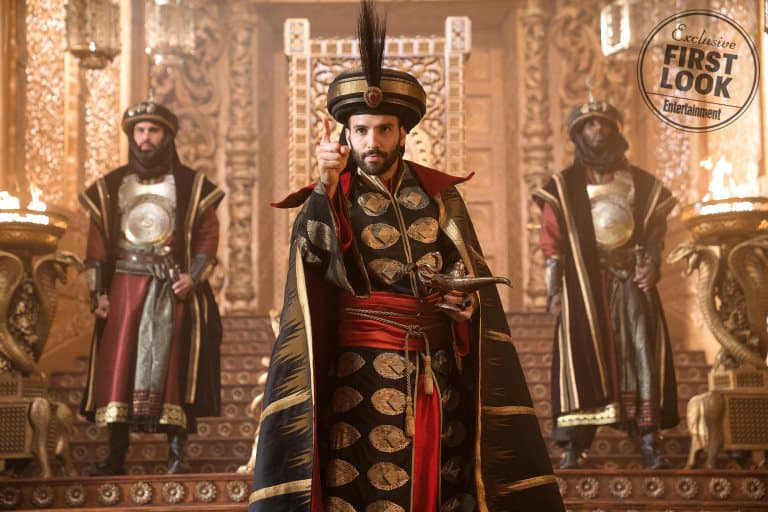 Last up is a look at Genie (Will Smith) talking with Aladdin outside in the desert. And what a surprise, this time he's not blue: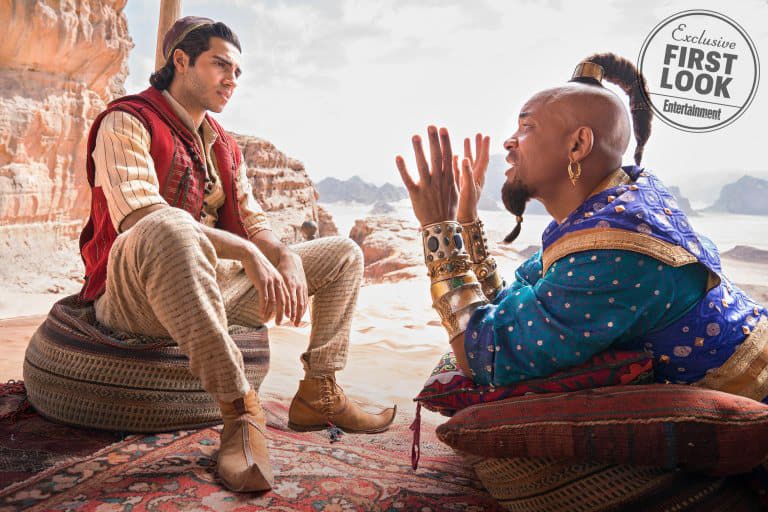 Honestly that was a bit shocking to me when I first saw it as I was expecting Genie to be blue.
After a look social media however it seems that Will Smith has stated the contrary. He claims that the Genie will indeed be blue….
FYI, Genie will indeed be blue ? Will Smith himself confirmed it #Aladdin pic.twitter.com/nTmDIDA50D

— caro (@ohhiddleston_) December 19, 2018
Apparently when the CGI is applied in the final cut of Aladdin, the Genie will be blue and he's only that way now for the press photos. We'll have to wait more then to see Will Smith blue…
Aladdin is directed by Guy Ritchie and will also have two new songs written by Alan Menken as well as songwriters, Benj Pasek and Justin Paul helping him. It hits theaters May 24th, 2019.
Check our complete list of Every Disney Movie coming in 2019 for more great films hitting this year.
Your Thoughts:
I want to know what you think about the Live-Action Aladdin Preview…
Are you excited for a live-action Aladdin?
Are you ok with the Genie not being blue?
Let us know in the comments section below!
If you enjoyed this article, as always I appreciate it if you'd share it with others via social media. I work hard at making this website into a useful resource for you and your family to plan your visit to the Disney Parks and I hope it can help you! Thanks 🙂
News Source: Entertainment Weekly