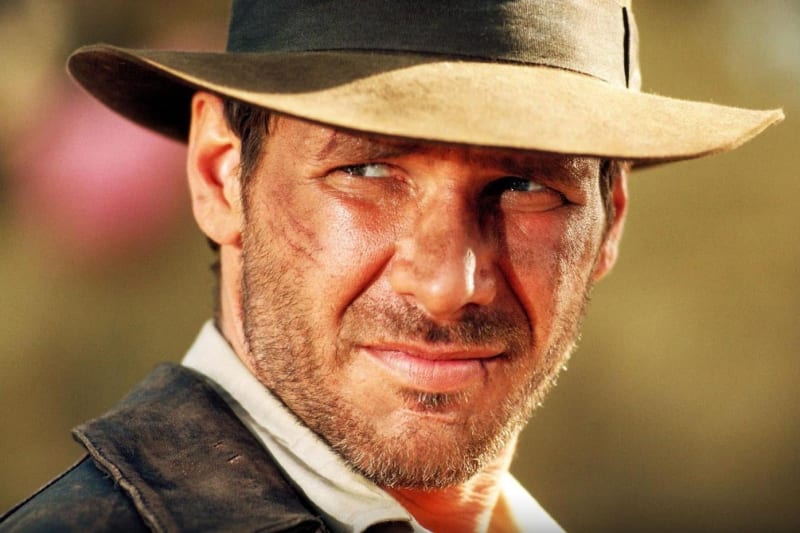 We got word just a couple of weeks ago that Harrison Ford is once again coming back to play our favorite explorer/archeologist Dr. Jones in Indiana Jones 5, which starts filming in April 2019 in the United Kingdom. That being said, Stephen Spielberg had some interesting news in an interview with The Sun, and he said that this will be the last time Harrison Ford will play Indiana Jones and the next time we could be seeing a woman Indiana Jones.
"This will be Harrison Ford's last Indiana Jones movie, I am pretty sure, but it will certainly continue after that," he said. This is interesting in its own right because this pretty much guarantees that the Indiana Jones franchise is going to connote for years to come.
But it gets even more juicy as Spielberg continues: "We'd have to change the name from Jones to Joan. And there would be nothing wrong with that," he said.
So basically we're just doing another Tomb Raider here…
I'm all for woman's equality and everything, but it would be super strange imo seeing a character as iconic as Indiana Jones be played by a woman, it just seems weird. I mean you could invent another character similar to him, maybe a daughter or granddaughter or something who could continue the legacy, but to reboot the franchise with a woman playing the exact same character?
That leads to other questions though. Could Harrison Ford die in Indiana Jones 5? We know Disney doesn't have any problem killing off his characters no matter how iconic they are as he was swiftly stabbed and dropped into an infinitely tall pit in Starkiller Base in The Force Awakens, would Disney do it again?
Your Thoughts:
I want to know what you think about a Woman Indiana Jones.
Who should play Indy after Indiana Jones 5?
Will they kill off Harrison Ford once again?
Let us know in the comments section below!
If you enjoyed this article, as always I appreciate it if you'd share it with others via social media. I work hard at making this website into a useful resource for you and your family to plan your visit to Walt Disney World, and I hope it can help you! Thanks 🙂
News Source: The Sun