The Disney World water parks closed in 2020 and since they came back, they have been taking turns being open. Now Typhoon Lagoon is reopening once again from refurbishment starting in Spring 2023.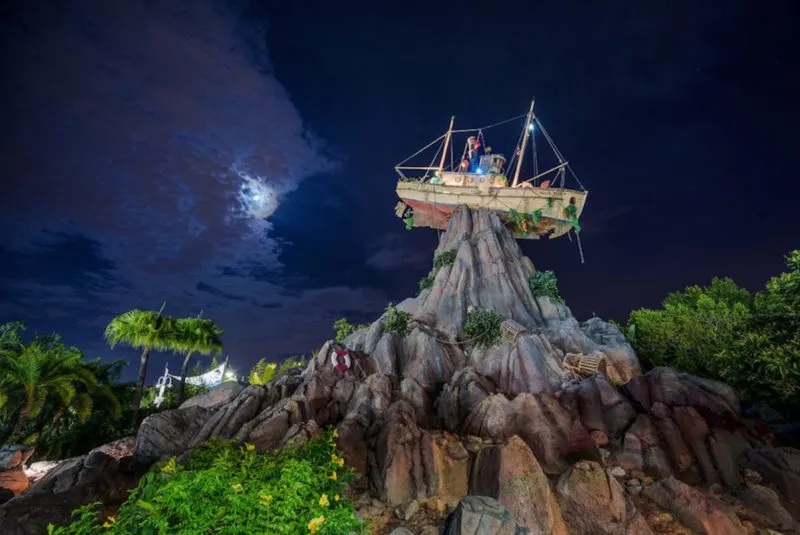 In this post, we will talk about the Typhoon Lagoon refurbishment project, what's happening, how long it will be closed for, and what changes are coming to our favorite Disney water park!
At this time we know that Typhoon Lagoon is reopening on March 19, 2023, after a multi-month refurbishment. It closed for refurbishment on Sunday, November 13, 2022.
That means it will be open in time for Disney H20 Glow After Hours events (more on that in a second).
Disney has not mentioned all the details of what they have been working on since the park was closed, but for the most part, it's just a regular shutdown like they normally do in the winter. Don't expect any bigger changes in store for Typhoon Lagoon at the moment.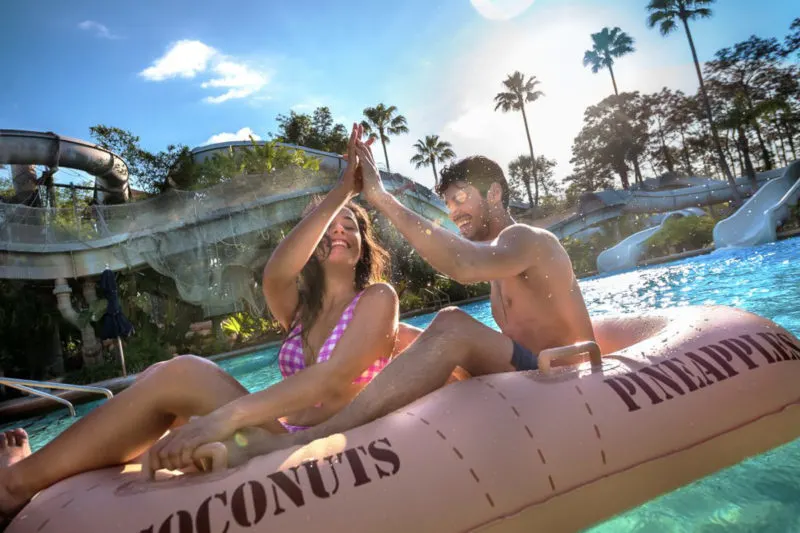 Disney did, however, announce that when Typhoon Lagoon reopens there are some new Dole Whip treats guests can enjoy (more on that in a minute).
Everything is reopening including the largest outdoor wave pool in America, the waterslides, and the pool surf programs where you can learn with a private surf lesson.
Yes, the water parks at Walt Disney World close often for refurbishment, but never have they been closed as much as they have in the last few years. The last time before this, Typhoon Lagoon was closed in March 2020 and it took almost 2 years until it reopened in January 2022.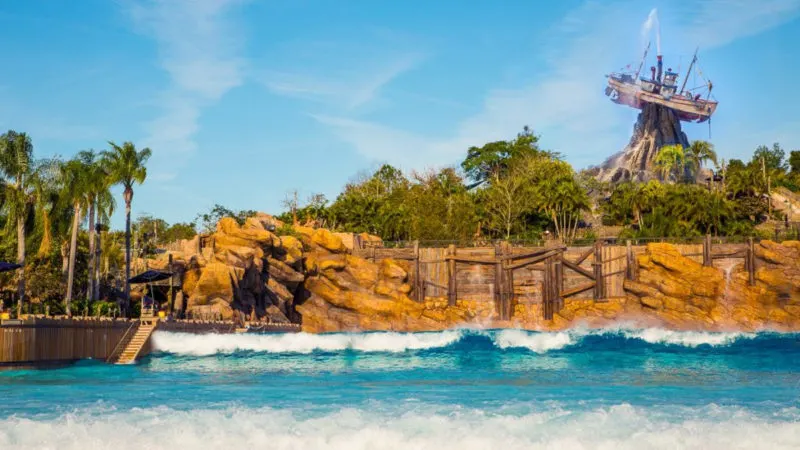 Sticking to the recent pattern, since Typhoon Lagoon is reopening, the other water park at Walt Disney World Blizzard Beach is closing again for refurbishment on March 19. We don't have all the details on the Blizzard Beach refurbishment, although last time it got some big changes with brand-new "Frozen" theming being added and replacing some of the original theming.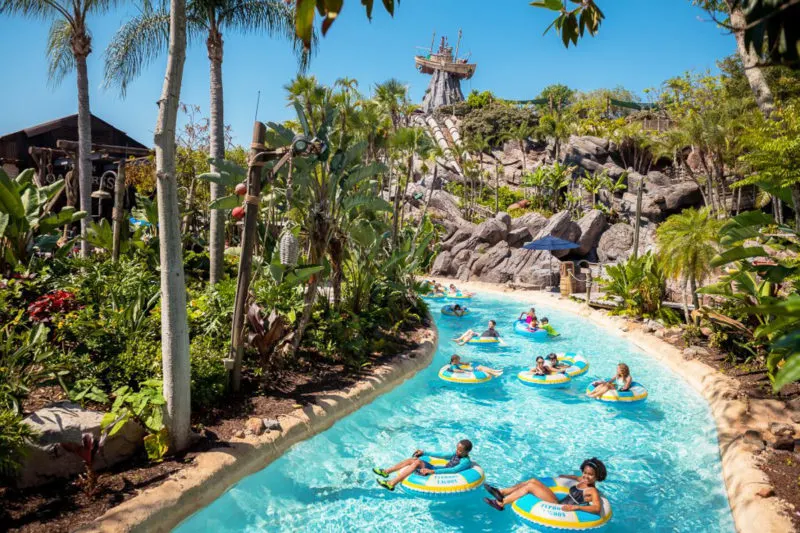 Both Disney World water parks have not been open together at the same time since early 2020 and they likely will not in 2023 either depending on how long Blizzard Beach stays closed. The reason why is that Disney World doesn't have enough staff to support 2 water parks at this time, even though guest demand has been strong for a while now.
Even though they had months to work things out, closing Blizzard Beach also means they don't anticipate having the previously mentioned staffing issues resolved by then.
Right now the question is whether they will ever both run simultaneously again. I tend to think that yes, it will eventually happen, but with the staff shortage and Disney cutting costs, it may not happen for a while.
As far as we know, no big changes were added to Typhoon Lagoon, so don't expect a new attraction or anything like that. Likely, most of the refurbishment that took place was for regular maintenance.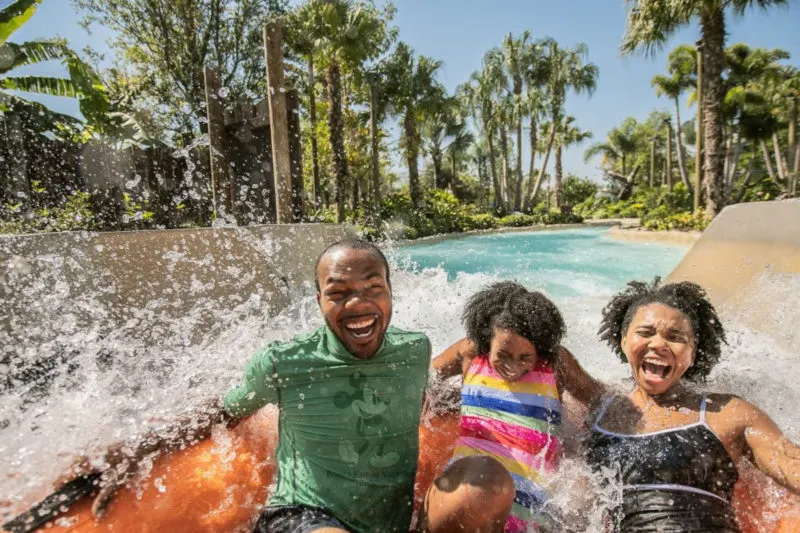 We are mildly surprised that Disney didn't make any IP changes to Typhoon Lagoon like they did over at Blizzard Beach. It's always possible that they do something similar here in the future but we'll have to wait and see.
A Spring 2023 reopening was confirmed when the Disney H20 Glow After Hours event dates were announced. The first Disney H20 Glow After Hours event is on May 20, so Typhoon Lagoon would need to open up at least before that, which it will be.
It makes sense with Blizzard Beach now closing again, and the warm weather moving in, that Disney needs Typhoon back up and running in Spring 2023.
With the Typhoon Lagoon reopening also comes some special additions to the park including new Dole Whip flavors at the Snack Shack next to Typhoon Tilly's. DOLE Whip flavors include a Strawberry DOLE Whip swirled with a mixture of rum, orange juice, and blackberry brandy floated with Strawberry Fanta.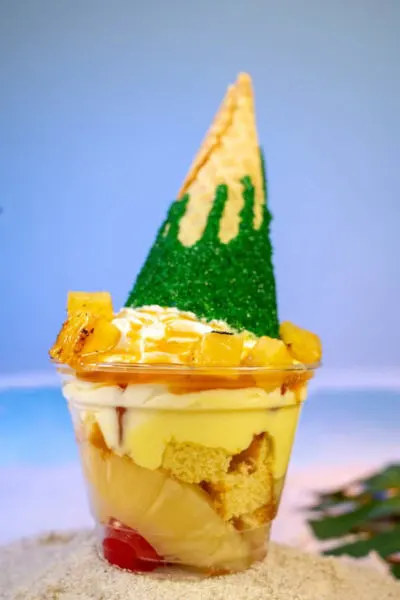 Another new sweet treat is the Pineapple Upside Down Cone available at Happy Landings, which looks incredible. New alcoholic drink offerings are the Kungaloosh Kooler, the Crush 'N' Gushed Red and White Sangrias, and the Mayday Mojito Flight.
All your favorites are also back including the famous Hei Hei Ice Cream Cone, the Sand Pail Sundae, and savory options like Hand Battered Fish Tacos and Fish and Chips.
We're happy that when Typhoon Lagoon reopens again in March it will have some more new snacks to try for the Disney 100th celebration. The water parks are often overlooked, so it's nice to see them get some love too.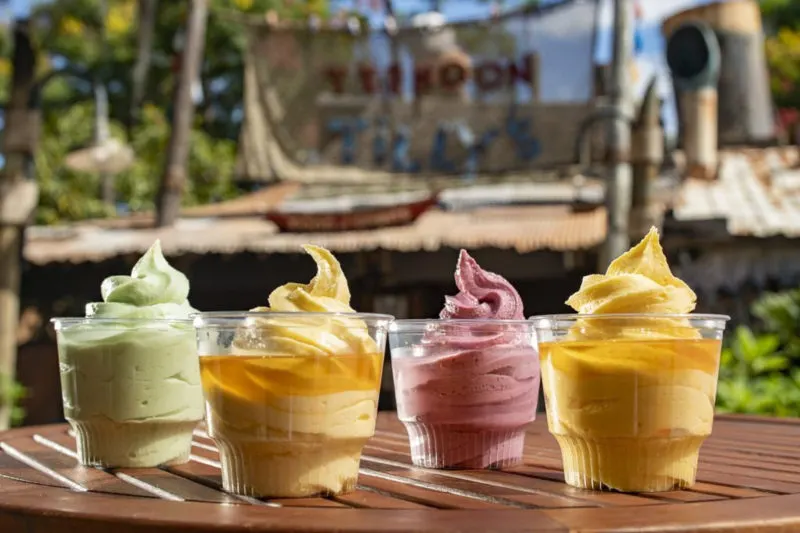 It's similar to what they did for the Disney World 50th Anniversary when they added more new DOLE Whip flavors and gave guests the option of choosing to complement their DOLE Whips by adding tequila, coconut rum, or dark rum.
Whatever changes have been made, we'll be sure to let you know as soon as we find out more info. Stay tuned here to Ziggy Knows Disney for all the latest on the Typhoon Lagoon refurbishment!
Also, you can see the full list of Disney World refurbishments and closures here.
Also, if you want to find out the latest Walt Disney World World updates, don't forget to sign up for our FREE Weekly E-Mail Newsletter. You can sign up here: Join our E-Mail Newsletter!
Your Thoughts:
I want to know what you think about Typhoon Lagoon reopening after refurbishment…
Will you be visiting on your next trip?
What future improvements should be made to Typhoon Lagoon?
Let us know in the comments section below!
If you enjoyed this article, as always I appreciate it if you'd share it with others via social media. I work hard at making this website into a useful resource for you and your family to plan your visit to the Disney Parks and I hope it can help you! Thanks 🙂