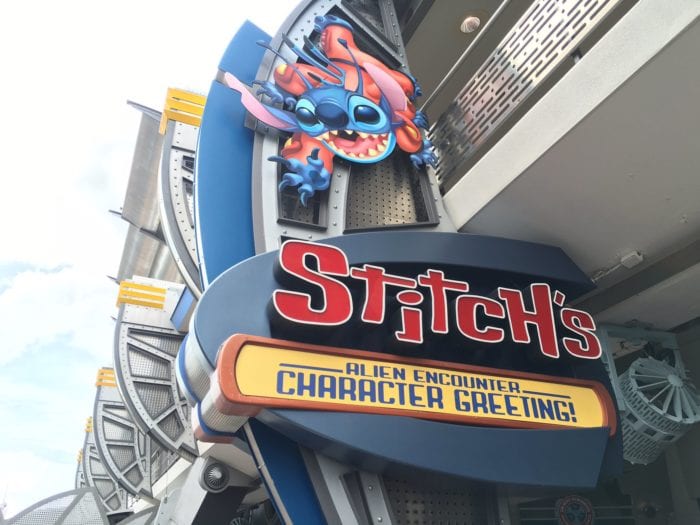 The future of Stitch's Great Escape has been in question for some time now, with it only being open seasonal when the biggest crowds are at Walt Disney World. Now it looks like Stitch's Great Escape could be closing for good with a new Stitch's Alien Encounter Character Greeting opening up.
It's unknown at this time if the Stitch Animatronic is being repurposed for a meet and greet and will function much like the BB-8 or Groot meet and greets in Hollywood Studios, or if it will be a cast member in costume. Also it's unknown if it will only be stitch or if he will be accompanied by Lilo and friends.
Stitches Great Escape is consistently named as one of the least favorite attractions in the Magic Kingdom park and I'm pretty sure not too many people would be upset to see it go. However I don't think a Stitch's Character Greeting was what they had in mind of the space instead. We've heard rumors about a Wreck it Ralph attraction coming to replace Stitch's Great Escape, but apparently those plans either aren't ready at the moment or have been changed.
Our money is on Stitch's Character Greeting being just a temporary thing for this space as Disney is deciding what to do with it. It's more likely to have an actual new attraction for Disney World's 50th Anniversary in 2021.
There's no opening date listed yet for Stitch's Character Greeting, we'll let you know when we find out!
Your Thoughts:
I want to know what you think about Stitch's Character Greeting opening in the Magic Kingdom. Are you happy to see this replace Stitch's Great Escape? What would you like to see as a permanent replacement in its place? Let us know in the comments section below!
If you enjoyed this article, as always I appreciate it if you'd share it with others via social media. I work hard at making this website into a useful resource for you and your family to plan your visit to Walt Disney World, and I hope it can help you! Thanks 🙂
Photo by: @1Ben_Laurence