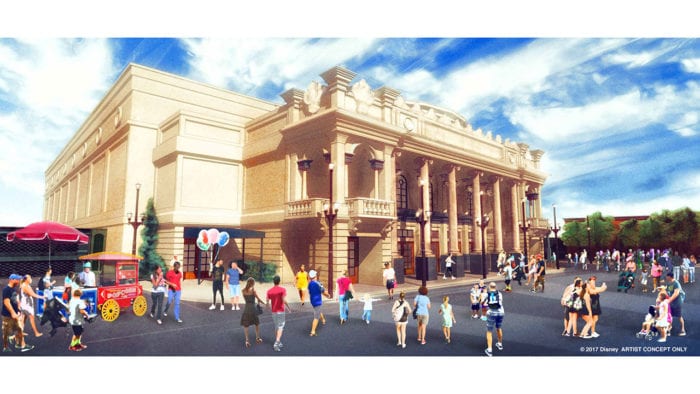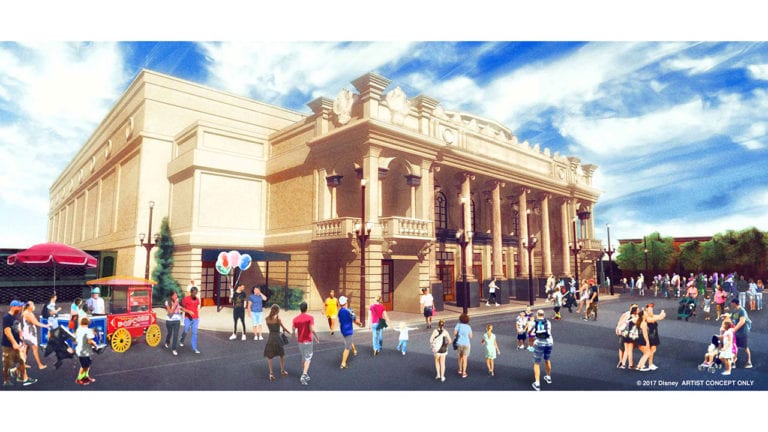 A strange rumor coming from the Disney community today, and that is the Main Street Theater project cancelled in Disney's Magic Kingdom. The theater was just announced this past summer at the D23 Expo, so to have the plans cancelled so quickly after would be a shocking change of events, but a few sources are saying just that.
The new Main Street Theater in Disney's Magic Kingdom is supposed to be modeled after the iconic Willis Wood theater from the 1920's in Kansas City, where Walt lived after Marceline. It's rumored to hold about 2000 guests, resembling the Hyperion Theater in Disney California Adventure. It would be weird too as Disney was supposed to begin construction a few months back, though we haven't heard anything since.
There aren't any concrete reasons why the Main Street Theater would be cancelled, with most saying it's either due to budget cuts, or a logistics issue where guests exiting the theater would make a big traffic jam spilling out onto Main Street USA. If it ends up being true I think it would be a big letdown. It's always possible the project could be put on hold or even moved to another park, but I'm hoping it stays on Main Street. Some think that it should go to another park because the Magic Kingdom already has enough attractions, but it's really missing a high quality entertainment venue that holds a large amount of people and it would fit perfectly.
Anyways, for now it's just a rumor so take it with a grain of salt until we get some kind of confirmation from Disney one way or another.
Your Thoughts:
I want to know what you think about the Main Street Theater Project getting cancelled. How would you feel if it doesn't get built? Let us know in the comments section below!
If you enjoyed this article, as always I appreciate it if you'd share it with others via social media. I work hard at making this website into a useful resource for you and your family to plan your visit to Walt Disney World, and I hope it can help you! Thanks 🙂