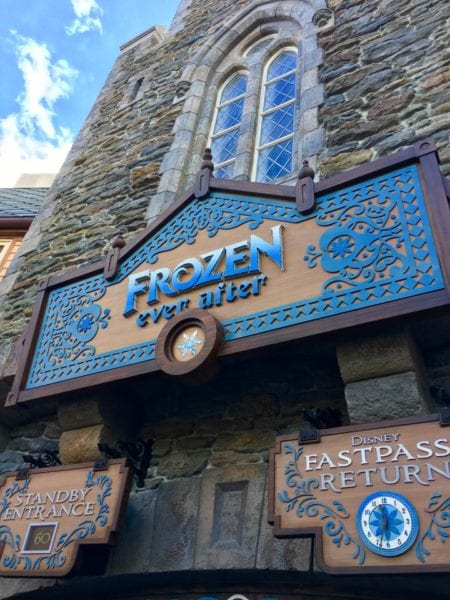 So you know Frozen Ever After…the attraction built over Maelstrom in Epcot's Norway pavilion? It won't be the only time you see it apparently. According to wdwnt.com internal documents at Disney say Epcot's version of Frozen Ever After is being copied and then put into the Hong Hong Disneyland and Disneyland Paris expansions. That's 2 of the 3 upcoming Frozen Land expansions, with Tokyo Disneyland being the exception.
Now don't get me wrong, Frozen Ever After is a fun ride with some pretty cool effects and some killer Audio-Animatronics, but let's be real…it was pigeon-holed into the current show building because it was the only space they could put it after taking over for Maelstrom in 2016. That means that Disney Imagineers were extremely limited on just what exactly they could do with the attraction having to use the same ride system and footprint.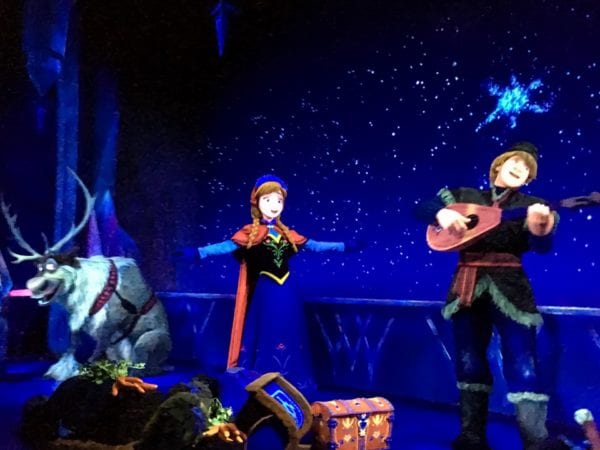 It's quite common for Disney to build attractions in one park and then send out basically the same attraction to other parks internationally. But it strikes me as strange that Hong Kong and Paris getting to start with a clean slate would choose to use the exact same version of Frozen Ever After as is being reported. If it's true then I have to say I'm pretty disappointed that Disney couldn't develop something more unique and innovative for the Frozen Land expansions. That's not to say there won't be some differences, but a new ride system would have been a nice and logical start. There are multiple attractions coming to Disneyland Paris and Hong Kong Disneyland's Frozen Lands (Frozen rollercoaster), so at least we'll get something fresh.
It comes as no surprise however that Tokyo Disneyland and their new frozen attraction coming to DisneySea is not included as using the same version of a Frozen ride as the others. Tokyo Disneyland after all always does things big, and there's a reason they are miles ahead of every other Disney park worldwide. They most assuredly will have Imagineers develop something that completely blows Frozen Ever After out of the water.
As of now this hasn't been confirmed by Disney yet but it will be interesting to follow over the next months…
Your Thoughts:
I want to know what you think about the Epcot version of Frozen Ever After coming to Hong Kong and Paris.
Should they use the same attraction?
What differences/additions would you like to see?
Let us know in the comments section below!
If you enjoyed this article, as always I appreciate it if you'd share it with others via social media. I work hard at making this website into a useful resource for you and your family to plan your visit to the Disney Parks and I hope it can help you! Thanks 🙂
News Source: wdwnt.com