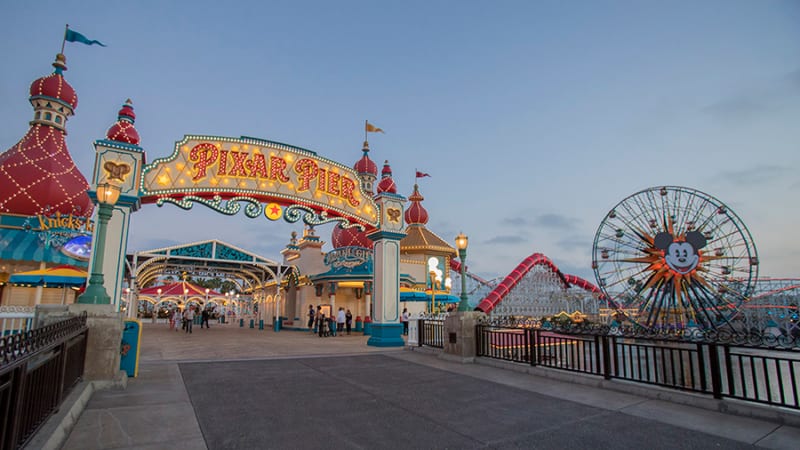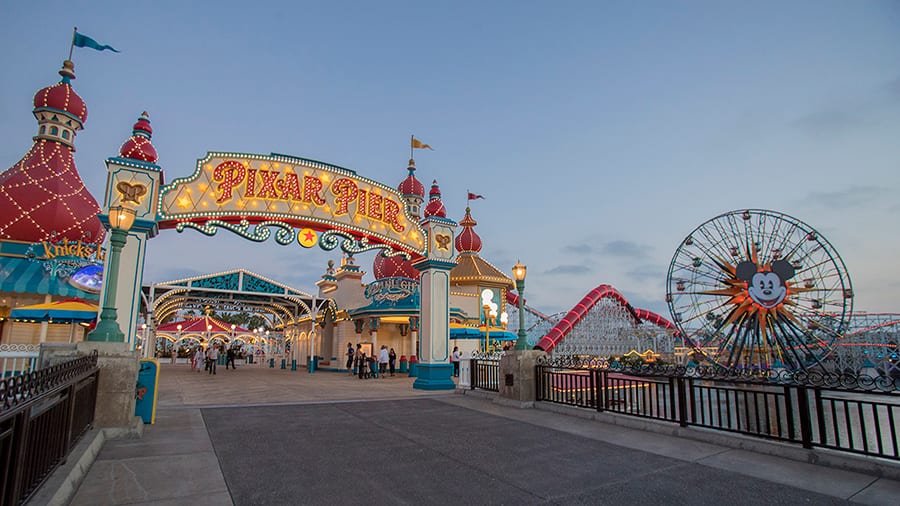 Today June 23 is the official opening of Pixar Pier in Disney California Adventure! This is a reimagined version of Paradise Pier with the existing attractions and theming elements throughout the pier getting remodeled with Pixar theming. If you are a big fan of the Pixar franchises then you will love this overlay. Let's see what's new and what you can expect now when you go to Pixar Pier:
Incredicoaster:
This is the headliner and most thrilling attraction on Pixar Pier, and located in the first of 4 neighborhoods called: Incredibles Park. As the name explains it is themed to the Parr family from the Incredibles films. It's the same track layout as California Screamin' but now it actually follows a story. Baby Jack-Jack has escaped and you need to help them get him back. Some show scenes have been added and some impressive lighting effects you need to see (don't forget to try it at night as the effects are even more impressive!). Check out the first POV ride through for the Incredicoaster here!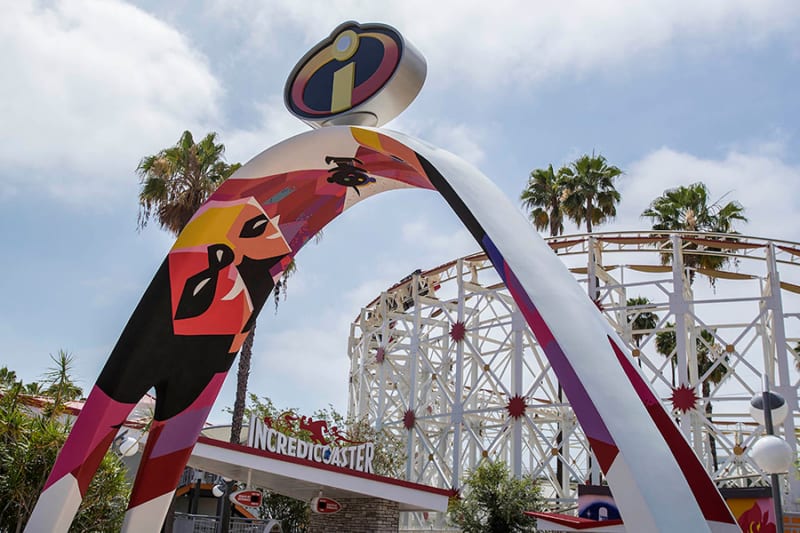 Lamplight Lounge:
You'll find the Lamplight Lounge right when you enter Pixar Pier. It's a nice table service restaurant and offers guests great views of Pixar Pier including the aforementioned Incredicoaster. You'll find a new menu of California casual gastro-pub cuisine presented in a unique way, and some really amazing cocktails whose presentation will blow you away!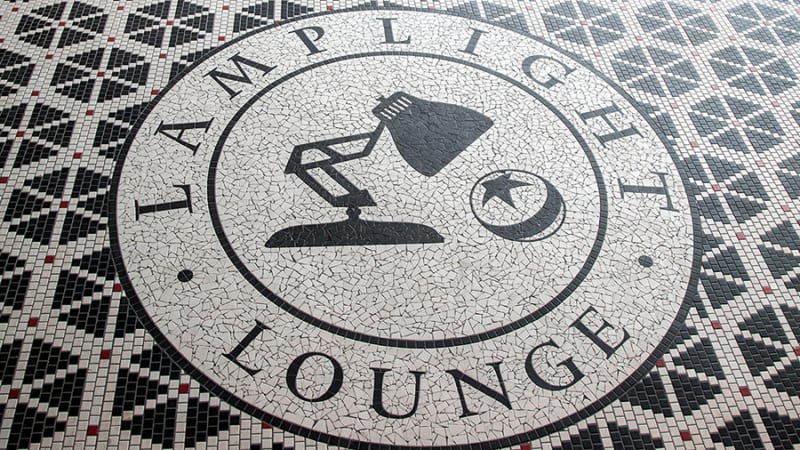 Knicks Knacks:
Stop here for some snacks and souvenirs: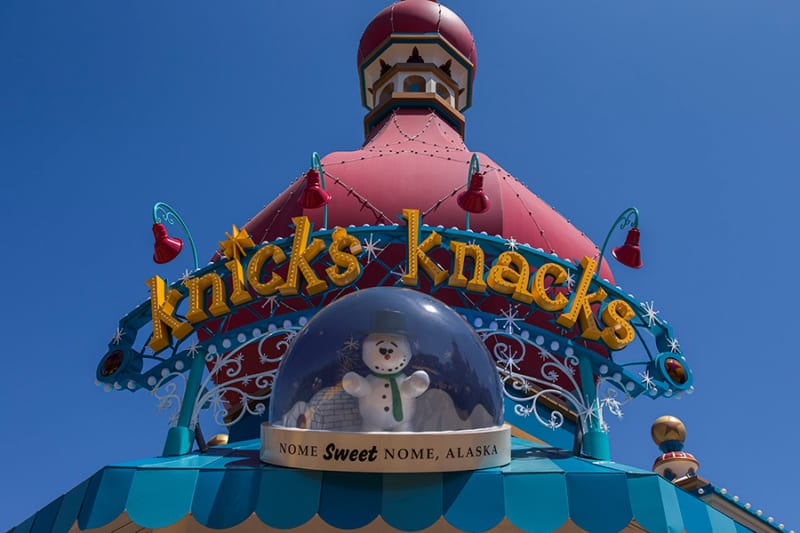 Adorable Snowman Frosted Treats:
Make sure to stop in here if you're looking for a frosty treat. You can find soft serve ice cream in vanilla, chocolate and non-dairy lemon and specialty treats like the Pixar Pier Parfait and the It's Snow-Capped Lemon.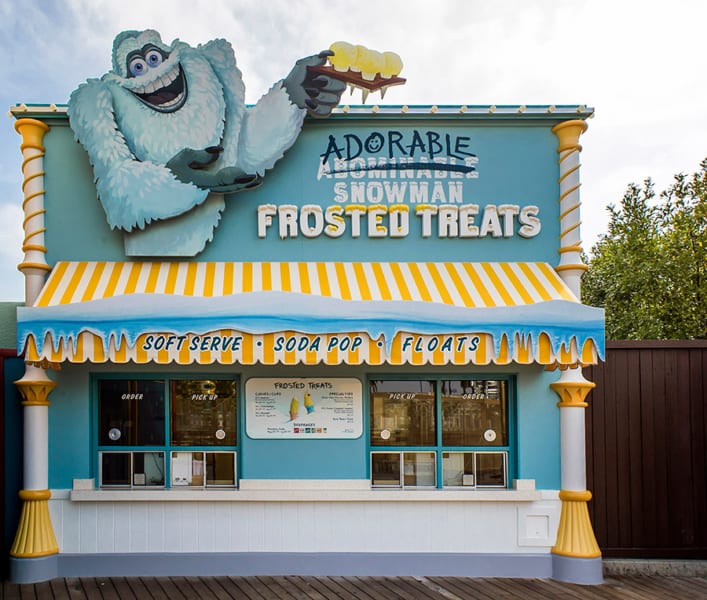 Jack-Jack Cookie Num Num:
One of the best stops for a snack in Pixar Pier. Don't forget to stop here for these amazing cookies!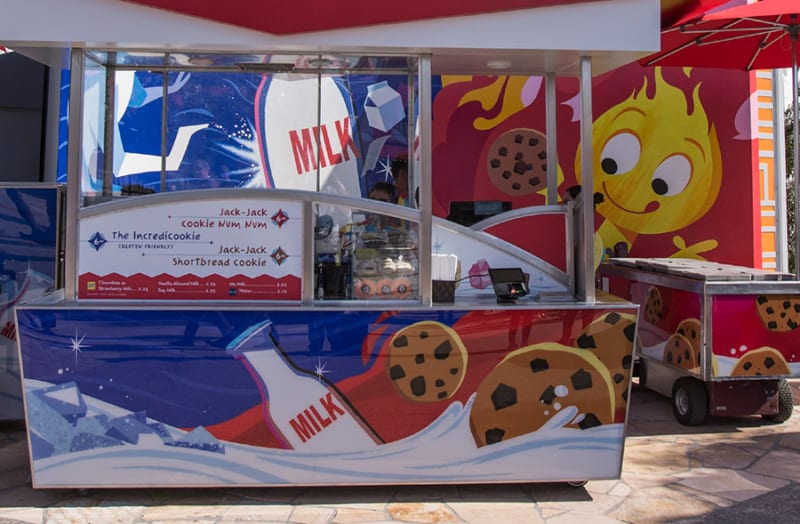 Toy Story Boardwalk:
The second neighborhood of Pixar Pier is home to Toy Story Midway Mania which is largely unchanged but still one of the most fun attractions in California Adventure!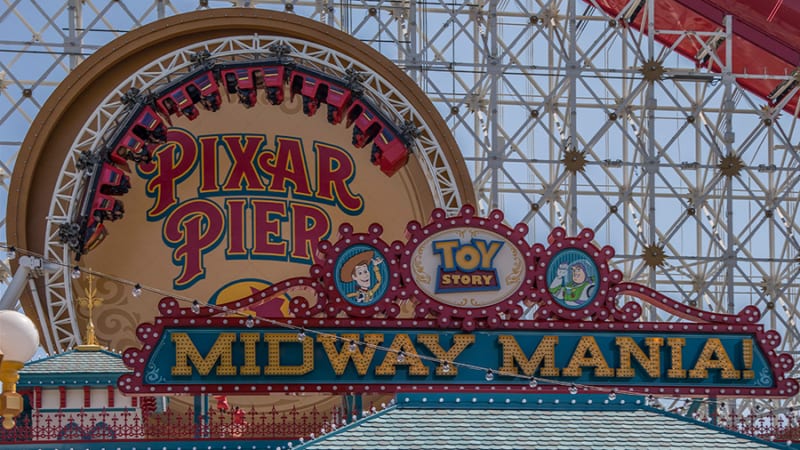 Poultry Palace:
Quick service location which serves up some tasty chicken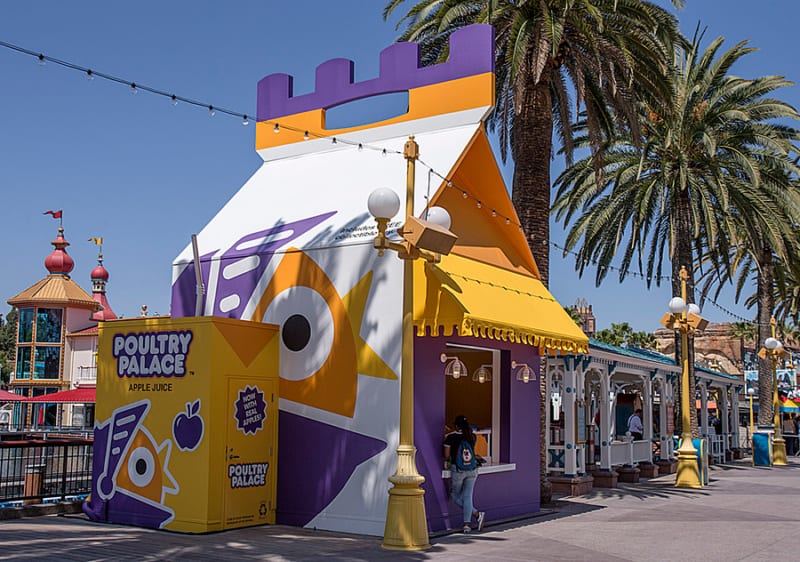 We also learned recently about a new attraction: Jessie's Critter Round Up coming to Pixar Pier in 2019!
The third neighborhood is the charming Pixar Promenade. This area celebrates the heartwarming stories and beloved characters from all of Pixar's films. Here you'll find some traditional boardwalk games, and listen to some live music while strolling by.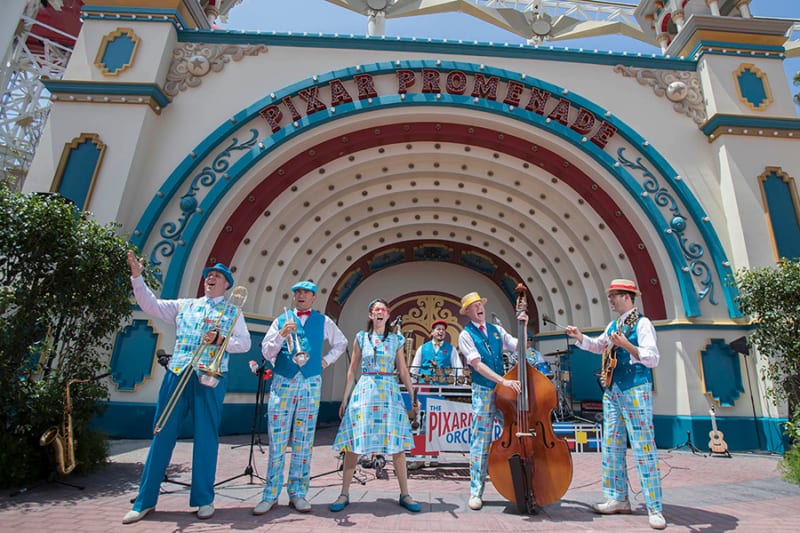 The last area of Pixar Pier is Inside Out Headquarters. We found out yesterday that the family-friendly Inside Out Emotional Whirlwind is coming in 2019!
Overall Pixar Pier mostly enjoys a facelift and re-imagineering to already existing attractions but does so in a way that enhances the theming and makes every more cohesive. I might not plan a whole trip around it, but it's definitely worth a visit on your next visit to the Disneyland Resort!
Your Thoughts:
I want to know what you think about the new Pixar Pier in Disney California Adventure.
What are you most excited to try?
When are you visiting Pixar Pier?
Let us know in the comments section below!
If you enjoyed this article, as always I appreciate it if you'd share it with others via social media. I work hard at making this website into a useful resource for you and your family to plan your visit to the Disney Parks and I hope it can help you! Thanks 🙂
Photo Source: Disney Parks Blog