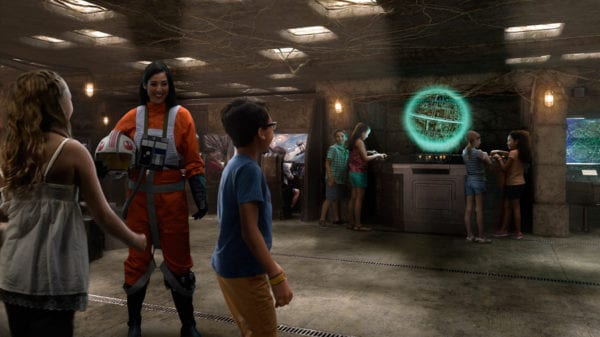 Disney has just announced a bunch of new and exciting experiences including everything from Star Wars and Marvel to Shopping will be there. Take a look at what's waiting for you aboard the Disney Fantasy:
Imaginative New Spaces for Kids Star Wars/Marvel – First in Disney's Oceaneer Club, there's going to be a new Star Wars: Command Post takes kids on a journey where they will train with heroes of the Star War saga and help with missions against the First Order. Kids can interact with holographic models at a one of-a-kind Star Wars holotable that projects 3-D images of famous Star Wars ships such as the Millennium Falcon, Death Star and others. They will learn how to channel the Force and also be able to speak with other members of the Resistance. I wish they had something like this when I was a kid!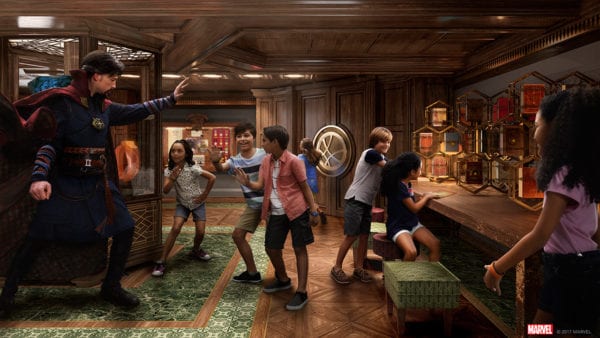 Not only Star Wars but also Marvel will get in on the action in an all-new Marvel Super Hero Academy. Here kids will learn from real-life Super Heroes the heroic values of enlightenment, worthiness and loyalty. They will also learn the ways of the mystic arts with Doctor Strange, who is making his first-ever appearances aboard a Disney Cruise Line ship. Children will also be able to interact with portals to different locales around the Marvel Universe, and become immersed in an exclusive gaming experience.
New Tasty Sweets to Enjoy – There's a new Sweet Shop coming to the Disney Fantasy and it's called: Sweet on You. The whole place will be themed after the iconic Mickey Mouse cartoon shorts, and will be full of details! They will have hand-made Gelato, Ice Cream, Sundaes, Homemade Chocolate, Truffles and a big selection of Candy! I know where you can find me!
Luxury Shopping – Disney is upping the ante also as far as on-ship shopping goes and will welcome one of the most iconic Jewelry companies in the world: Tiffany & Co., with its own exclusive store on the Fantasy. You will obviously find Tiffany's collection of jewelry and accessories including their famous diamonds.
They look like pretty decent additions, especially for the kids with the new additions to the Oceaneer Club. I'm not a big shopper, but I'm certainly stoked about the new Ice Cream shop, that's something that was missing on my cruise I just took on the Disney Magic, so that sounds perfect here.
Expect the new enhancements to debut on Disney Fantasy sailings starting May 17, 2017 from Port Canaveral.
Your Thoughts:
I want to know what you think about the Star Wars and Marvel Experiences Coming to the Disney Fantasy. Do you like the new additions? What else would you like to see added in the future? Let us know in the comments section below!
If you enjoyed this article, as always I appreciate it if you'd share it with others via social media. I work hard at making this website into a useful resource for you and your family to plan your visit to Walt Disney World, and I hope it can help you! Thanks 🙂
Photo Credit: Disney Parks Blog