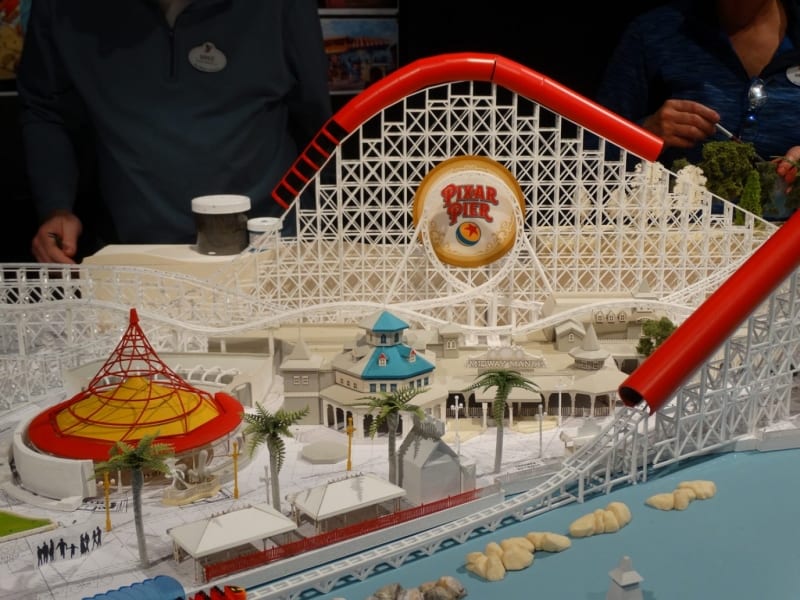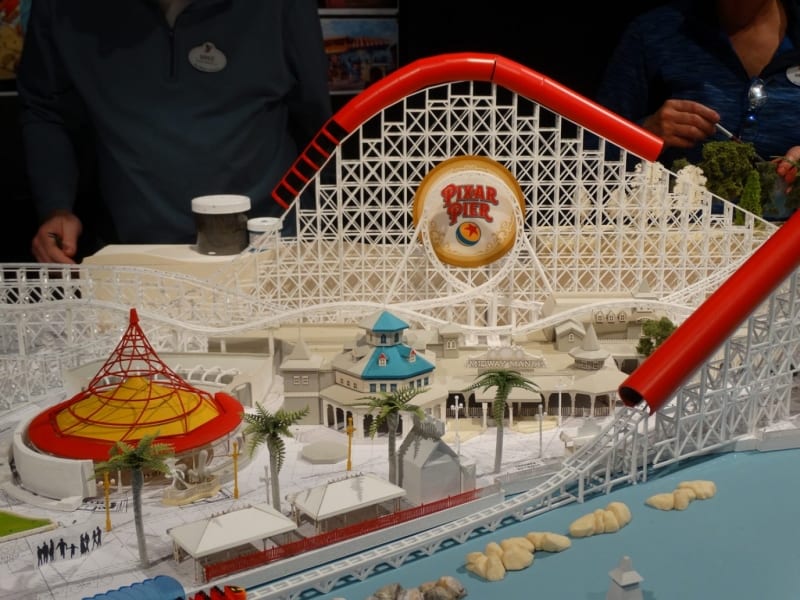 We only have a few months to go and Disney has released some new details for Pixar Pier in Disney California Adventure including the restaurants and food, as well as some shots from the attractions like the Incredicoaster and Jessie's Critter Carousel. Let's take a look: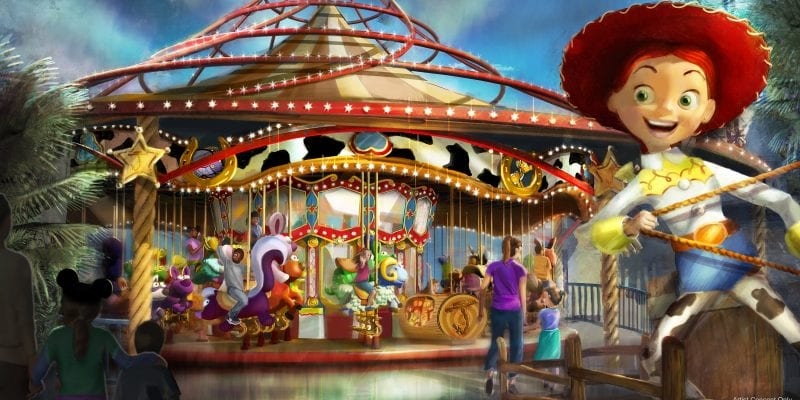 First we got some images of Jessie's Critter Carousel. This is a remodel of the existing King Triton's Carousel that will be part of the Toy Story area of Pixar Pier. Jessie's Critter Carousel won't open immediately with Pixar Pier this Summer but will open at a future date.
Next we see progress on the Incredicoaster: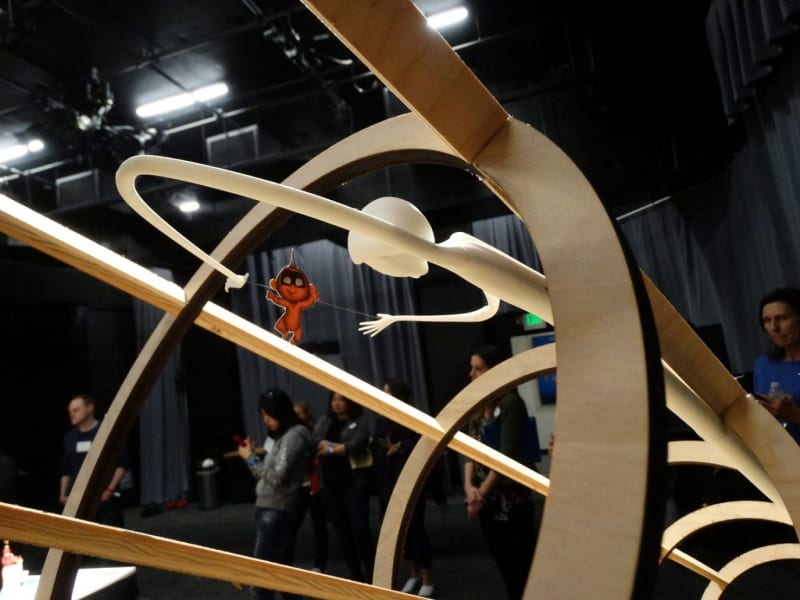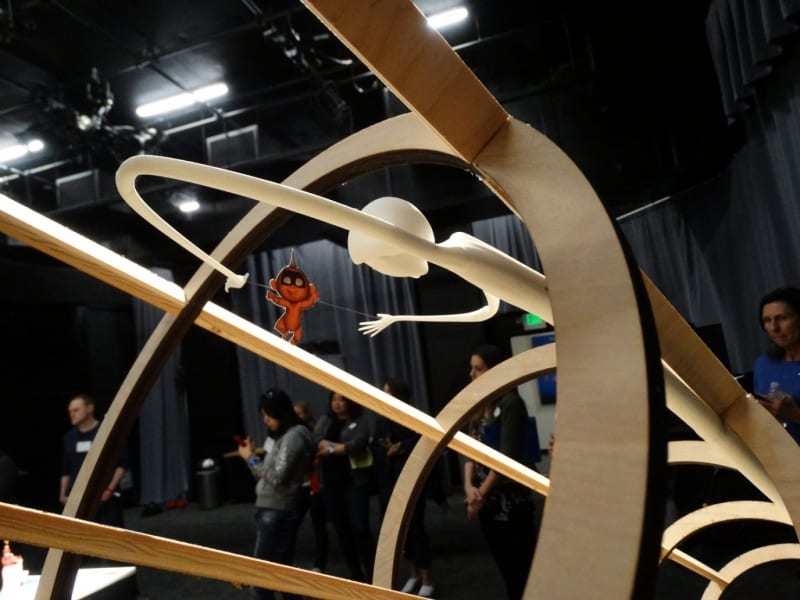 The Incredicoaster as you know is getting a makeover from what used to be California Screamin to an Incredibles theme, just in time for Incredibles 2 which also comes out this summer. We know that the "scream tunnels" will also have storytelling elements to them like Mrs. Incredible trying to grab Jack-Jack as you see above.
"One of the biggest changes is to our load area, which formally calls to some things you're going to see in 'Incredibles 2.' We've got a great welcome archway to welcome you to the land. It's a beautiful water wall off to the side, bringing some nice cooling areas and a great place to meet some of our 'Incredibles' friends."
"Our story is that you are here on the inaugural launch day that the municipality of the pier has rededicated the coaster to the Incredibles. The Incredibles are here to ride the coaster as well, and we'll have these great queue videos on your way into the load area. Basically, Edna and Jack-Jack are too short to ride, so they're going to be hanging out in the VIP area while the Incredibles go on the ride."
"During those videos, you'll see Jack-Jack is starting to use some of his powers a little uncontrollably. As we come past our load area, you'll see Edna and Jack-Jack in the VIP lounge, and suddenly Jack-Jack disappears, so Edna has to call in the Incredibles to jump into action. Of course the first one to jump into action is the fastest one, Dash."
There's even a video explaining the changes coming:
Incredicoaster opens with Pixar Pier on June 23, 2018.
Next we got a look at some of the restaurants getting re-themed to Pixar throughout the pier. First we see Poultry Palace getting re-themed from Don Tomas Turkey Legs: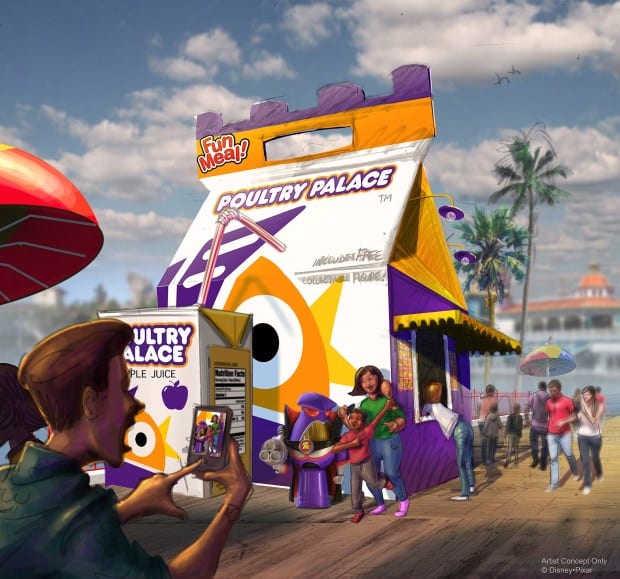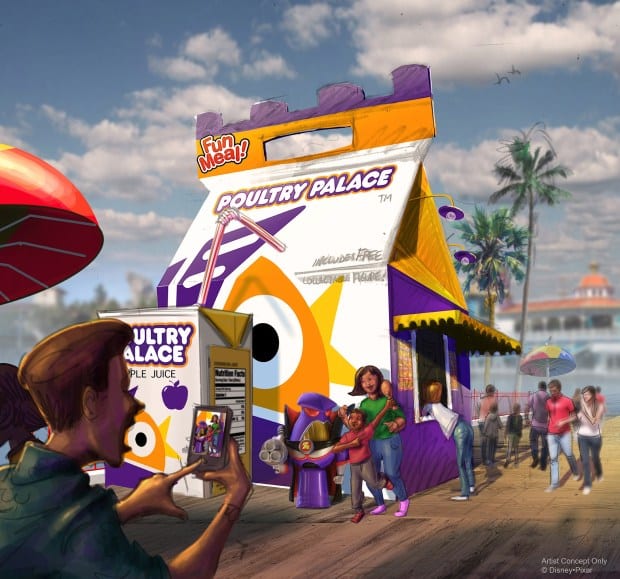 Next is the Churros stand which will be called Señor Buzz Churros: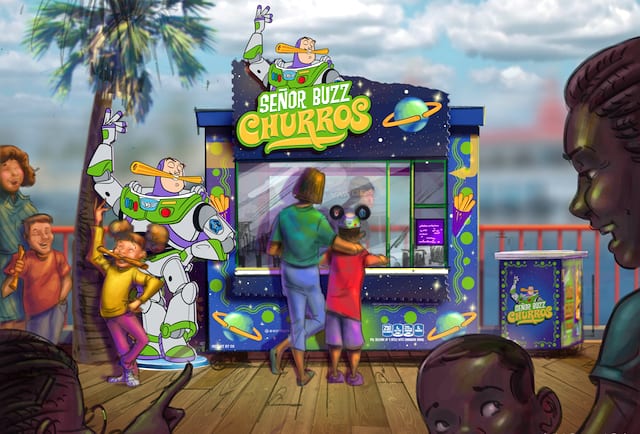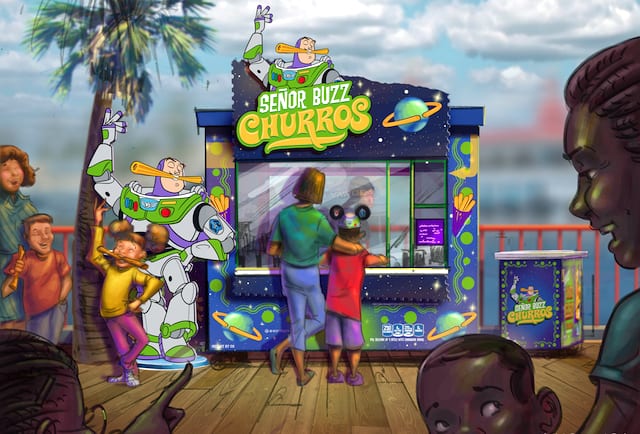 for some Inside Out representation the Angry Dogs hot dog stand is coming to the Inside Out area of Pixar Pier: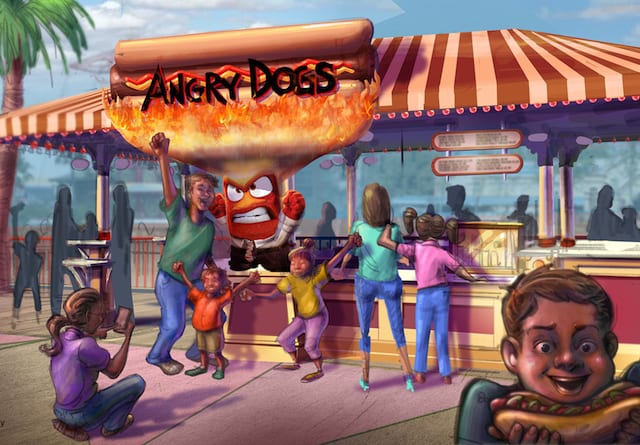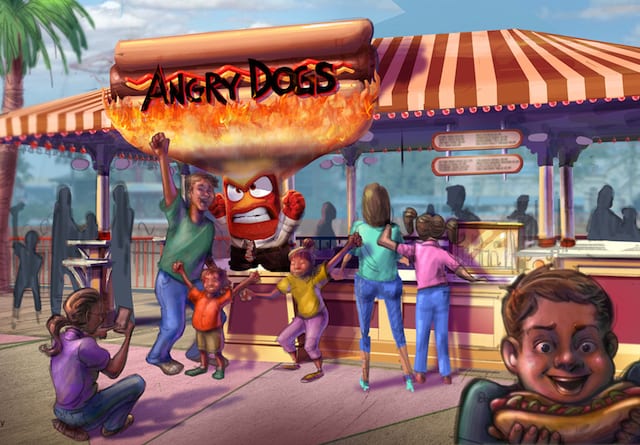 and Paradise Pier Ice Cream Company is becoming Adorable Snowman Frozen Treats: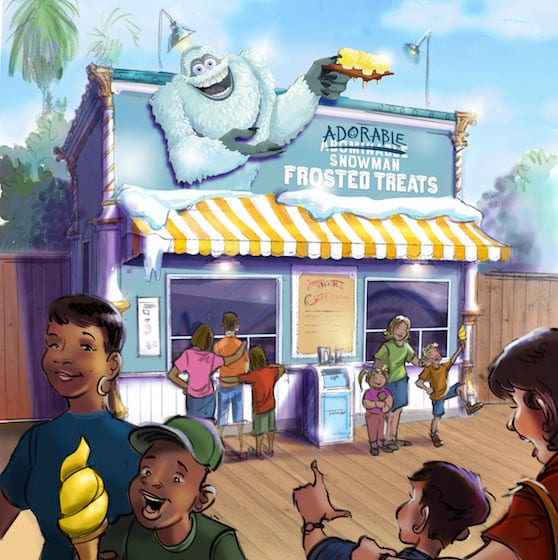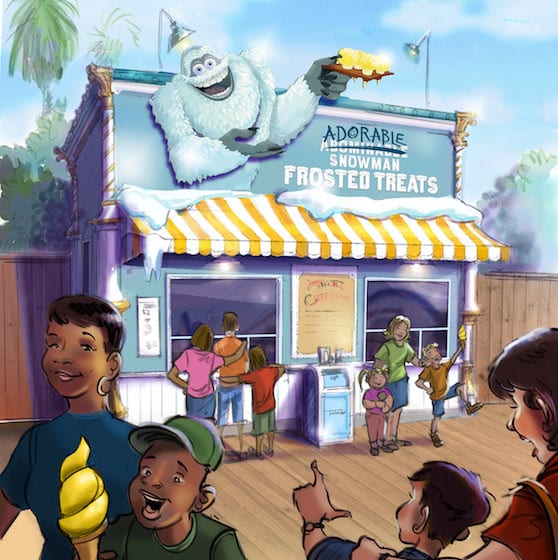 We also just heard that Edna Mode will be coming to both Disneyland and Disney World. She'll be stationed in Tomorrowland at Disney's Magic Kingdom during the Incredible Tomorrowland Expo and in Disney California Adventure in Disneyland as part of Pixar Fest.
Looks like Pixar Pier is shaping up nice and I'll be excited to see how it all comes together this Summer. Pixar Pier opens June 23, 2018!
Before Pixar Pier opens up though, don't forget that Pixar Fest is coming to the Disneyland Resort too with an all-new fireworks show and Pixar Play Parade in Disneyland Park and Paint the Night Parade in Disney California Adventure starting April 13, 2018!
Your Thoughts:
I want to know what you think about the new details for Pixar Pier. What are you most looking forward to in Pixar Pier? Let us know in the comments section below!
If you enjoyed this article, as always I appreciate it if you'd share it with others via social media. I work hard at making this website into a useful resource for you and your family to plan your visit to Walt Disney World, and I hope it can help you! Thanks 🙂
Photo Credit: Laughing Place