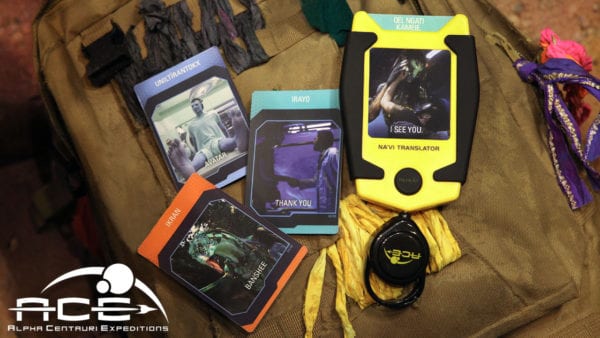 Disney is trying to make the most immersive experience possible for their new land: Pandora: The World of Avatar. Their newest attempt in doing that is the release of new merchandise to get people pumped up for the opening. Developed and created by the Alpha Centauri Expeditions, the Na'vi Translating Device will help guest prepare for their visit to Pandora by doing what anyone traveling to a foreign country would do, by learning the language.
Merchandise Product Developer Cody Hampton explains more: "This device was originally developed by Alpha Centauri Expeditions founder Marshall Lamm," explained Cody. "The Na'vi have no written language, so the translator will be a helpful tool for any human visiting Pandora. Guests using the translator can learn how to pronounce 90 Na'vi words using interchangeable translation cards. The device also lights up at night, which makes it perfect for nighttime explorations on Pandora."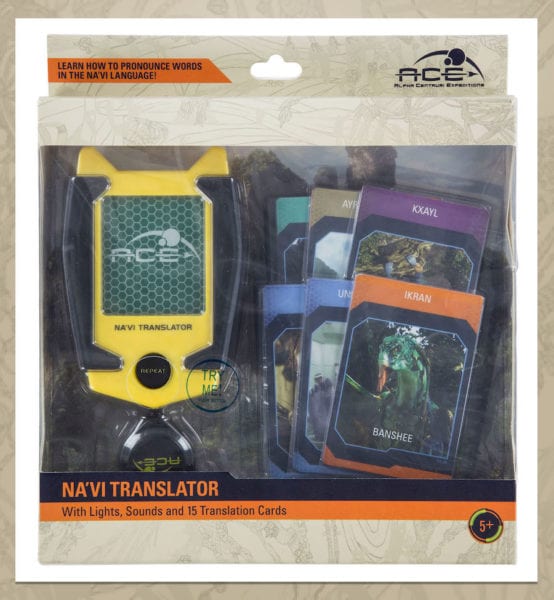 So when you buy the translator device it comes packaged with a set of 15 translation cards, which are read by the device, and can be attached to your belt or backpack. In addition to translation cards that come with the device, additional packs, each containing 8 cards can be bought.
"When selecting the words and phrases for this set, we thought about the most essential words a guest might use when exploring another country on Earth," continued Cody. "My favorite word is 'Ikran' which means 'Banshee.' I must have said that word hundreds of times while developing products for Pandora [laughs]."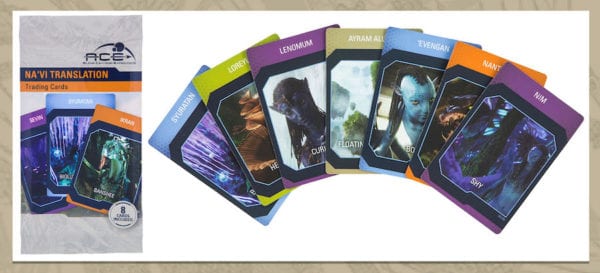 Cody partnered with Lightstorm Entertainment and Dr. Paul Frommer, creator of the Na'vi language for "Avatar," to acquire audio recordings of spoken Na'vi words for the translator.
Now the idea in itself is a cool one, but I'm just not so sure it's going to be very big. I mean when I was a kid, I hated learning languages, and you would need to have given me a major incentive to do so. I of course don't speak for all children but I have to feel the majority feel the same way. Learning the Na'vi language just to do so doesn't do it for me.
Now if I had a better reason to, one that would make me more immersed in Pandora, and would reward me for my efforts, now that I could get on board with. It's too bad the Na'vi don't have a written language, because doing something like having ancient texts or clues written down throughout Pandora that you have to go and decipher, now that would be cool! Some kind of interactive hunt/game which requires you to translate the words, now that would be worth it.
Anyways we'll see if it catches on. Besides the translator device there's also a brand new Limited Edition Pandora Pin to add you your collection.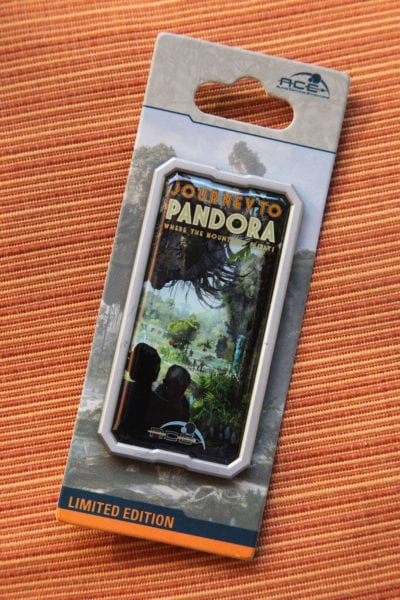 I would move fast on April 6th when it's released because it's sure to go fast. Stay tuned for more Pandora updates!
Your Thoughts:
I want to know what you think about the Na'vi Translator Device. Do you think it's a good idea to get people more immersed in Pandora: The World of Avatar? What ideas do you have? Let us know in the comments section below!
If you enjoyed this article, as always I appreciate it if you'd share it with others via social media. I work hard at making this website into a useful resource for you and your family to plan your visit to Walt Disney World, and I hope it can help you! Thanks 🙂
News Credit: Disney Parks Blog