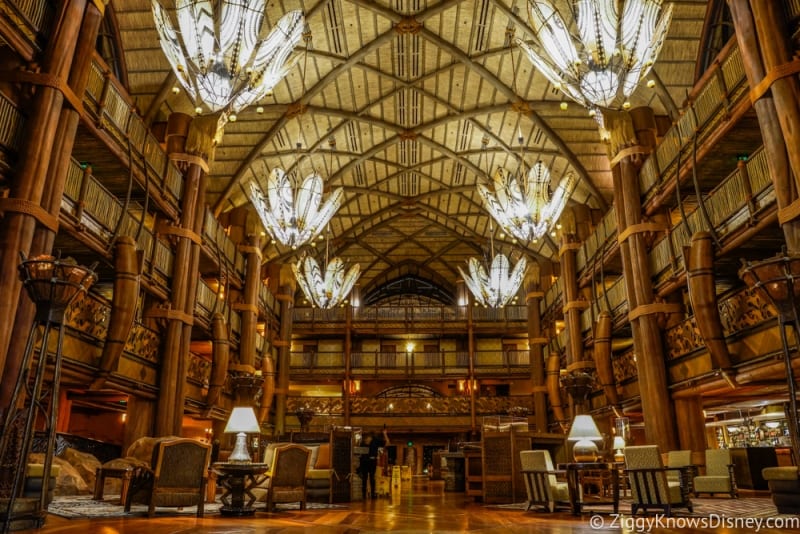 Strange things are bound to happen from time to time, as is the case yesterday when a mother abandoned her newborn baby in Walt Disney World at Disney's Animal Kingdom Lodge.
(UPDATE: 11/7/18 7:20 p.m.) – Authorities are reporting that the woman who claimed someone handed her a newborn child, is actually the baby's mother itself and has been identified as Cassandra Durham. She claimed that while smoking a cigarette in the garage, a woman approached her and handed her the baby wrapped in bloody towels. She apparently was only saying that a stranger handed her the baby, but the investigators have determined that in reality it was her own.
It's unclear if Durham will be charged at the moment, but she has been transported to a facility "for evaluation and treatment."
"The father of the child, who was in the room or in the vicinity, has said that he does want this child, does want to keep this child, and is fighting for that legally right now," Sheriff's Office Spokesman Jeff Williamson said.
(Original Story) – According to authorities, the mother of the baby approached a stranger at about 2 a.m. Sunday morning in the lobby of the hotel and asked the guest to hold her baby. The mother then left the scene. The guest with the baby then approached the cast members working at the Animal Kingdom Lodge and told them a woman had just handed her a baby.
Authorities were notified and took the baby to Celebration Hospital where it currently stays in good health. They then located the baby's mother who has now been taken to a facility for further evaluation.
A further investigation by The Orange County Sheriff's Office is underway and The Florida Department of Children and Families has been notified. We'll keep you updated if we hear more on the situation.
Source: wfla.com, ABC Affiliate WFTV 9
Need Help Planning Your Disney Vacation? Show You the World Travel is Here to Help!
Just fill out the form below and one of our trusted travel agents will contact you for all your Disney Vacation Planning Needs….
[rainmaker_form id="19792″]