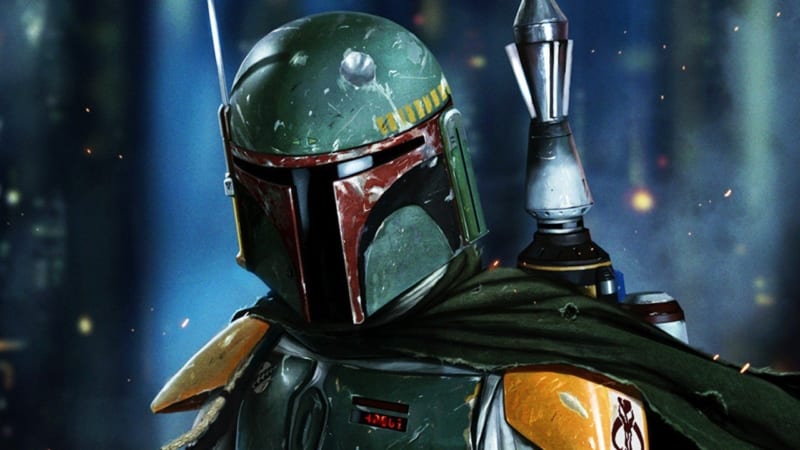 It's been rumored for a while now that eventually everyone's favorite bounty hunter Boba Fett would be getting his own film in the Star Wars franchise. Now The Hollywood Reporter is in fact reporting that director James Mangold is working on a Boba Fett film.
This is a dream come true for of course every Star Wars fanboy as Boba Fett has been one of the most popular characters in Star Wars history ever since his appearance in "Empire Strikes Back" in 1980. In fact compared to the other characters in the Star Wars universe, Boba Fett hardly gets any screen time, and after his fall into the Sarlacc pit in Return of the Jedi is never seen again in the Star Wars film universe (at least not chronologically as he does appear as a boy in "Attack of the Clones").
The Boba Fett movie would be directed by James Mangold, known for his work on the X-Men franchise with both "The Wolverine" and "Logan", and Mangold would co-write the Boba Fett film with Simon Kinberg (Logan) who will produce it. Mangold and Kinberg had tremendous success with Logan last year so this a production combo that fans could really get behind.
Besides Boba Fett being a fan favorite, making a movie about him really makes sense to the Star Wars spin-off universe for reasons other than just money. Lucasfilm just released Solo: A Star Wars Story this past week, and is rumored to be working on an Obi-Wan Kenobi film too. The Boba Fett character could be easily mixed into that group of characters and we could potentially see some mix of Boba Fett, Obi-Wan and Han interacting in the future. Maybe we'll see some of Boba Fett and Han's past or see some of Fett's interaction with the Hutts. There are a ton of possibilities they could explore.
Disney or Lucasfilm hasn't confirmed this yet but it seems pretty legit and confirms what many have already been speculating on for some time. Stay tuned for more info…
Your Thoughts:
I want to know what you think about James Mangold working on a Boba Fett film.
Do you want to see a Boba Fett movie?
What would you like the plot line to be?
Let us know in the comments section below!
If you enjoyed this article, as always I appreciate it if you'd share it with others via social media. I work hard at making this website into a useful resource for you and your family to plan your visit to the Disney Parks and I hope it can help you! Thanks 🙂
News Source: The Hollywood Reporter