One restaurant we are particularly looking forward to is Jaleo in Disney Springs, and since we're close to the opening, they have release the Full Menus online and it looks like we are going to be spending a ton of time here trying all this yummy Spanish food!! The menu is HUGE!!!!
Let's take a look:
Food Menu:
Some interesting looking appetizers here with a lot of types of Iberico Ham which is famous in Spain, as well as a mix of sausages, pork and cheeses:




Cheese, Cheese and more Cheese:


More plates with Oysters, Tapas and Shrimp:


Salads:


Veggies:


Fried stuff….now you're talking my language:


Sandwiches, Burgers and Fish: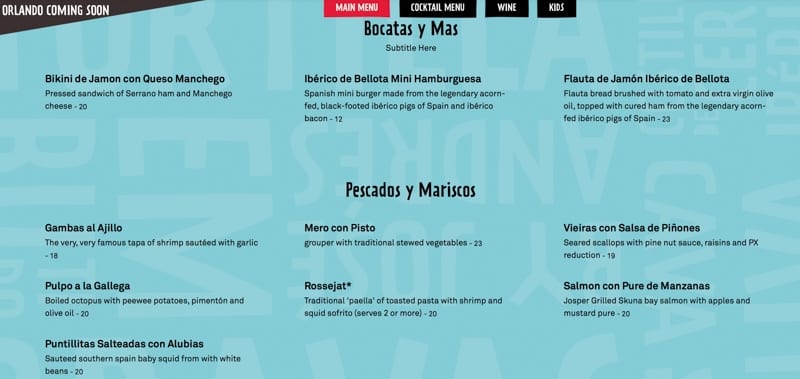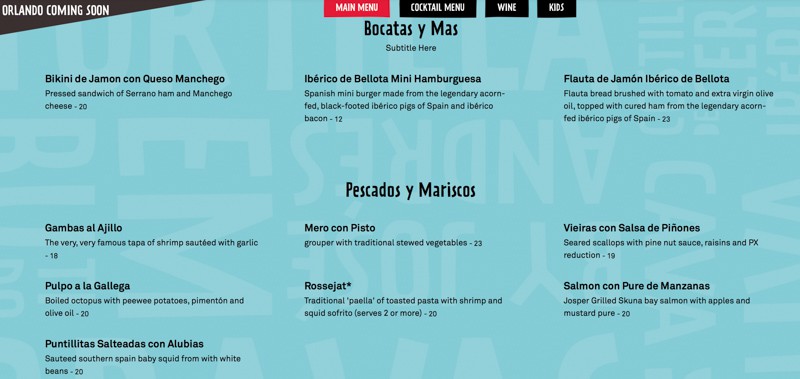 Loads of yummy sounding Meat plates:


Here are the Family-Style plates which I'm most interested in:


and of course…Paella and a wonderful sounding Chef's Tasting Menu: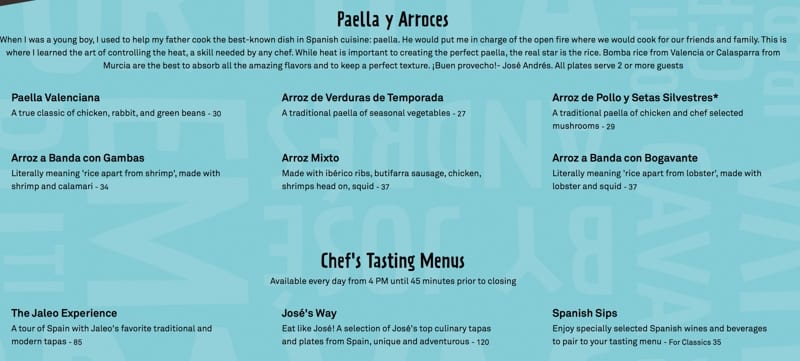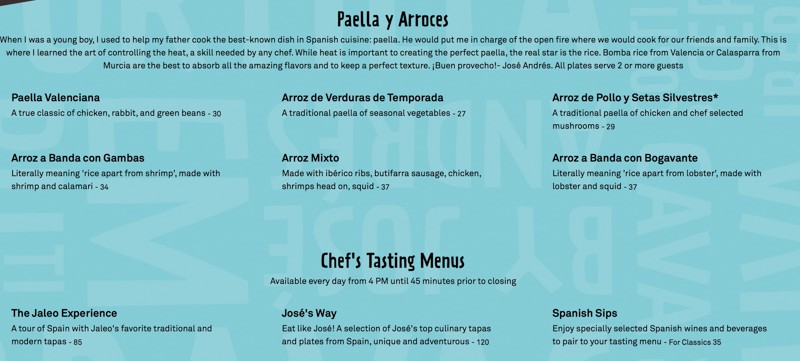 Drinks Menu:
First up are some very tempting cocktails: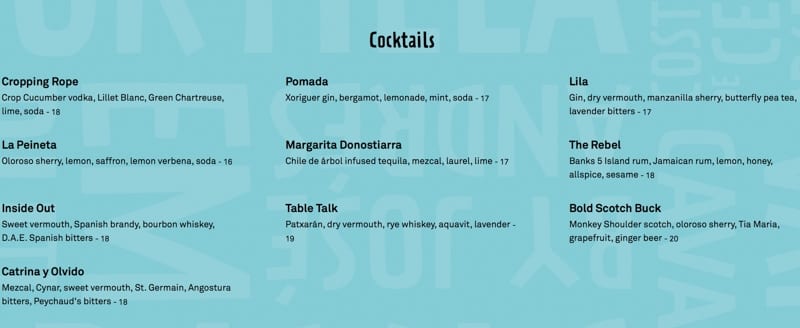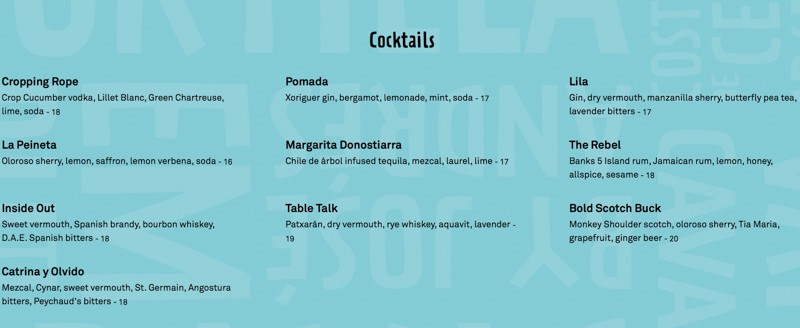 Beer in a bottle and draft: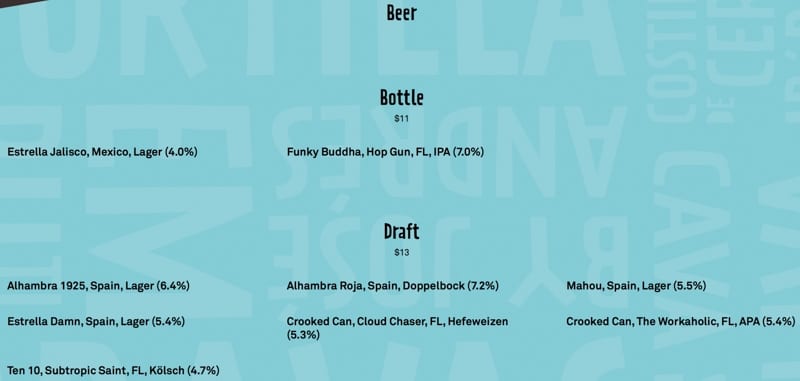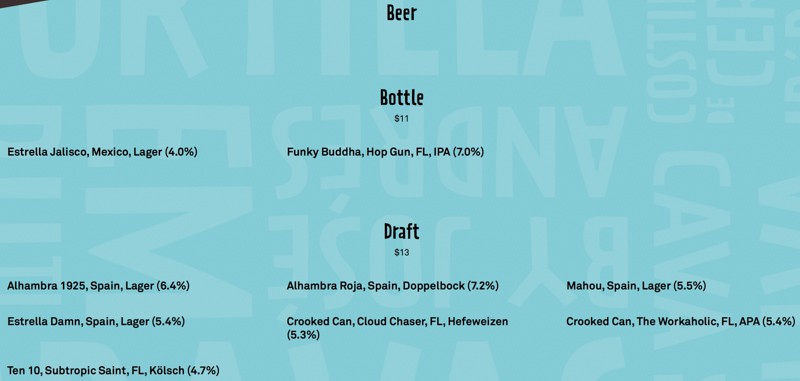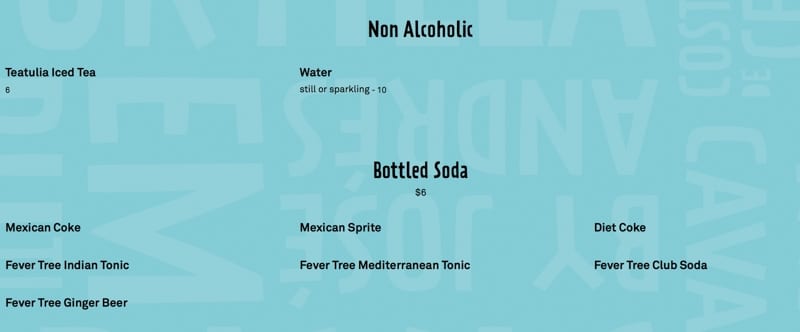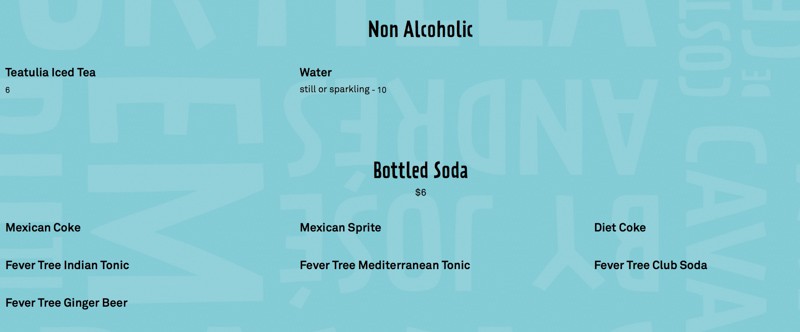 Of course no meal would be complete without trying some of the Spanish Wines that Jaleo has in its collection: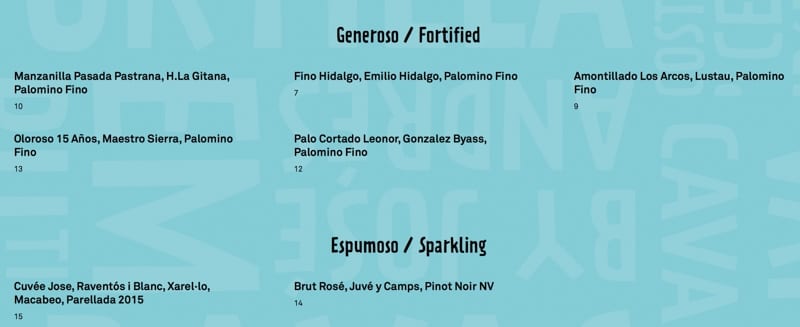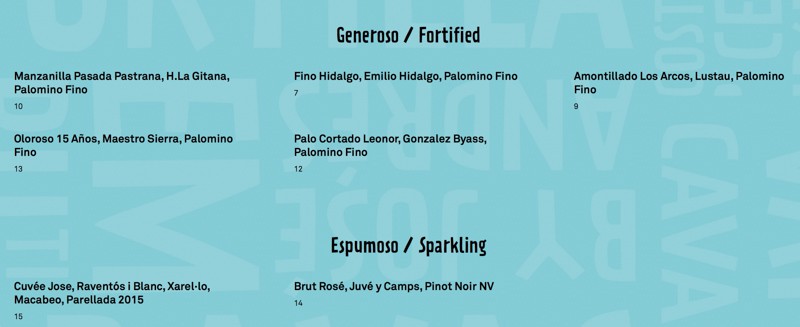 Kids Menu:
Lastly we don't want to forget the little ones, and there seems to be a lot of really tasting offerings for them too!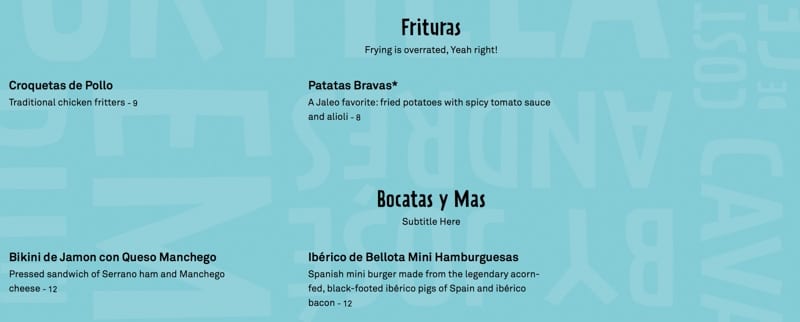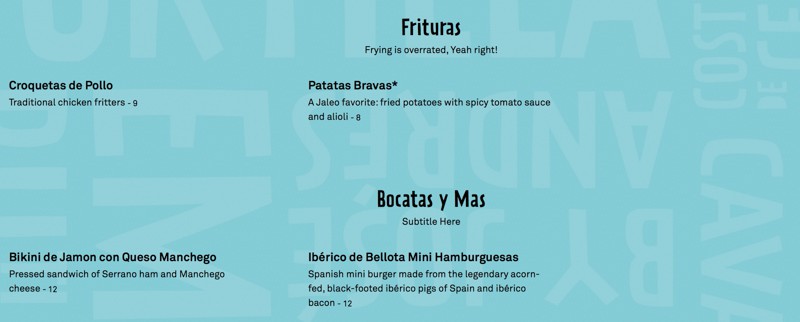 Overall the Jaleo menu is HUGE and I think it's going to take months or even years to try everything. Don't worry, we'll finish eventually though! 😉
Only thing missing is the desserts, so I guess we'll have to be there to see!
Your Thoughts:
I want to know what you think about the Jaleo Full Menu…
What is the best sounding thing on the menu?
What else would you like to see included?
Let us know in the comments section below!
If you enjoyed this article, as always I appreciate it if you'd share it with others via social media. I work hard at making this website into a useful resource for you and your family to plan your visit to the Disney Parks and I hope it can help you! Thanks 🙂
Meet the Author of Ziggy Knows Disney!
My name is Ziggy and I love Disney, everything Disney! I grew up on Disney and it has and continues to be a huge part of my life. I started young when my parents took me to Disney World when I was 18 months old. Little did they know that would be the first of an uncountable number of trips we would take. I have so many amazing memories going to Disney with my family and friends and it has been interwoven into my DNA.