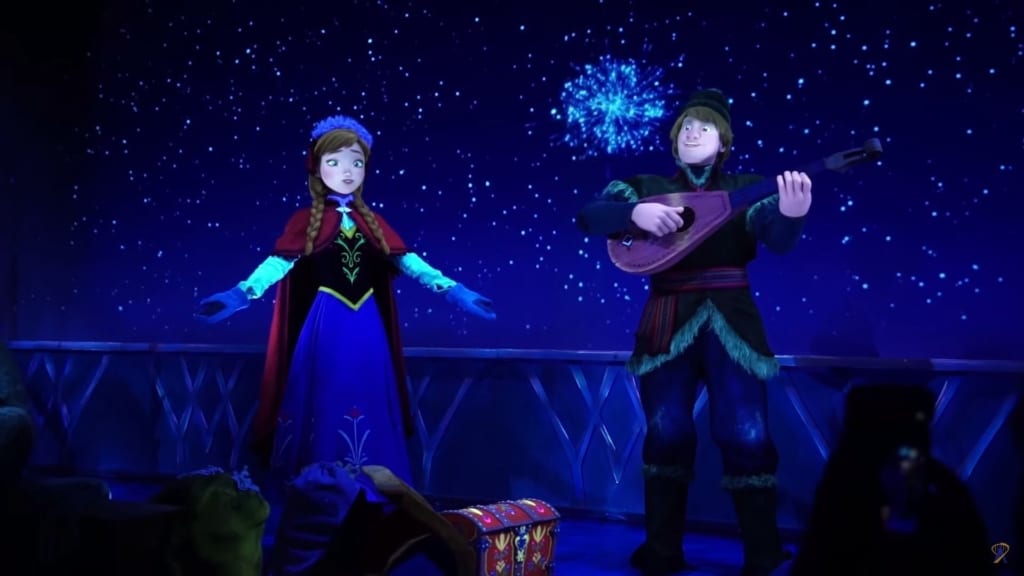 The long expected wait is now over….Frozen Ever After is now open. We've been waiting months and months to see our favorite friends from the Disney smash hit Frozen and now we can get our chance. People were up in arms over the closing of Maelstrom to make room for Frozen Ever After, but that's turning into an after thought, as the reviews so far have been incredible! The animatronics, large spacious rooms and great detail to the characters and environment have been above and beyond what most Disney enthusiasts were expecting.
The new ride that occupies the space once inhabited by the Maelstrom ride in the Norway Pavilion and will transport guests on an adventurous boat ride through the kingdom of Arendelle. The ride goes through three phases, the "Summer Snow Day" celebration where Queen Elsa uses her magical freezing powers to create beautiful Winter scenes (even if it's 95 degrees outside in the Florida heat)
Then paying a little homage to it's ride predecessor, you are ported to Troll Valley and then to Queen Elsa's Ice Palace in the North Mountain.
The on problem with the ride so far have been the lines. The waits have already been up to 300 minutes long in the stand-by lines. No, that's not a typo…300 minutes!!! So if you are going to Frozen Ever After anytime in the near future, it's absolutely essential to get a FastPass+ beforehand, otherwise you risk waiting in line the whole day to ride.
Lastly the Royal Sommerhus (Anna and Elsa's summer home) is also now open and you can go there and take photos and get autographs with the Anna and Elsa.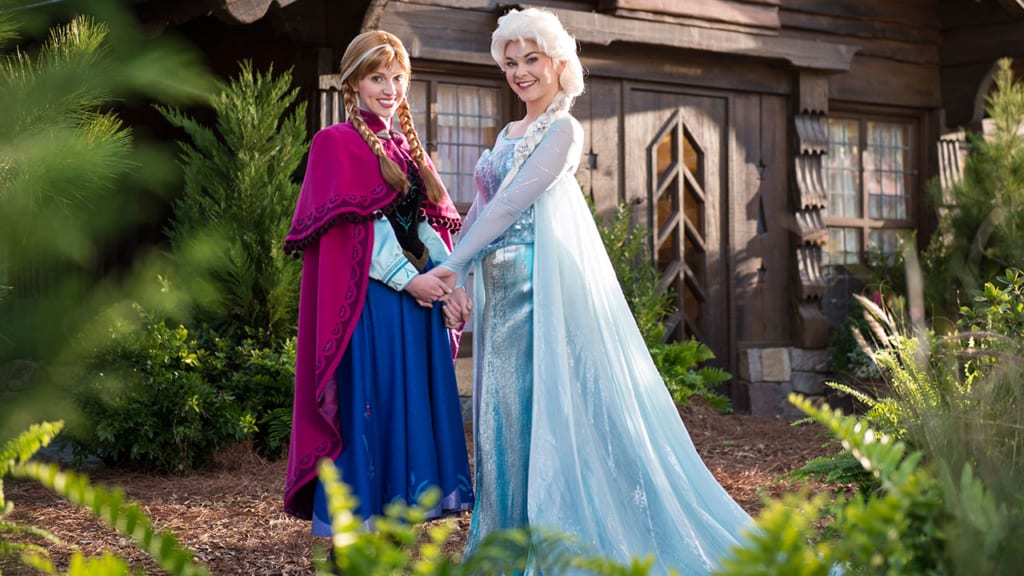 I was very skeptical about Frozen Ever After at first, but I've come over to being a believer now. The technology used on the ride is a great sign for new Disney attractions we are desperately waiting for like Na'vi River Journey in Avatar land. Disney fans in general can rest at ease though as Frozen Ever After is sure to please guests of all ages, even grumpy Maelstrom fans…like me!:)
Let me know what you think of Frozen Ever After in the comments section below. As always I really appreciate it if you help spread the word, so if you liked this post and my site then please share it with others! Thanks! 🙂
Photo Credit: Disney Parks Blog