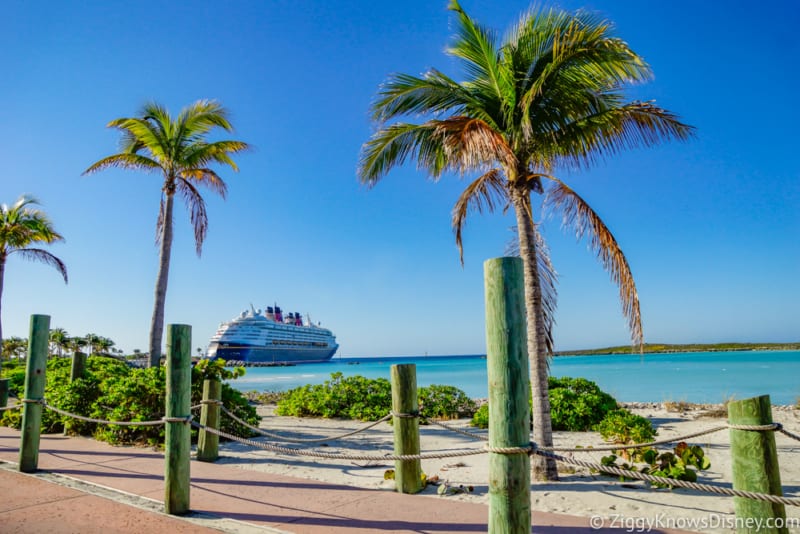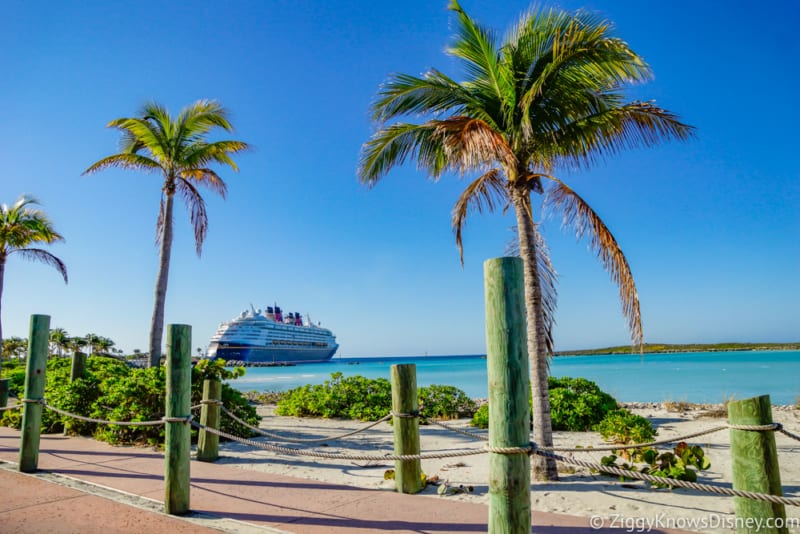 Apparently Disney is looking to buy a second island for the Disney Cruise Line. According to The Tribune, Disney Cruise Line spokeswoman Kim Prunty spoke with them and confirmed their interest in another private island for cruise guests. The topic comes us after a 700-acre property in the Bahamas went up for sale, and could be an attractive option for Disney.
The name of the 700-acre property is Lighthouse Point, Eleuthera and is listed as: "…ideal setting for a grand vision, with exceptional beachfront acreage, colorful coral reefs, and a breathtaking landscape, the perfect locale for a vacation home, hotel and marina development." That sure sounds like it could fit the description of what Disney is looking for. The problem is local residents are fighting a potential sale of Lighthouse Point. The head of a non-profit organization in the area called for the end of "land speculation" and while they aren't necessarily opposed to some kind of land development on the island, it would have to be 'sustainable' and not put the natural resources and marine life at risk.
Why would the Disney Cruise Line be interested in buying a second private island anyways? Castaway Cay is one of the most popular vacation destinations in the world and constantly ranked as the Best Cruise Line Private Island. It literally has guests every day of the year, sometimes there are even two ships docked here which make for quite crowed beach conditions. So just from a logistical standpoint where we are right now it would makes sense, and offering an incentive to bring guests who have already traveled on a Disney Cruise back again.
Another reason though is right now there are 4 ships in the Disney Cruise Line fleet: Disney Magic, Disney Dream, Disney Fantasy and Disney Wonder. Last Summer at the D23 Expo, Disney announced another 3 ships that are being built in 2021, 2022, and 2023. So it seems impossible that the Disney Cruise Line could go on only using Castaway Cay with 7 ships, a second island will have to be purchased. And seeing that we are only 3 years away from the first new ship, Disney will have to get moving on that soon.
Prices are insanely high for cruises that do the "double dip" where the cruise Lin ship docks at Castaway Cay twice in the same trip, and it would be great to have a second island in the area so Disney Cruise Line ships could do one stop at Castaway Cay and one at this new island. It's also a curious question to wonder if Disney would keep the same business model and make this new island just a day-location or even develop a resort with overnight lodging. I can just imagine how much that would cost!
Disney Spokeswoman Prunty said that they don't have "anything to share about a specific location" at this time, but any island they purchase would be done with a "partnership with the community" and that Disney is dedicated to "sustainability, protecting the environment, creating jobs and economic opportunity, and celebrating the culture and stories of the area."
It will be interesting watching the development of the Lighthouse Point, Eleuthera property to see whether Disney makes a move on it, it does seem like they want to buy another island soon, it's just a matter if it's this property or if there is another island they have their eye on. We'll keep you updated.
Your Thoughts:
I want to know what you think about Disney buying a second private island for the Disney Cruise Line.
Do they need a second island?
Where would you like it to be located?
Let us know in the comments section below!
If you enjoyed this article, as always I appreciate it if you'd share it with others via social media. I work hard at making this website into a useful resource for you and your family to plan your visit to the Disney Parks and I hope it can help you! Thanks 🙂
News Source: Tribune 242