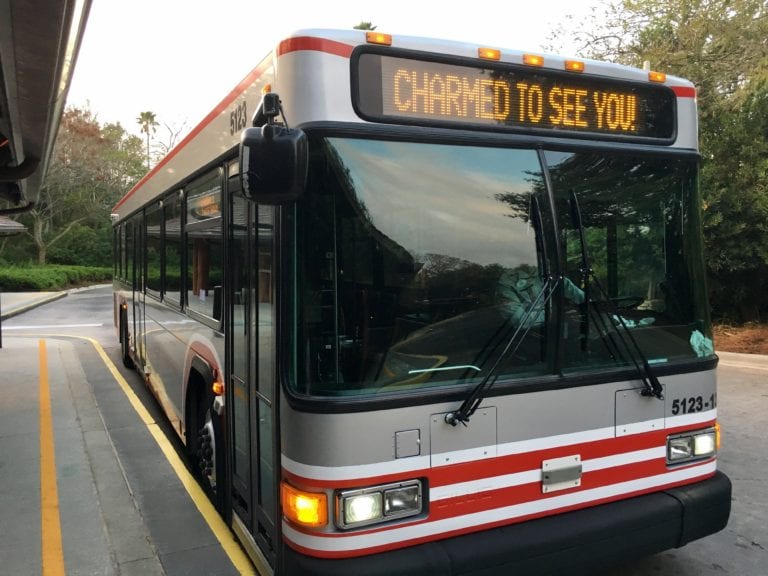 Just on the heels of the 2017 Disney Dining Plan Price Increase is some more good news…there's a Walt Disney World Express Transportation price increase too! The increasingly popular service allows you to get picked up from right inside the parks and get to your destination much faster than taking the normal Buses. This is due to the increased competition from companies like Uber.
The Express Transportation was generally received well and Disney is now upping the price. The new prices are:
Single Day Ticket – $19 (increase from $15) Valid only for that day.
Multi-day Ticket – $29 (increase from $25) Valid for 7 consecutive days.
You can by tickets for the Express Transportation at: Any of the 4 Theme Parks, Disney Springs, Resort Concierge Services, Swan and Dolphin ticket desks, or directly at the Express Transportation Check-in locations.
I'm not sure if they are increasing prices to compensate for a lack of people so each ticket needs to cost more or because it's so popular they can increase prices. I haven't found it to be very crowed so a bit strange.
Again the Express Transportation takes you from Park to Park not Park to Resort, so it's a good service if you are doing a lot of park-hopping but won't be a very good option if you only go to one park per day.
Is it still worth it with the price increase? I think that the 1 Day ticket was already too much so nothing has changed there. I guess if you are doing a lot of park-hopping and will be there for 5-7 days the Multi-day Pass still might be worth it, but you have to do a lot of park hopping to make it so, especially if you are talking about a family of 4 or 5 which makes the cost well over $100.