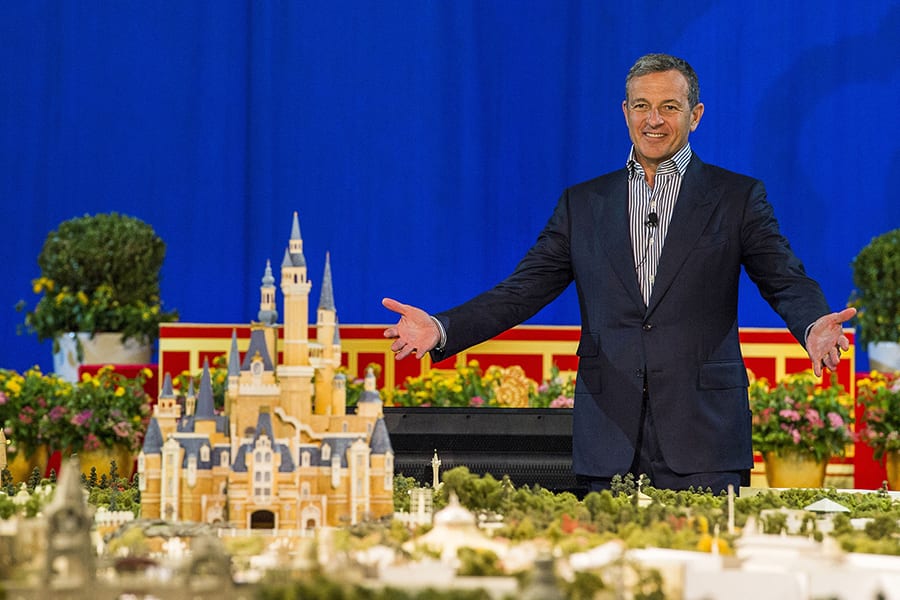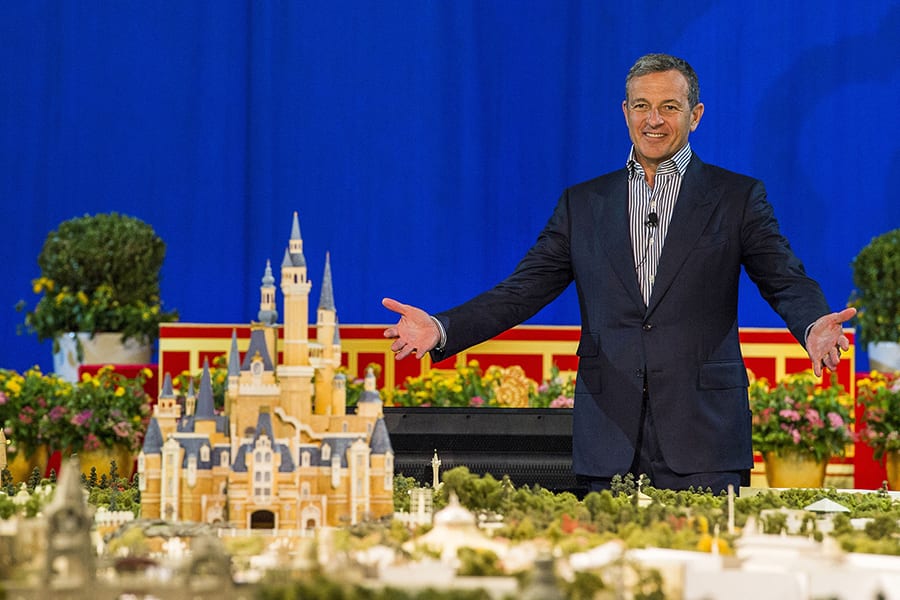 We've been waiting now for some time to find out what Disney CEO Bob Iger's future with the Walt Disney Company was going to be. Today they announced that Bob Iger's contract with the company has been extended 1 year and lasts until July 2nd, 2019. CNBC broke the story today:
BREAKING: Disney CEO Iger extends contract until July 2019. https://t.co/YKho1O67Ek pic.twitter.com/no5Y0wPQ7c

— CNBC (@CNBC) March 23, 2017
"Given Bob Iger's outstanding leadership, his record of success in a changing media landscape, and his clear strategic vision for Disney's future, it is obvious that the Company and its shareholders will be best served by his continued leadership as the Board conducts the robust process of identifying a successor and ensuring a smooth transition," said Orin C. Smith, Lead Independent Director of Disney's board.
Bob Iger has brought unprecedented success to the company during his run starting in 2005 when he succeeded Michael Eisner. Disney total shareholder return has risen during his term to 448%, compared to 144% for the S&P 500, and the company's market capitalization skyrocketed to $177 billion from $46 billion.
This makes sense as Disney is in the middle of a very critical time in the company's history and it doesn't make sense for Iger to leave in the middle of so many projects. The $1 Billion expansion of Pandora is opening in 2 months from now in the Animal Kingdom. In 2018 and 2019 Hollywood Studios are going to receive 2 gigantic overhauls with the incoming Toy Story Land first, then Star Wars Land. There are a million rumors swirling around about the future direction of Epcot with potentially massive changes/expansion coming there(we'll here more about this at D23).
Now just wasn't the right time to walk away. With not too many outstanding in-house candidates to replace Iger, my guess is he knows he can't leave Disney now until the leader who is lead the Walt Disney Company into the decade is found, and it hasn't been done yet. What does this do to his candidacy odds, as it was reported Iger might be considering running for Office in 2020? It's hard to say if he would have enough time or even the desire to go for it.
One thing is known, even if Disney still hasn't found its long-term replacement yet, keeping Bob Iger on at least another year is a win for Disney and means we are all still in good hands at least for a little while more.
Your Thoughts:
I want to know what you think about Bob Iger's Contract being extended till 2019. Are you happy he's staying? Who would you like to see replace him? Let us know in the comments section below!
If you enjoyed this article, as always I appreciate it if you'd share it with others via social media. I work hard at making this website into a useful resource for you and your family to plan your visit to Walt Disney World, and I hope it can help you! Thanks! 🙂
Source Credit: CNBC and Variety