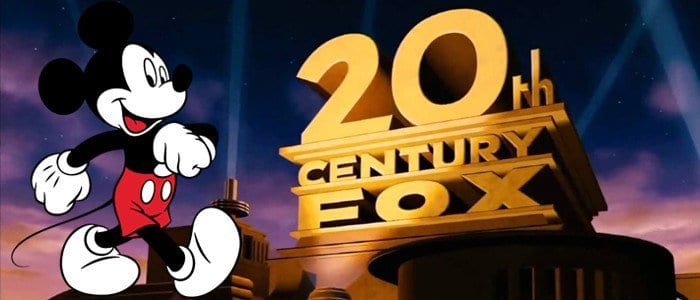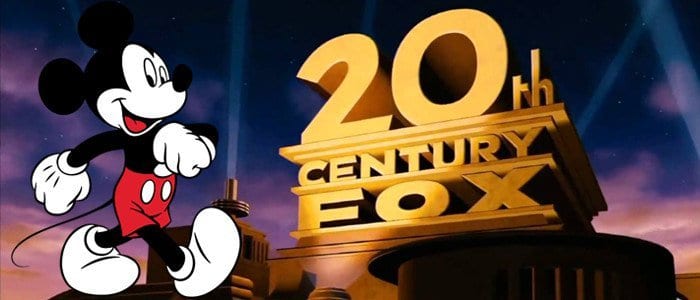 UPDATE December 5th 2017: Last week we heard that Disney was back in talks to buy Fox, and now Bloomberg is reporting that 21st Century Fox is indeed favoring Disney to buy the company over other suitors like Comcast or Verizon. Fox is controlled by the Murdoch family, who would prefer to make a deal with the Walt Disney Company because it's a better strategic fit and presents fewer regulatory hurdles.
A deal with Disney would include the 20th Century Fox film and TV studio and Fox's share in the U.K. pay-TV provider Sky Plc. The deal would not include Fox News, the Fox Broadcast Network or the Fox Sports FS1 channel. This deal would give Disney a bunch of new film IP's to use in it's upcoming direct streaming service in 2019, as well as increase its international reach with Sky and Star India. The deal would also give Disney a controlling stake in the Hulu video-streaming service.
If you are a superhero fan then this deal could be a dream come true! Disney buying Fox means bringing X-Men into the Marvel Cinematic Universe!! This is something fans have been dreaming about since the beginning of the MCU. Recently we saw Spider-man come into the fold with Sony collaborating with Marvel Studios to make Spider-Man: Homecoming this past year. Now just the X-Men and Fantastic Four are the only holdouts to complete the Marvel Cinematic Universe.
A lot will depend if Disney and Fox are able to agree on a price, but the Murdochs aim to make a decision by the end of the year, and a deal could open the door for James Murdoch, Fox's chief executive officer, to join Disney in some capacity. Stay tuned….
ORIGINAL STORY: A few weeks ago we told you that Disney had been in talks to buy Fox. The reported deal would have been for Disney to buy Fox's TV and Movie Studios and properties. The sale would not have included the Fox broadcast network or sports network, which would be against anti-competitive laws considering Disney's current holdings of EPSN and ABC. That deal however broke down after sometime and the two sides walked away. In fact after Disney, Fox reportedly had talks with Comcast about buying those same properties. Now according to Deadline, Disney is back in talks with Fox about buying the Studio and Film properties.
This is an excerpt taken from the article by Mike Fleming Jr:
"I just want to start with a juicy rumor that is fast gaining steam in town today, that Disney is progressing speedily toward that rumored acquisition of Fox. The version I heard has the Murdoch clan keeping possession of sports and news properties, and the rest of TV and the film studio going to Disney. Radio silence right now from both studios, and given how Disney made the Marvel and Lucasfilm deals under the cone of silence, if this happens we'll probably only know it when it's announced. It is certainly being talked about today. Not surprisingly, the reaction around town is not enthusiasm, because of the uncertainty that comes with potentially reducing a major studio to content generators under the Disney silo system."
So it seems again in the case of these new talks with Fox, Disney would acquire the TV and Film Studio, and leave the News and Sports to Fox. We talked about the consequences last time of what a Disney purchase of Fox would mean as Fox holds the rights to some of the industry's biggest names such as: X-Men, The Simpsons, Planet of the Apes, and Avatar. Of course with Disney already being connected to Avatar with Pandora: The World of Avatar in Disney's Animal Kingdom, this purchase would be ideal for Disney as it would then control all of the revenue from that franchise, which is great considering 4 additional Avatar films are in the works.
Of course we know that when Disney bought Marvel and Star Wars they did so without much notice, so if the deal does eventually go through, expect it to be quick and be announced without much notice.
Overall I'm positive about the purchase, as it would just continue to add to Disney now huge library of IP's, and will of course give new possibilities to the Disney Parks down the road in expansions. Also it will be great for Disney's new Digital Streaming service coming in 2019, giving it an endless amount of content to stream. Keep that train rolling Disney!
Your Thoughts:
I want to know what you think about Disney being back in talks to buy Fox. Do you think it would be a good move? What future possibilities would this give Disney? Let us know in the comments section below!
If you enjoyed this article, as always I appreciate it if you'd share it with others via social media. I work hard at making this website into a useful resource for you and your family to plan your visit to Walt Disney World, and I hope it can help you! Thanks 🙂