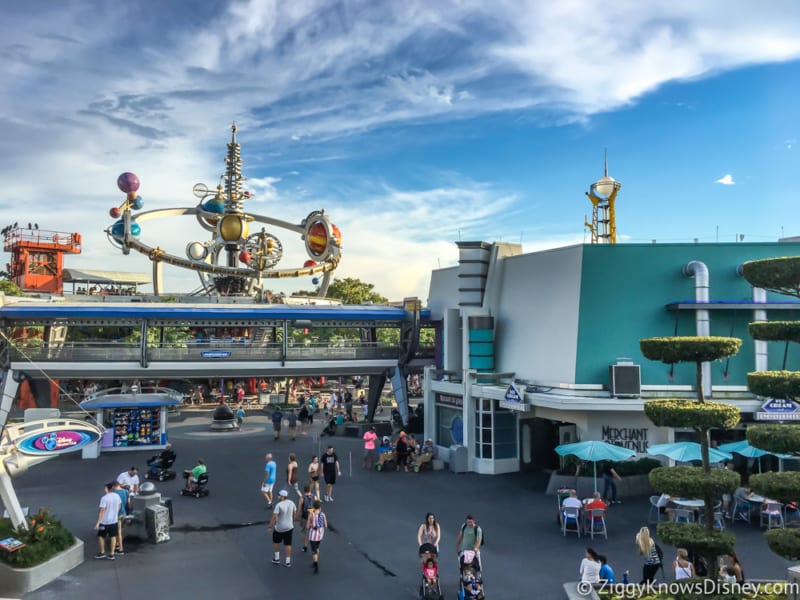 The irony that a place so famous for its mice, is now in trouble for a rat. According to the Orlando Sentinel, a lawsuit was filed on March 19th with the Orange County Circuit Court by a couple who is suing Disney for an alleged rat bite in Walt Disney World. Galen Haldeman and his wife Carol were visiting the Magic Kingdom and were exiting Buzz Lightyear Space Ranger Spin in Tomorrowland, when they apparently were attacked by the rat.
According to the lawsuit, the couple saw the rat in the merchandise area after the attraction after another guest had screamed: "Rat!" Shortly afterwards, the rat jumped onto Carol Haldeman's wheelchair and tried biting Carol's arm. "Galen grabbed the rat and yanked it off the chair. As he did so, the rat bit into one of Galen's fingers. Galen had to twist the rat's neck, and the rat fell to the floor where someone threw an empty plastic container over it."
Guests were then asked by Disney Cast Members not to take photographs of the scene, while they took the rat away. The Haldeman's are seeking $15,00 in damages related to "medical expenses, physical handicap, disfigurement, mental anguish and other problems." They claim that Disney failed in its responsibility to "keep its park clean and safe by allowing conditions to get to the point where rats were inhabiting the park and were even bold enough to come out openly, among people."
We'll keep you updated as soon as more comes out about the story.
Your Thoughts:
I want to know what you think about the alleged rat bite in Disney's Magic Kingdom.
Do you think the couple is justified in their lawsuit?
How should Disney handle the situation?
Have you ever seen any rats in Walt Disney World?
Let us know in the comments section below!
If you enjoyed this article, as always I appreciate it if you'd share it with others via social media. I work hard at making this website into a useful resource for you and your family to plan your visit to the Disney Parks and I hope it can help you! Thanks 🙂
News Source: Orlando Sentinel