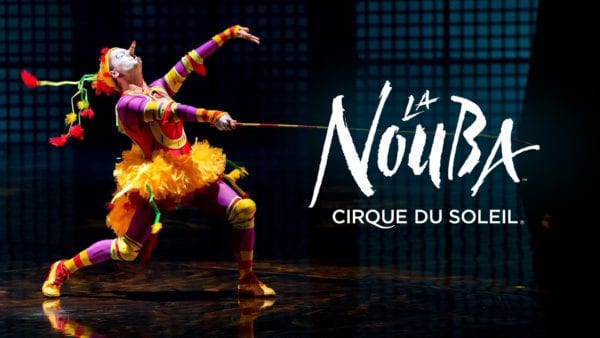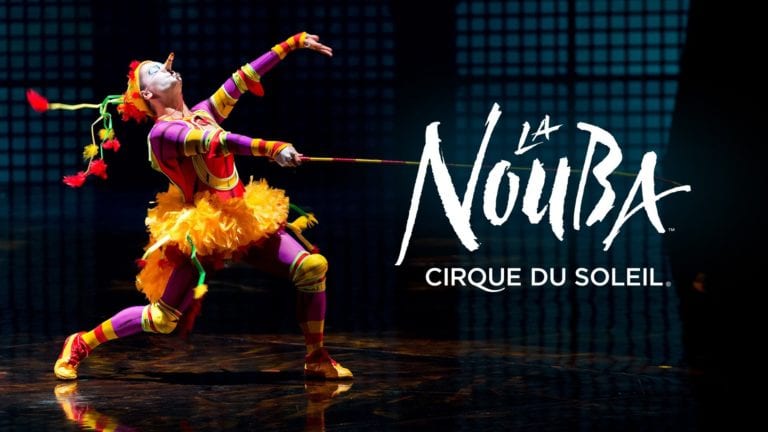 It's being reported that we might be getting to the end for Cirque Du Soleil La Nouba in Disney Spring's West Side. This is coming from some upcoming promotional materials about the show that say guests of La Nouba will have "one last time" to see the show. These materials don't give a date about the closure or give any idea about what might be replacing it either.
Now La Nouba has had an amazing run, in fact it opened up in December 1998, which makes it 19 years and running. I remember the first time my parents took me and my sister to see La Nouba, I thought it was absolutely amazing. It just blew me away seeing all the people doing ridiculous acrobats, some of it is really unbelievable! However since it has been so long, the theater is in need of an update and it would be great getting a whole new fresh show from Cirque du Soleil.
This is inline with projects for Disney Springs as now the Town Center and Landing are almost finished, the next project for Disney was always to re-do the West Side. We've already heard about Disney Quest shutting down and the NBA Experience coming in its place, and you can expect a few more changes coming as well. As soon as we have something official from Disney we'll let you know!
Your Thoughts:
I want to know what you think about the Cirque Du Soleil La Nouba Closing. When was the last time you saw La Nouba? Do you think it's time for a change? What would you like to see in its place? Let us know in the comments section below! 🙂
If you enjoyed this article, as always I appreciate it if you'd share it with others via social media. I work hard at making this website into a useful resource for you and your family to plan your visit to Walt Disney World, and I hope it can help you! Thanks 🙂
Photo Credit Cirque du Soleil.