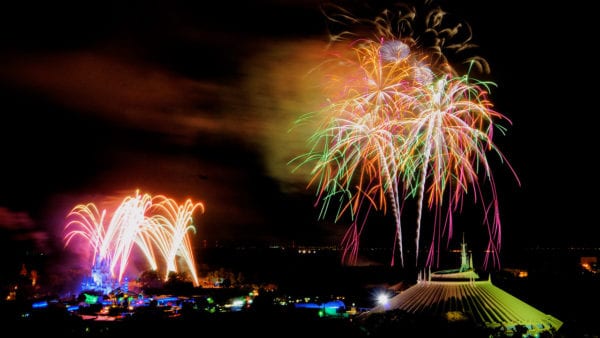 With Disney rolling out special event after special event, they now are debuting a new Special Celebration called: Celebration at the Top – Sip, Savor, Sparkle. This will be a special dining event at the California Grill in unison with the Magic Kingdom fireworks show that will allow guests to come and enjoy a light meal and then watch the fireworks from a private observation deck on top of the Contemporary Resort. It will be on Thursday evenings from February 26 to March 26.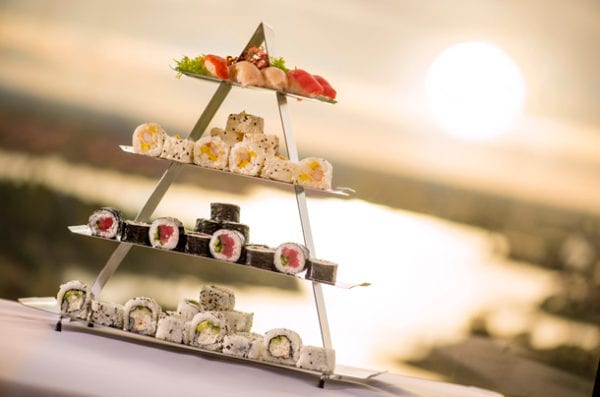 The way it will work is guests arrive about an hour before the fireworks show and are then taken to an intimate banquet room of the California Grill up on the 15th floor where they will enjoy Canapés, a selection of Sushi rolled by the expert California Grill sushi chefs, a selection of Flatbreads and other small plates. They will also have access to a complimentary bar offering craft beers, California wines, cordials and coffee. If you've never eaten at the California Grill before, this is a really special place, and besides Victoria and Albert's might be the best place on property for a meal especially when coupled with the incredible atmosphere. Amazing Sushi too!
Right before the spectacular begins, guests will be lead to their private observation deck, which offers stunning views of Magic Kingdom park and the fireworks. After enjoying the show, guests can return to the private room for petit four desserts including decadent chocolate confections and fruit tarts (the desserts at California Grill are nothing to sneeze at either).
Is it worth it?
So all of this sounds great, but how much does it cost? The cost is $99 per person, plus tax and gratuity and complimentary valet parking is included (which doesn't mean a lot if you're staying on property). Honestly it doesn't seem like an amazing bargain. In my experience you can go to the California Grill and enjoy a meal as a couple of 2 people and walk out spending less than $200, and you get to see the fireworks all the same.
Some quick math shows for example for 2 people: 2 entrees, 2 sushi rolls, 2 drinks, and 2 desserts comes out to about $190-200 before tax and tip, pretty much like this package. Same price basically but you're eating much much better. Instead if you go and just order sushi and drinks you're saving a boat-load of money. Not only that you won't be thrown out in about 1 1/2 hours time. And it is a "private banquet room" but you will be there with a bunch of other people too, just away from the main dining room.
Now of course it depends what you order and how much you drink too. It seems like this will have an open bar included, so if you are going to knock back 2-3 drinks a person then you might find value in it, but at first glance it doesn't seem like there's a ton.
This isn't the first time Disney has done special dining/fireworks events as just last year they started the "Highway in the Sky Dine Around" Dining Experience where guests went from resort to resort around the monorail loop, enjoying course after course and being able to watch the fireworks again from the Contemporary resort.
I applaud Disney for the idea but it's just a little too steep of a price for me. It will be interesting however to check it out and see if I will change my mind on it. Hope that helps.
Your Thoughts:
I want to know what you think about the Celebration at the Top Fireworks Show. Do you think worth the $99 a person? Are you going to be booking a reservation for your next trip? Let us know in the comments section below!
If you enjoyed this article, as always I appreciate it if you'd share it with others via social media. I work hard at making this website into a useful resource for you and your family to plan your visit to Walt Disney World, and I hope it can help you! Thanks 🙂
Photo Credit: Disney