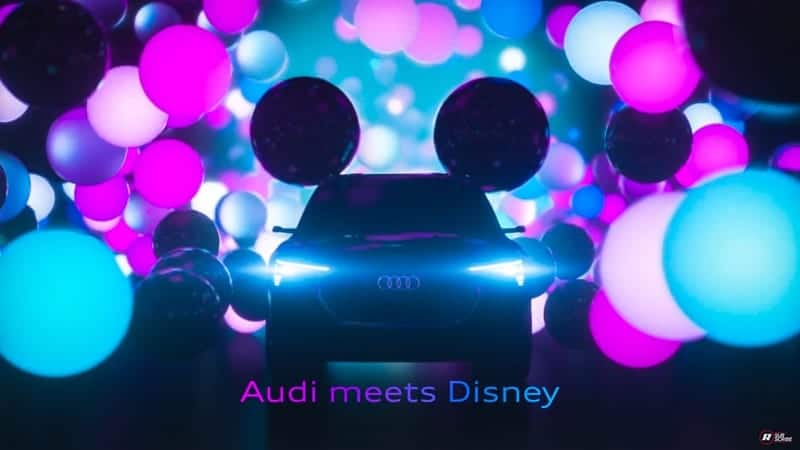 Audi and Disney have announced they are working together in a partnership to develop 'new type of media' for a self-driving car experience entitled: "Audi Meet Disney" which will change the way you drive, or better yet, ride in your car.
This 'new type media' is being designed to help people take advantage of the time spent traveling back and forth computing, and using their time for something better. Word is that this new concept will use a blend of augmented reality to blend the environment you are in totally changing your view of the world around you, and entertaining riders with games, videos, etc.
Audi made a brief announcement about the partnership with Disney yesterday ahead of CES. They even released a video about their partnership:
According to Nils Wollny, Audi's head of digital business strategy and customer experience, Audi approached the Walt Disney company about a year and a half ago, and Disney Imagineers have been working on this new experience for riders ever since. Audi is working on TFT foils embedded in the windows which allow them to work as normal windows or feature digital overlays providing information on the world right outside those windows.
While this seems like a partnership that will benefit clients outside the Disney parks, my question is how will this technology be included at Walt Disney World and other Disney Resorts around the world. We know that Disney has been working on self-driving cars for sometime now with hopes of bringing them to Walt Disney World, adding them to the various transportation methods at the resort. Right now that's still coming, but is currently being held up over legal disputes between the two creators of the system.
We also heard months ago of possible augmented reality being included in a possible next-generation monorail system, with guests being able to look out the windows of the trains while having the surrounding areas augmented for an incredible immersive experience. Imagine for example while passing through Future World, Spaceship Earth is magically transformed into the Death Star from Star Wars and a battle ensues all around you. It's an example that probably won't happen exactly like that, but you get the idea for the entertainment potential in something like this.
I think whatever technology Audi and Disney are working on will for sure be eventually included into whatever forms of transportation the Walt Disney World Resort decides to use and we are only just seeing the tip of the iceberg for what is possible.
More will be revealed from Audi and Disney about the project at the Consumer Electronics Show (CES) 2019. When that happens we'll bring you more news…
Your Thoughts:
I want to know what you think about Audi and Disney partnering up to work on an immersive experience for self-driving cars…
Do you like the idea?
What type of experiences would you like to see included?
Let us know in the comments section below!
If you enjoyed this article, as always I appreciate it if you'd share it with others via social media. I work hard at making this website into a useful resource for you and your family to plan your visit to the Disney Parks and I hope it can help you! Thanks 🙂
Source: CNET