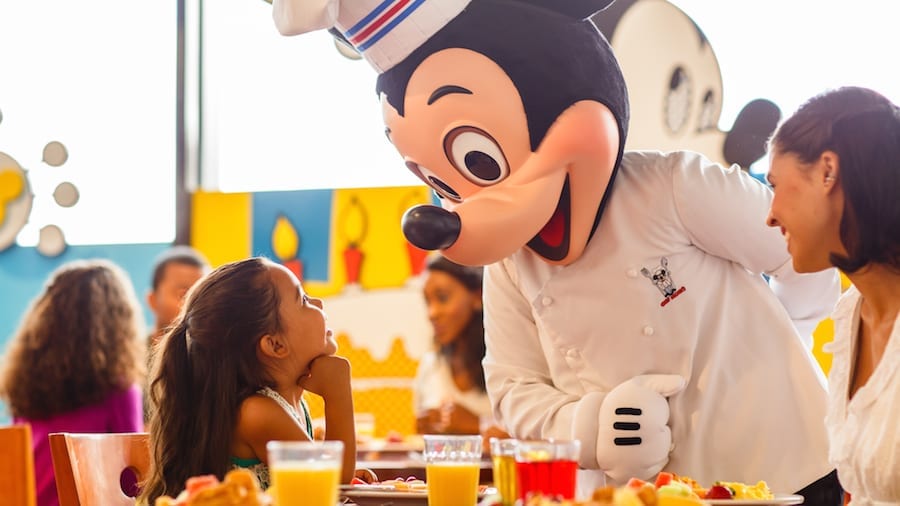 It was just reported from our friends over at wdwinfo.com that there are possibly 3 Character dining restaurants increasing in price. They are: Chef Mickey's, Tusker House and Akershus. Previously they were listed as a one-dining-credit and now it's being reported they were being listed as two-dining-credit restaurants for both lunch and dinner.
Some people called up Disney about the change and they were told it was just a computer error and they will remain one credit offerings but I'm not so sure about it. Besides the two-credit fiasco, it's also been rumored that starting October 2nd all three restaurants will increase their price for a lunch or dinner buffet up to $59.99, where as right now it's listed as $35.99-$59.99. Disney does change their prices depending on the season, but it's not clear if that's a year-round price or the seasonal high.
Either way both of these changes if true to me are a bit ridiculous! I'm already not a big fan of Chef Mickey's and if the price/dining credits change is true I would advise you to avoid it pretty much altogether as it isn't a good bargain for your money at all.
Also it saddens me to see that with the Tusker House also. To me it was one of the best Disney Character Dining restaurants, offering one of the best buffets in WDW and for a reasonable price of only one dining credit. Again if the change is true I would have to re-think it.
Disney recently has seen dramatic price increases lately and sometimes it seems very penny-pinching with customers that for the most part come back year after year. Character dining is one of the coolest experiences in Disney, especially for little kids, I remember going so many times with my family and all the great memories we had. I hope they slow down on the price increases or it will become very difficult for many families to enjoy the Walt Disney World experience like they should be able to.
Let me know what you think of the possible changes in the comments section below…
Photo credit: Disney Parks blog