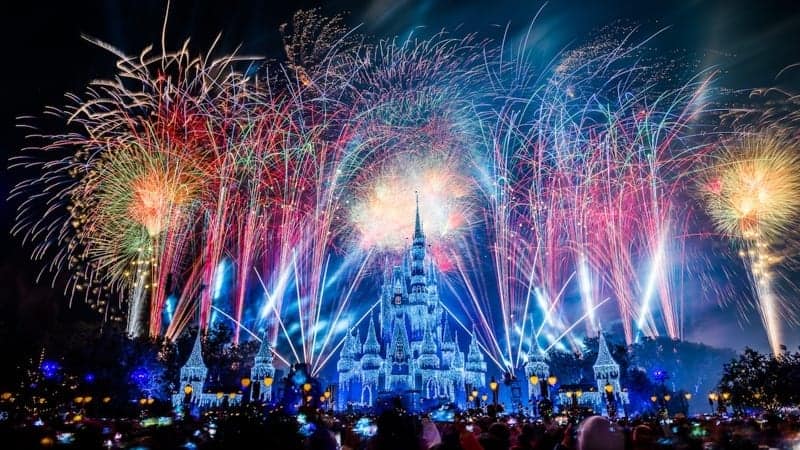 As Disney does so often with special fireworks shows and events, Disney Parks LIVE is doing a very special stream of the biggest show of the year. On Monday, December 31 at 11:45pm, tune in for the New Year's Eve fireworks show, live from Disney's Magic Kingdom and catch all the action right from your own TV, computer or mobile device.
This year's New Year's Eve celebration at Disney's Magic Kingdom Park will be a special performance of "Fantasy in the Sky" fireworks and include some of your favorite Disney songs from classics such as: "Peter Pan," "Pinocchio" and "Aladdin," and even songs from the Disney parks like: "It's a small world" and the Haunted Mansion.
Here is a link to the LIVE Stream of the Fantasy in the Sky Fireworks:
Whenever I watch these fireworks shows on the Disney LIVE stream, I'm always blown away and it really is a cool opportunity to see it all and not have to deal with the thousands of people crushing you for a spot to see them.
Just look for the hashtag #DisneyParksLIVE on Twitter or check in at the Disney Parks Blog at streaming time.
News Source: Disney Parks Blog